In late February, NYACP held its Leadership event at the Desmond Hotel in Albany, NY. This two-day event featured keynotes from Artificial Intelligence (AI) and cybersecurity specialists, debates on resolutions, membership benefits, Chapter structure and networking sessions.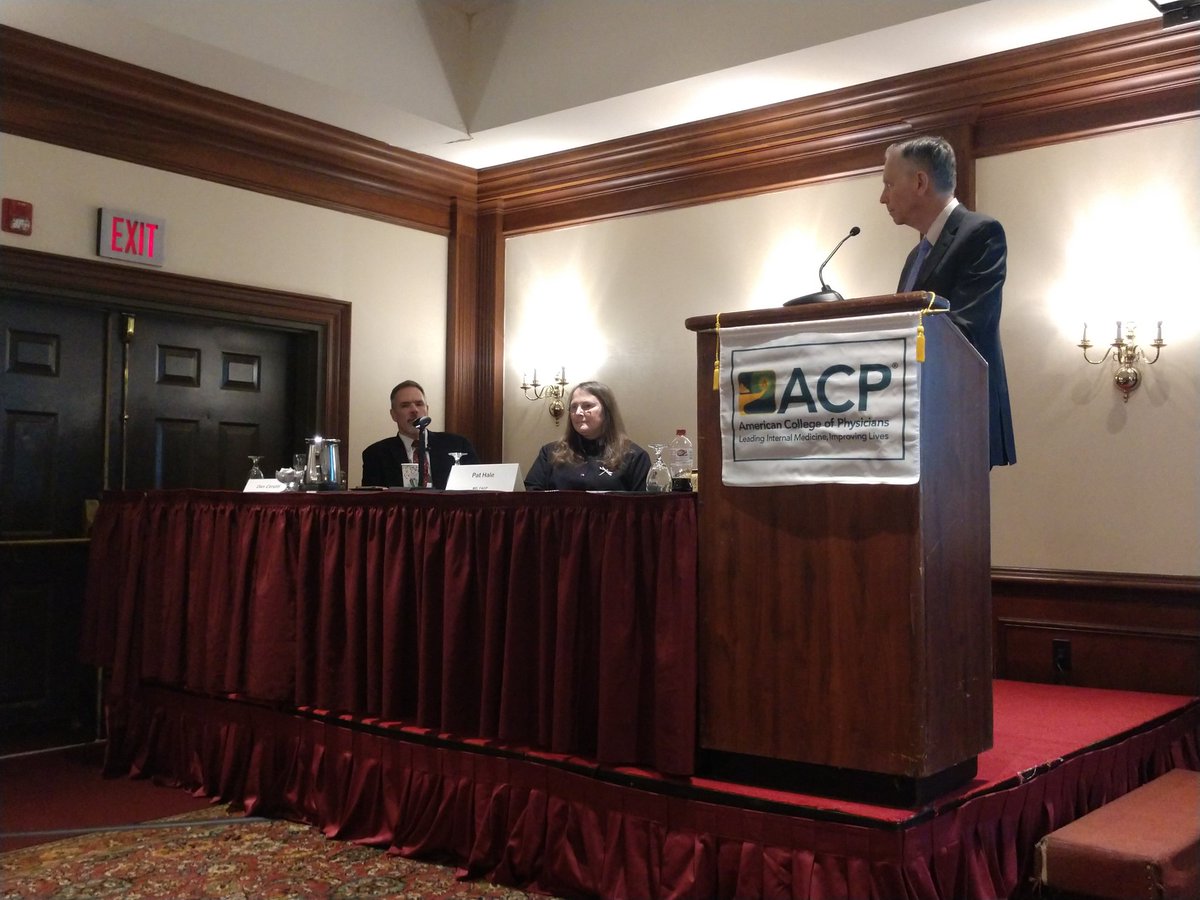 The AI Panel presenting at NYACP Leadership
Chapter leaders began the day with a panel on AI and its integration with healthcare with panelists Pat Hale, MD, FACP, Mitch Adler, MD, FACP, and Dan Cerutti from IBM Watson. The panel presented ways in which machine learning is already integrated into healthcare, and explained different ways AI will impact practicing physicians. Members in attendance engaged in a spirited discussion about the promise and possible pitfalls of integrating machine learning and AI into every day practice.
The Leadership conference then moved into a resolutions debate. Resolutions discussed included issues related to regulation of stem cell therapy, sepsis reporting requirements, eliminating duplicate medication forms for patients entering assisted living, a membership option for newly graduated medical students who did not match in an approved residency program and ability for physicians to more liberally dispense medications from their offices. The resolutions hearing was Chaired by John Maese, MD, MACP, with Daniel Pomerantz, MD, FACP, Linda Efferen, MD, MACP, and Jeffrey Sneider, MD, FACP serving as reference committee members.
Future leaders in attendance were then oriented on how the Chapter and ACP function, the benefits of membership, and were introduced to the NYACP Governors. This gave an opportunity for residents and early career members to network with current and past Chapter leaders from around the state.
The following morning began with final actions on the resolutions, followed by another keynote session by Cybersecurity expert Will Pelgrin focusing on how to protect yourself and your practice from security breaches and unauthorized access to personal information.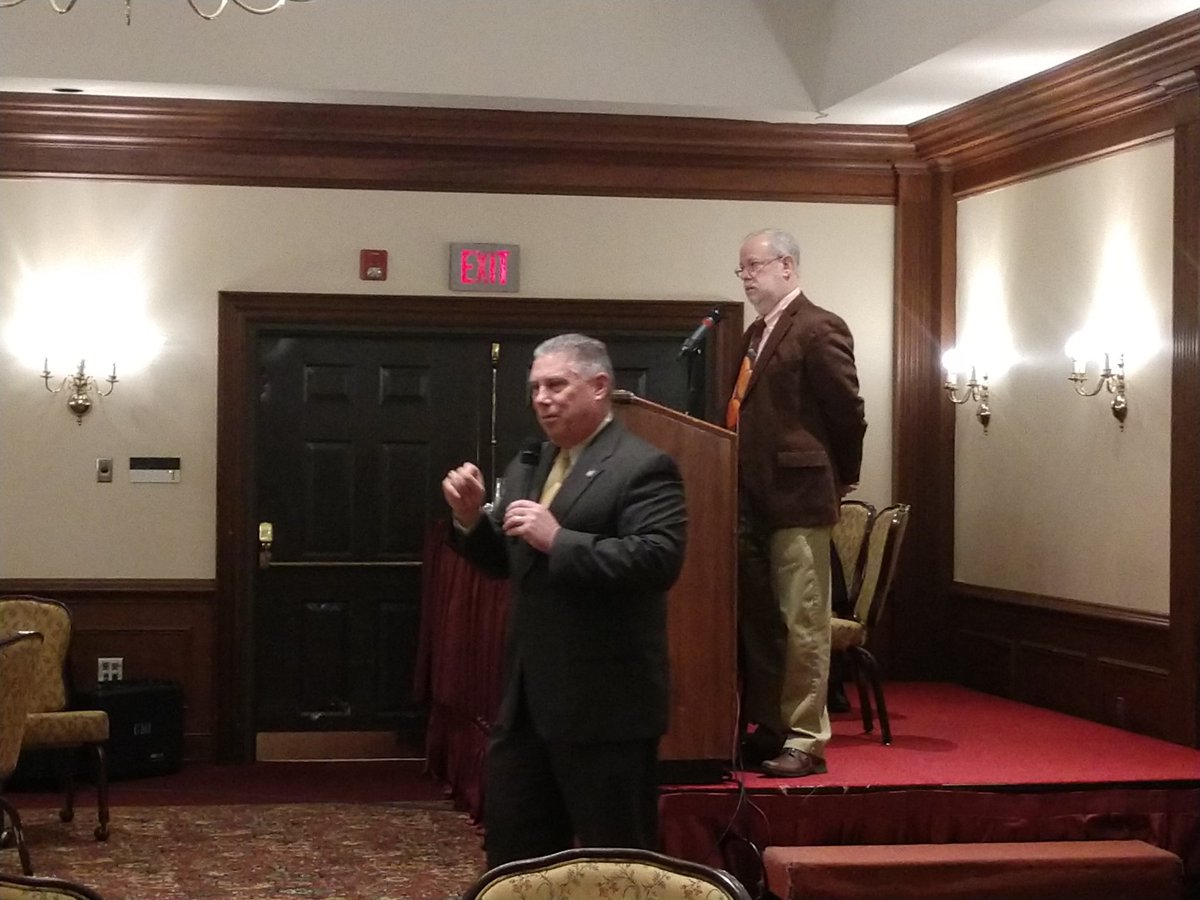 Assemblyman Mcdonald III (D-108) fielding questions
NY Assemblyman John T. McDonald III from the 108th Assembly District then shared his experiences as a practicing pharmacist in a small independent pharmacy serving in the Legislature. A question and answer session followed focusing on the need for more health care professionals to run for State offices or at least become involved in Advocacy, and issues such as the opioid crisis, Medicaid in New York State, a single payer option, and other current legislative issues. NYACP Executive Director Linda Lambert, CAE also gave a presentation on how the Chapter impacts public policy and the many successes achieved in recent years.
The NYACP Council/Board then convened to hear a legislative update, act on administrative issues for the Chapter, discuss various ongoing projects, and receive updates from Chapter committees. Joseph Sellers, MD, FACP presented to the Council his personal experiences in using Medication Assisted Treatment (MAT) in his practice and the very positive outcomes achieved.
A 5-hour Buprenorphine Waiver Eligibility training course was held during the day, sponsored by NYACP and the NYS Department of Health. Kelly Ramsey, MD, FACP, facilitated the training to a group of attendees that included physicians, PAs, and NPs.