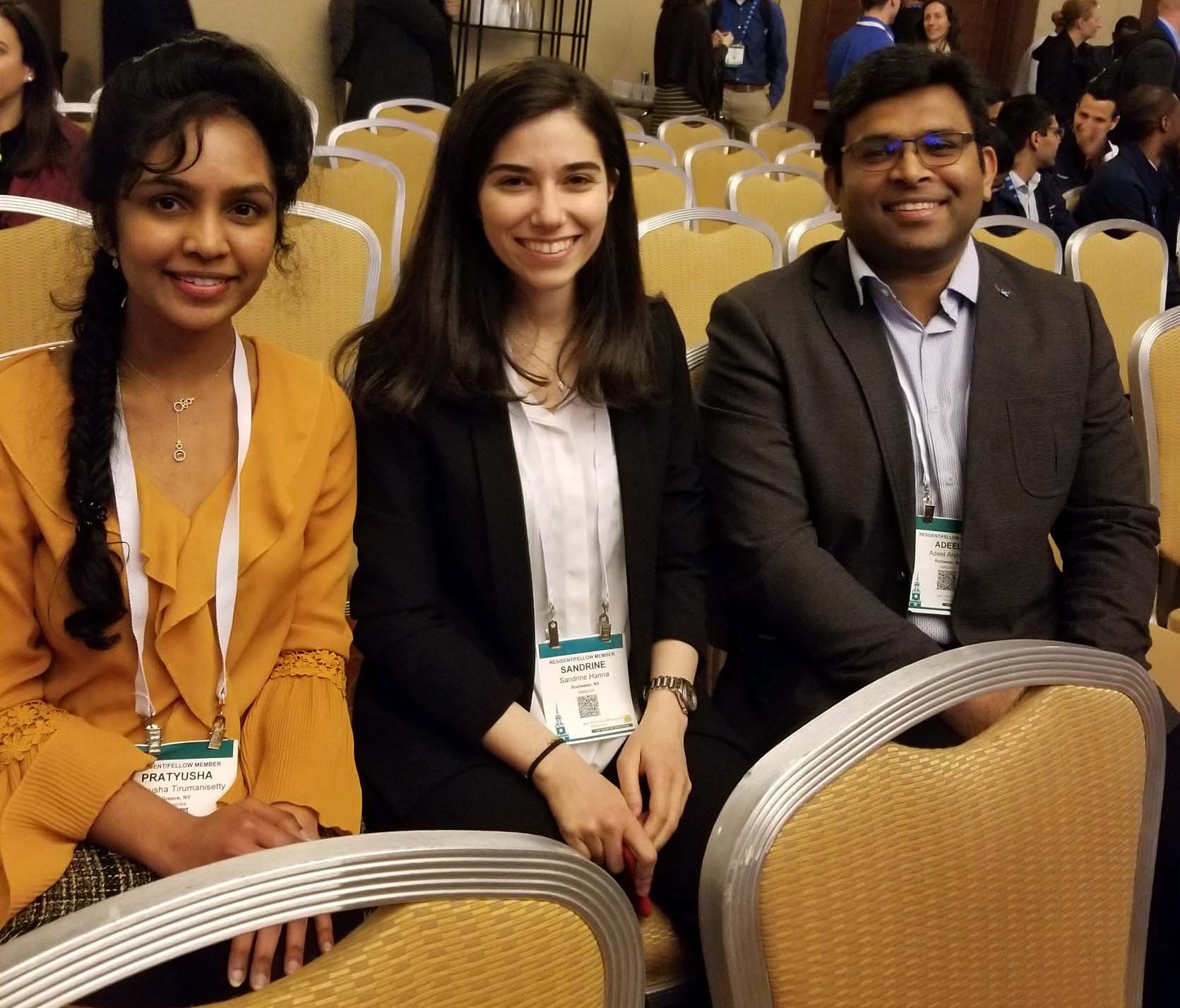 The ACP Doctor's Dilemma Competition is held each year at the Internal Medicine Meeting, where it brings together some of the brightest residents from around the world in a medical Jeopardy-style competition. The 2019 competition featured 52 teams, each representing an ACP Chapter.
New York Chapter's Rochester Regional Health/Unity Hospital team won NYACP's Doctor's Dilemma in February and was sent by the Chapter to the National Competition. They won the first round of the National Competition to advance to the semi-finals, but unfortunately did not advance any further.

Congratulations to Adeel Arshad, MD, Sandrine Hanna, MD, and Pratyusha Tirumanisetty, MBBS from Rochester/Unity Hospital for representing New York! We are very proud of you!