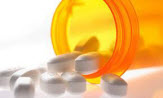 8.31.16: Letter From the Surgeon General Calls Safe Prescribing Education Advocates to Action
Dear Colleague:
I am asking for your help to solve an urgent health crisis facing America: the opioid epidemic. Everywhere I travel, I see communities devastated by opioid overdoses. I meet families too ashamed to seek treatment for addiction. And I will never forget my own patient whose opioid use disorder began with a course of morphine after a routine procedure.
It is important to recognize that we arrived at this place on a path paved with good intentions. Nearly two decades ago, we were encouraged to be more aggressive about treating pain, often without enough training and support to do so safely. This coincided with heavy marketing of opioids to doctors. Many of us were even taught – incorrectly – that opioids are not addictive when prescribed for legitimate pain.
The results have been devastating. Since 1999, opioid overdose deaths have quadrupled and opioid prescriptions have increased markedly – almost enough for every adult in America to have a bottle of pills. Yet the amount of pain reported by Americans has not changed. Now, nearly 2 million people in America have a prescription opioid use disorder, contributing to increased heroin use and the spread of HIV and hepatitis C.
I know solving this problem will not be easy. We often struggle to balance reducing our patients' pain with increasing their risk of opioid addiction. But, as clinicians, we have the unique power to help end this epidemic. As cynical as times may seem, the public still looks to our profession for hope during difficult moments. This is one of those times.
That is why I am asking you to pledge your commitment to turn the tide on the opioid crisis. Please take the pledge. Together, we will build a national movement of clinicians to do three things:
First, we will educate ourselves to treat pain safely and effectively. A good place to start is this pocket guide with the CDC Opioid Prescribing Guideline. Second, we will screen our patients for opioid use disorder and provide or connect them with evidence-based treatment. Third, we can shape how the rest of the country sees addiction by talking about and treating it as a chronic illness, not a moral failing.
Years from now, I want us to look back and know that, in the face of a crisis that threatened our nation, it was our profession that stepped up and led the way. I know we can succeed because health care is more than an occupation to us. It is a calling rooted in empathy, science, and service to humanity. These values unite us. They remain our greatest strength.
Thank you for your leadership.

Vivek H. Murthy, M.D., M.B.A
UNITED STATES SURGEON GENERAL
---
8.17.16: New Letter from the NYS Department of Health Regarding Detox and Treatment of Opioid Addiction
Legislation Enacted Regarding Drugs Used for Detoxification or Maintenance Treatment of Opioid Addiction in Medicaid Fee-for-Service (FFS) & Medicaid Managed Care
Per changes to Social Services Law section 364j, and Public Health Law section 273, prior authorization is not allowable for initial or renewal prescriptions for preferred or formulary buprenorphine or injectable naltrexone when used for detoxification or maintenance treatment of opioid addiction. Food and Drug Administration (FDA) and Compendia supported frequency, quantity and/or duration limits may continue to be applied.
To obtain preferred/formulary drug listings and plan limitations please see the following websites:
---
8.1.16: New York Law Limiting Initial Opioid Prescribing Went Into Effect Friday, July 22
In an effort to curb prescription opioid abuse, New York passed legislation that limits prescriptions of Schedule II, III, or IV opioids to seven days upon initial consultation or treatment of acute pain. This new law will go into effect on Friday, July 22, 2016. Here are additional details:
Acute pain is defined in NYS Public Health law as pain, whether resulting from disease, accidental or intentional trauma, or other cause, that the practitioner reasonably expects to last only a short period of time.

This rule SHALL NOT include chronic pain, pain being treated as part of cancer care, hospice or other end-of-life- care or pain being treated as part of palliative care practices.

Upon subsequent consultations for the same pain, the practitioner may issue, in accordance with existing rules and regulations, any appropriate renewal, refill, or new prescription for an opioid.

Application of co-pays for the initial prescription of an opioid are also limited by the measure. A prescriber can apply the co-pay one of two ways:


A proportionate amount between the co-payment for a thirty day supply and the amount of drugs the patient was prescribed; or

The equivalent to the copay for the full thirty-day supply provided that no additional co-pays may be charged for any additional prescriptions for the remainder of the thirty-day supply

Pharmacists are NOT required to verify with the prescriber whether an opioid prescription written for greater than a 7-day supply is in accordance with the statutory requirements. Pharmacists may continue to dispense opioids as prescribed, consistent with current laws, regulations, and Medicaid policies.
Additional information on opioids and this law may be obtained by contacting the NYS Department of Health's Bureau of Narcotic Enforcement at 1-866-811-7957 or by clicking here.
---
3.17.16: Patient Education: ACP Develops Safe Opioid Use Resources
In response to public health concerns over the adverse impact of opioid misuse, two new patient education resources have been developed by ACP.
The "Patient FACT" sheet on Safe Opioid Use answers the following questions:
What Are Opioids?

Will Opioids Help My Pain?

What Are the Side Effects of Opioids?

What Are the Risks of Opioids?

Using Your Opioid Medicine Safely and

Questions for My Doctor.
The "Patient FACT" sheet on Chronic Pain provides responses to:
What is Chronic Pain?

What Are the Symptoms of Chronic Pain?

How is Chronic Pain Diagnosed?

How is Chronic Pain Treated?

How Can I Manage My Chronic Pain and

Questions For My Doctor.
Please feel free print out these documents for distribution to your patients.
---
11.24.15 CDC Issues Recommendations for Prescribing Opioids for Chronic Pain
The Centers for Disease Control and Prevention (CDC) issued 12 recommendations about opioid prescribing for primary care clinicians treating adult patients with chronic pain outside of active cancer treatment, palliative care, and end-of-life care.
The recommendations are intended to improve communication about the benefits and risks, improve safety and effectiveness of pain treatment, and reduce risks associated with long-term opioid therapy. They were published March 15 by the Journal of the American Medical Association.
The recommendations focused on 3 areas:
Starting or continuing opioids for chronic pain
Nonpharmacologic therapy and nonopioid pharmacologic therapy are preferred for chronic pain. Clinicians should consider opioids only if expected benefits for both pain and function outweigh risks to the patient.

Before starting opioids, clinicians should establish realistic goals for pain and function, and should consider how therapy will be stopped if benefits do not outweigh risks. Clinicians should continue opioid therapy only if there is clinically meaningful improvement in pain and function that outweighs risks to patient safety.

Before starting and periodically during opioid therapy, clinicians should discuss with patients known risks and realistic benefits of opioid therapy and patient and clinician responsibilities for managing therapy.
Opioid selection, dosage, duration, follow-up, and discontinuation
When starting opioid therapy for chronic pain, clinicians should prescribe immediate-release opioids instead of extended-release or long-acting opioids.

Clinicians should prescribe the lowest effective dosage to start. Clinicians should carefully reassess evidence of individual benefits and risks when increasing dosage to 50 morphine milligram equivalents (MME) or more per day, and should avoid or carefully justify a decision to increase dosage to 90 MME or more per day.

When opioids are used for acute pain, clinicians should prescribe no greater quantity than needed for the expected duration of pain severe enough to require opioids. Three days or less will often be sufficient; more than 7 days will rarely be needed.

Clinicians should evaluate benefits and harms within 1 to 4 weeks of starting opioid therapy or of dose escalation. Clinicians should evaluate benefits and harms of continued therapy with patients every 3 months or more frequently. If benefits do not outweigh harms of continued opioid therapy, clinicians should optimize therapies and work with patients to taper opioids to lower dosages or to taper and discontinue opioids.
Assessing risk and addressing harms of opioid use
Before starting and periodically during continuation of opioid therapy, clinicians should evaluate risk factors for opioid-related harms. Clinicians should incorporate into the management plan strategies to mitigate risk, including considering offering naloxone for opioid overdose risk factors such as history of overdose, history of substance use, higher opioid dosages (≥50 MME/d), or concurrent benzodiazepine use.

Clinicians should review the patient's history of controlled substance prescriptions using state prescription drug monitoring program data to determine whether the patient is receiving opioid dosages or dangerous combinations that put him or her at high risk for overdose. This should be done when starting opioids and thereafter every 3 months for every prescription.

Clinicians should use urine drug testing before starting opioid therapy and consider urine drug testing at least annually to assess for prescribed medications as well as other controlled prescription drugs and illicit drugs.

Clinicians should avoid prescribing opioids at the same time as benzodiazepines whenever possible.

Clinicians should offer or arrange treatment (usually medication-assisted treatment with buprenorphine or methadone in combination with behavioral therapies) for patients with opioid use disorder.
---
Pri-Med Opioid Screening Online Course Now Available

With approximately 100 million adults in the U.S. suffering from chronic pain, the nonmedical use of prescription opioids has become a public health issue, and prompted the U.S. Food and Drug Administration to establish the Risk Evaluation and Mitigation Strategy (REMS) mandate. A total of 26 Continuing Medical Education (CME) and Continuing Education providers, including ACP, have created educational initiatives to help prescribers ensure that the benefits of a drug outweigh the risks for patients receiving extended release and long acting opioids.
ACP developed online training modules with Pri-Med to educate clinicians about best practices when prescribing opioids to patients and to help prescribers manage risk for abuse and inappropriate use. The REMS training modules provide comprehensive educational information for primary care clinicians, and can be completed for CME credit. Access the online modules for additional information.
A brief video from Steven Weinberger, MD, FACP, executive vice president and CEO of ACP, highlights the initiative's goal of reducing misuse, abuse and overdose deaths associated with prescription opioids.
Note: an ACP Username/password is required to login)
Last Updated 1.31.19
Home