---
Proposed Slate for 2020-2023 NYACP Councilor Positions
NYACP's Nominations Committee met on October 28, 2019 and thoughtfully evaluated all candidates submitted for nomination. The following slate is hereby formally presented for membership approval: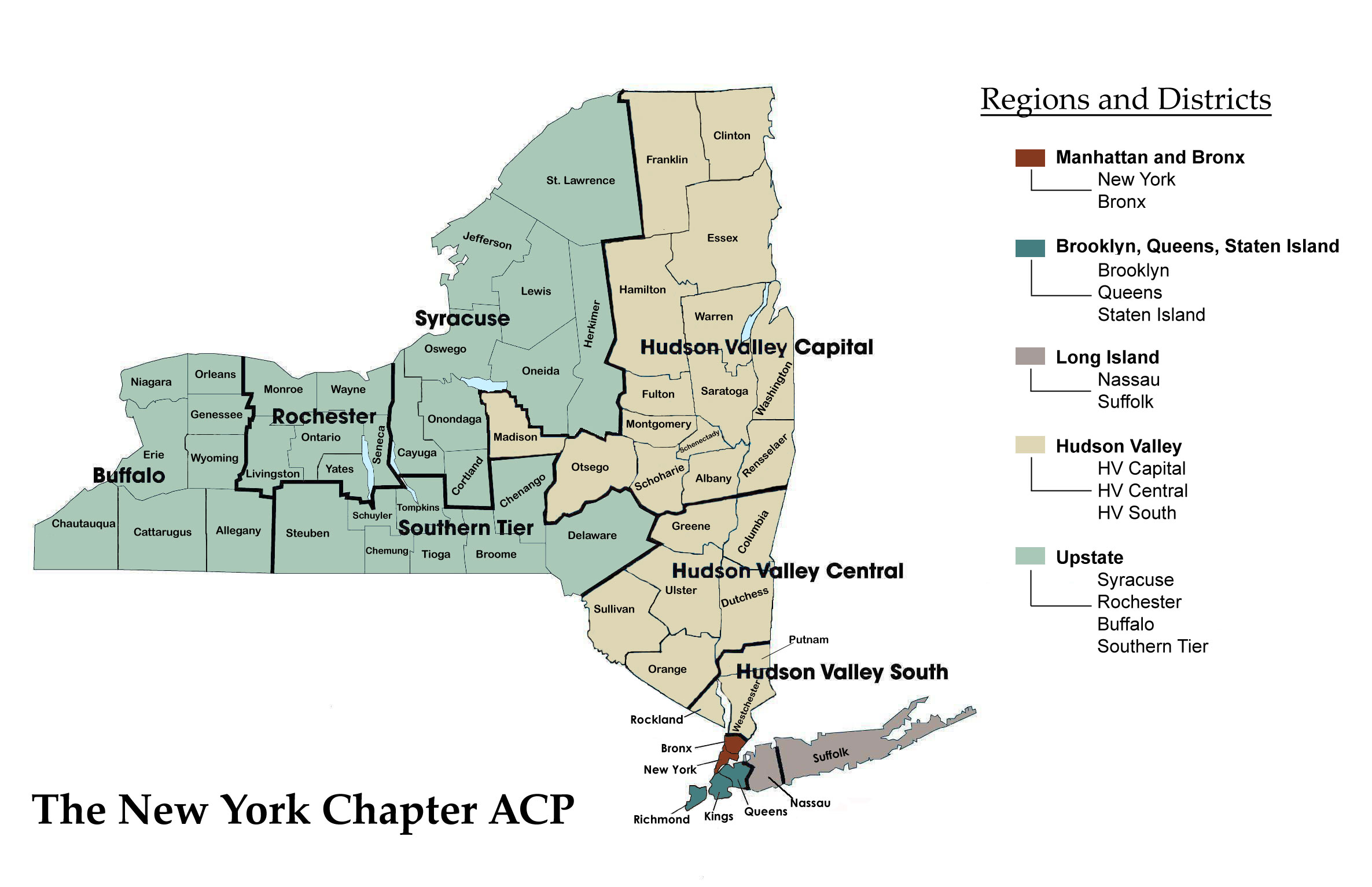 Seven (7) Council Seats / April 2020 – April 2023
Manhattan District Councilor (35) - Michael LoCurcio, MD, FACP (New York, NY)
Brooklyn/Queens/Staten Island Councilor-At-Large (33) - Christos Paras, DO, FACP
(Bayside, NY)
Staten Island District Councilor (4) - Wassim Diab, MD, FACP (Staten Island, NY)
Suffolk District Councilor (11) - Niket Sonpal, MD, FACP (Hauppauge, NY)
Hudson Valley Central District Councilor (5) - Ahmad Masood, MD, FACP (Central Valley, NY)
Upstate Region Councilor-At-Large (33) - Harvir Singh Gambhir, MD, FACP (Syracuse, NY)
Southern Tier District Councilor (4) - Rajesh Kumar, MD, FACP (Vestal, NY)
Process for Alternative Nominations:
In accordance with NYACP Bylaws, additional nominations for any of the above positions may be made within 30-days of notification of the slate to the membership of the proposed slate for terms 2020-2023. Additional nominations must be petitioned in writing by 2.5% of the district/regional voting members (see italicized numbers next to each of the seven council seats listed above) and a contested election will be established. Ballots will then be sent to the relevant district/regional members eligible to vote for final election in any contested election.
---
NYACP Resident and Medical Student Forum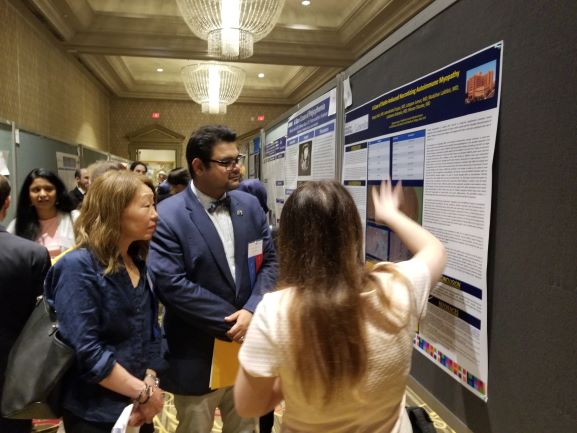 (Poster and Dr's Dilemma Competitions)
Saturday, February 29, 2020
Desmond Hotel
660 Albany Shaker Road
Albany, NY 12211

Call for abstracts is now open on the NYACP website!
Deadline to submit is Friday, December 13, 2019.
All details can be found here!

Dr's Dilemma Competition for Residents: All spots are full for the Dr's Dilemma competition. This year we have accepted 24 teams to compete. The winning team will receive funding to support travel to ACP's IM20 in Los Angeles to represent New York. Is your team competing? Check out teams competing here: Dr's Dilemma!
---
Opioid and Substance Abuse Disorder Resources: NYACP Members can earn a $500 honorarium

The College has partnered with the American Academy of Addiction Psychiatry (AAAP) and a coalition of national professional organizations on two SAMHSA-funded initiatives, the Provider Clinical Support System (PCSS) and Opioid Response Network programs, to combat the opioid crisis. As a part of these programs, ACP hosted a virtual quality improvement chronic pain leadership-training program in May of 2019, due to the success of this event, we have decided to offer a second round of training, details of which are below:
A 2 hour webinar providing an overview on how to apply ACP's QI methodology to improve chronic pain management and safe opioid prescribing on November 20, 2019.
A series of 4 coaching calls with expert QI faculty to support implementation of a QI project focused on chronic pain management through January 2020.
Participants will be asked to submit a summary report of program outcomes to ACP no later than January 31, 2020.
Interested participants should apply through the following link: https://www.surveymonkey.com/r/PBMTPHP
Program Application Criteria: New participants may apply (participation in the May virtual training disqualifies you from applying again)
A $500 honorarium will be provided to selected participants
For more information about this opportunity, please contact Julia Thayer at jthayer@acponline.org