It's all happening at the Chapter's Annual Scientific Meeting!
Opportunities for Connecting and Giving at the Annual Meeting


The NYACP Annual Meeting is the perfect time to get together and give together! If you want to make connections and get involved, here's how:

1. Make a difference together by giving back to the people of our host community. The NYACP Volunteerism committee is holding a Food and Fund Drive to benefit Feeding Westchester. Bring a non-perishable food item to donate or contribute to the online fund drive.

Planning to donate or already did? Share it out with #IMInvolved


I'll be bringing a food donation to the #NYACP2019 #FoodDrive to benefit #FeedingWestchester. If everyone committed to bringing 1lb of food, we could easy surpass the 150 lb goal. Let's do it together! #IMInvolved


Every dollar provides 4 meals for children, families, and seniors struggling with hunger. Let's feed hundreds together! Donate at: https://fundraise.feedingwestchester.org/NYACP #IMInvolved #NYACP2019

2. Join in the fun and comradery by participating in the Halloween Photo Contest. Submit your photos by email to aallen@nyacp.org or tag us on twitter with #IMFun. Choose up to one photo for each category: 1. Adults/Families, 2. Pets, 3. Kids, 4. Decorations


Vote for my Halloween Photo at #NYACP2019!#IMFun

3. Let people know you will be attending and find out who else will be there! Here's a ready-made tweet for you to share:


Who is going to #NYACP2019 in #Westchester? I am and I hope to meet you there! #IMProud #MOC #CME #IMFun #IMInvolved
---
NYACP Food and Fund Drive

As we gather together, let's make a difference together! NYACP's Volunteerism Committee has organized a food and fund drive at this year's Annual Scientific Meeting. Our donations will benefit Feeding Westchester, a food bank that serves that area surrounding NYACP's meeting location.

The committee has set a goal to collect 150 lbs of food and $500 in funds. There will be bins available at the meeting to deposit food items onsite or you can donate funds here. Every $1 provides 4 meals. Let's help nourish those in need!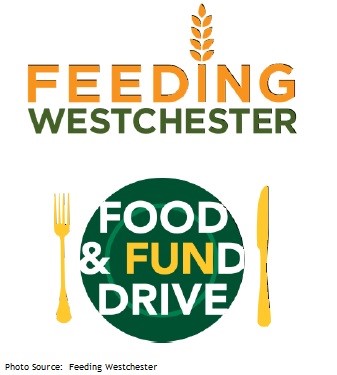 Not sure what to bring? Here is a list of the most needed food items:
Beans (canned or dry)
Cereals (whole grain)
Canned meat/fish
Milk (shelf stable)
Canned Vegetables (low sodium)
Canned or Dried Fruit
Peanut Butter
Pasta & Rice
---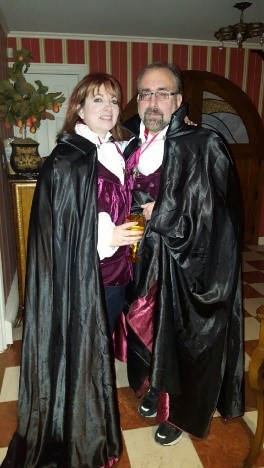 NYACP's Halloween Photo FUNraiser
It's time for some fun! Get out photos from a past Halloween, scroll through your photo gallery or do a dress rehearsal and snap a photo of this year's costume. The NYACP Volunteerism Committee is organizing a FUNraiser Halloween photo contest at the Annual Scientific Meeting. Voting for the best photo in each category will take place at the Annual Meeting on October 12th.

Enter as many categories as you would like, just keep it to one photo per category! Submit your photo(s) by October 4th to staff liaison Amanda Allen at aallen@NYACP.org. Include your name and which category(ies) you will be entering. Remember, we are looking for your original, candid photos!

Halloween Photo Contest Categories
Adults/Families – Do you have a great couples costume? An awesome group theme? Let's see how you have dressed to impress!
Pets – Show off your fur babies!
Kids – Show off the cuteness!
Decorations – Could you be featured on HGTV? Let's see what you've got!
---
NYACP MENTORSHIP PROGRAM
Are you interested in finding a mentor or being a mentor? This is your chance to get involved!

Target Audience: NYACP Members, medical students, residents, fellows, early career, mid-career and advanced career

For more information please contact NYACP at 518-427-0366 or email Amanda Allen at aallen@nyacp.org or Karen LaBello at klabello@nyacp.org
---
ROUNDTABLE DISCUSSIONS
Medical Students, Residents and Early Career Physicians, this is your chance to ask questions about your career, leadership and other opportunities! From 12:30pm-1:30pm NYACP leaders will be at roundtables, eager to answer your questions and have discussions with you. You can choose the best table for you that day.
| | |
| --- | --- |
| Roundtable | NYACP Leader |
| Volunteerism | John Maese, MD, MACP |
| Leadership in Medicine | Chris Elsayad, MD, MBA, FACP |
| Career Planning Prep for Medical Students | Niket Sonpal, MD, FACP |
| Career Planning Prep for Residents | Marc Braunstein, MD |
| Career Planning Prep for Early / Mid-Career Physicians | Heather Bennett, JD, PhD |