Chapter Awards
Submit Nominations by Extended Deadline of July 31st!

NYACP is excited to announce that a NEW Chapter Awards Committee has been established to increase member recognition for excellence and distinguished contributions to Internal Medicine. This year, the committee will be issuing a total of 3-5 awards. The categories for candidate nominations include: Education, Advocacy, Clinical Excellence, Research, Diversity, Equity and Inclusion (DEI) and Public Health.
Below is the link to the online Chapter Awards Nomination Form: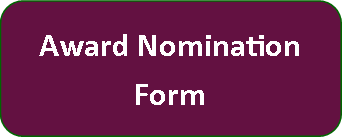 https://www.nyacp.org/i4a/forms/index.cfm?id=429. The nomination requires a completed online form, a 500-word Letter of Nomination, and a copy of the nominee's CV. The submission deadline is July 31, 2021. Self-Nominations will not be accepted.
Please help the New York Chapter ACP recognize, honor and congratulate the truly deserving members of our Chapter for their amazing and outstanding work.
Congratulations to the 2021 NYACP Laureate Winners!
The Laureate Award is designed to honor those Fellows and Masters of the College who have demonstrated, by their example and conduct, an abiding commitment to excellence in medical care, education, and research, and service to their community, their chapter, and the ACP.
Harvir Singh Gambhir, MD, FACP
Dr. Harvir S Gambhir is an Assistant Professor, Division of Hospital Medicine, Department of Medicine and Associate Program Director for Internal Medicine Residency Program, SUNY Upstate Medical University, Syracuse, New York. He serves as Associate Vice-Chair for Quality Improvement and Patient Safety Program, Department of Medicine. He did his residency, chief residency at SUNY Upstate Medical University. He is Councilor for Upstate at Large for NYACP and also serves as a Co-Chair for ECTF for NYACP. He has keen interest in improving communication between physicians and patients and his educational interest are in leadership and mentorship
Viren Kaul MD, FACP
Viren is a pulmonary and critical care medicine physician at Crouse Health and an Assistant Professor of Medicine at SUNY Upstate Medical University. His clinical interests include airway management, pleural diseases, ILDs and pulmonary hypertension.

Dr. Kaul has published and actively researches application of technology and social media for enhancement of patient centered care as well as medical education. Dr. Kaul recently received his FACP from the American College of Physicians and is an active member for the NY Chapter. Dr. Kaul is Vice Chair of the Residents committee and participates on the Education and Member Engagement Committees. Dr. Kaul has produced and spoke on several webinars and education sessions for the NY Chapter ACP.


Susan Lee, MD, FACP
Dr. Susan Lee is Governor for the Long Island District of NYACP and medical educator at RSOM SUNY Stony Brook where she is an Associate Professor of Clinical Medicine. Dr. Lee is an internist at Stony Brook Primary Care where she is the Medical Director of their Patient Centered Medical Home and lead physician for Ambulatory QI. Dr. Lee attended medical school at New York University School of Medicine and received her post-doctoral training at New York Hospital Cornell Medical Center. Dr. Lee was involved with the NYACP/Costs of Care Early Adopter Program and has been involved on a national level as a QI champion/physician leader for ACP's Improving Immunization Rates with ACP Advance. She was selected to serve on National ACP's Immunization Committee and the Patient and Interprofessional Partnership Committee. Her other areas of professional interest and expertise include Team Based Primary Care, PCMH, WIM, DEI, medical mentorship, and physician wellness.