The Convocation of the American College of Physicians is an annual ceremony where the College recognizes and applauds its new Masters, Fellows, and Awards recipients. It is a ceremony of tradition, transition, renewal, and celebration. These individuals have been recognized by their peers for outstanding medical scholarship and professional achievement. The ceremony allows new Fellows to march in full regalia.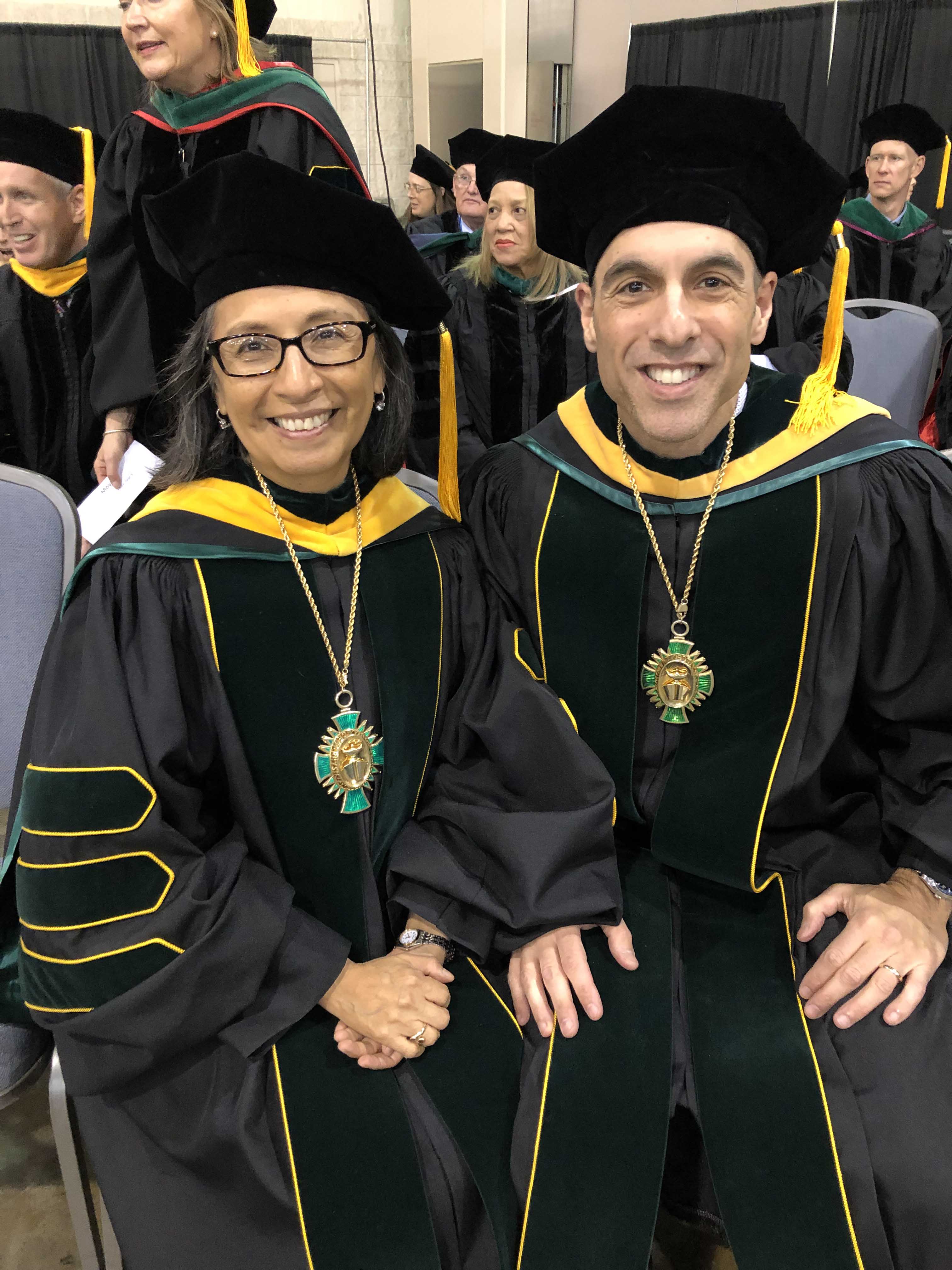 This year, there were five New York new ACP Masters and several award winners. The new Masters were Lynn Cleary, MD, MACP; Andrew Dunn, MD, MACP; Linda Efferen, MD, MACP, John LaRosa, MD, MACP; and Donna Seminara, MD, MACP.
Ruth Weinstock, MD, FACP was awarded the Samuel Eichold II Memorial Award for Contributions in Diabetes; Joseph Fins, MD, MACP was awarded the Nicholas E. Davies Memorial Scholar Award for Scholary Activities in the Humanities and History of Medicine ("Davies Award"); and John LaRosa, MD, MACP was awarded the John Phillips Memorial Award for Outstanding Work in Clinical Medicine.
After convocation, NYACP held a reception to honor award recipients and new fellows. The reception was co-sponsored by eight medical schools in New York: Icahn School of Medicine at Mount Sinai, NYU Langone Medical Center, SUNY Downstate Medical Center, Stony Brook University Hospital, University of Rochester Medicine - Highland Hospital, SUNY Upstate Medical Univeristy, New York/Presbyterian Brooklyn Methodist Hospital - Weill Cornell Medical College, and the Donald & Barbara Zucker School of Medicine at Hofstra / Northwell.

Pictures from this event are available on the NY Chapter's Facebook page.