2022 Chapter Laureate and Excellence Award Winners


Chapter Excellence Awards - Nominations Open for 2023!
NYACP is excited to increase member recognition for excellence and distinguished contributions to Internal Medicine. The Chapter Awards committee will be issuing a total of 3-5 awards and is accepting nominations in the following categories: Education, Advocacy, Clinical Excellence, Research, Diversity, Equity and Inclusion (DEI) and Public Health.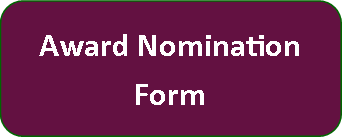 The nomination requires a completed online form, a 500-word Letter of Nomination, and a copy of the nominee's CV. The submission deadline is June 15, 2023. Self-Nominations will not be accepted.
Please help the New York Chapter ACP recognize, honor and congratulate the truly deserving members of our Chapter for their amazing and outstanding work.
Congratulations to the 2022 NYACP Chapter Excellence Award Winners

Marc Braunstein, MD, FACP
NYACP Education Award
Dr. Braunstein, nominated for the Education Award by Dr. Harvir Gambhir, is an assistant professor at NYU Long Island School of Medicine where he currently serves as program director for the hematology/oncology fellowship and Co-Director of the Hematology organ system block. He is Vice Chair for the NYACP Early Career Task Force, as well as on the Chapter's Education Committee. Dr. Braunstein has presented webinars on medical education during the pandemic, in addition to presentations at the Chapter's Annual Meetings on career advancement through medical education and "Chemotherapy 101". Dr. Braunstein is always willing to contribute to NYACP activities, participating as an Abstract Reviewer and Poster Judge since 2018 and has been a resource to the NY Chapter.

Kimberly Kranz, MD, FACP
NYACP Education Award
Dr. Kranz, nominated for the Education Award by Dr. Susan Lee, is Co-Medical Director at Stony Brook Primary Care, Medical Director of the Ambulatory Residency Clinic and co-director of the Primary Care Medicine Clerkship for Medical Students at RSOM SUNY Stony Brook. She has delivered numerous workshops for medical students and residents on career development, including topics such as "Transition to Residency" and "Financial Wellness". She has been involved with the Women's Health Education for medical residents (published in the MedEdPortal), Resident as a Teacher Workshops and Brief Action Planning OSCE. She leads the Collaborative Mentorship Curriculum and organizes all the rotations and Journal Clubs for the Medical Residents during their ambulatory rotations. In addition, she is the NYACP Suffolk District President.

Frank Cacace, MD, FACP
NYACP Humanism in Medicine Award
Dr. Cacace, Councilor at Large for the NYACP's Long Island Region and Associate Chief for the Division of General Internal Medicine at Northwell Hofstra School of Medicine was nominated by Dr Susan Lee. Since 1997 he has been a lead preceptor for the Ambulatory Primary Care Clinic for Medical Residents at North Shore University Hospital.
Dr. Cacace has a remarkable passion for medical education and is admired for his advocacy for primary care internists. His passion for humanism in medicine is evident when he can tell stories about patients first as human beings - knowing facts like their occupation, living situation, worries/struggles, who they live with, and then using these human connections to help patients make decisions about their health. He always takes the extra step to know and understand patients first and adjust medical advice through humanistic shared decision making.

Cori Salvit, MD, FACP
NYACP Humanism in Medicine Award
Dr. Salvit, Associate Professor of Clinical Medicine at Weill Cornell Medical College and Asst. Clinical Member at Memorial Sloan Kettering Cancer Center, was nominated for this award by Dr. Lou Snitkoff.
As an ACP Well-being Champion, and a member of the Chapter's Well-being Committee, she has immersed herself in Chapter activities intended to enhance physician well-being and professional satisfaction. Dr. Salvit has taken on the role of Program Director for our Evergreen-Award-Winning series, Small Feedings of the Soul: Readings and Reflections, facilitating several sessions. In this capacity, she has demonstrated great insight into the diverse themes expressed by the authors and participants and has—with sensitivity and keen situational awareness—created a safe space for candid discussion and reflection.
In her "day job" as a hospitalist, educator, and program director at MSKCC, Dr. Salvit works tirelessly to acknowledge and respect the uniqueness and intrinsic value of her patients, colleagues, and trainees. In addition, she has given her time and expertise to curriculum development, mentorship programs, and service to her institution, her community, and her profession.

Jennifer Hensley, MD
NYACP Clinical Excellence Award
Dr Hensley, nominated by Dr. Susan Lee, is an assistant professor at Stony Brook Medicine. In addition to a busy geriatric faculty practice she has been very involved with geriatric education for all learners: faculty, medical students, residents, and fellows. The recipient of the Geriatric Academic Career Award, she gained advanced training about interdisciplinary teams to improve the delivery of health care to geriatric populations. As an educator she revamped the Internal Medicine Geriatrics Elective for Residents and Medical Students with the addition of curriculum which includes home visits, assisted living visits and care for geriatric patients in the sub-acute care setting.
Her dedication to patients is evident in the outstanding care that she provides for them. Her busy practice includes the well elderly to the most complex chronically ill patients who reside in skilled nursing facilities. She truly takes the extra time and effort to ensure safe and high-quality geriatric care that matters.

Lucille Torres-Deas, MD, FACP
NYACP Diversity, Equity and Inclusion Award
Dr. Torres-Deas, Director of the NYP Ambulatory Care Network's Primary Care Sites and Asst Professor of Medicine at CUMC, was nominated by Dr. Nathaniel Kratz. Dr. Torres-Deas wears many hats: Co-Chair of the committee on Diversity, Equity and Inclusion at the Allen Hospital Division of Internal Medicine, as a member of the university's Wellbeing Leadership Team, and as a mentor to faculty and trainees who are under-represented in medicine. Dr. Torres-Deas serves as the Health Equity Commission Co-Chair of the Society of General Internal Medicine. The unifying element in all these various roles is Dr. Torres-Deas' passion for justice and equity. At the clinic level, she has sought to implement schedules and policies that optimize physician wellness and inclusion.
At the institutional level, she has promoted and/or supported projects aimed to improve the health of underserved populations. She has advocated for equitable treatment of physicians and patients within her institution, including equal compensation for equal work and access to care for uninsured and undocumented patients. Dr. Torres-Deas was awarded Fellowship in the College, effective November 1st.
Congratulations to the 2022 NYACP Laureate Winners!
The Laureate Award is designed to honor those Fellows and Masters of the College who have demonstrated, by their example and conduct, an abiding commitment to excellence in medical care, education, and research, and service to their community, their chapter, and the ACP.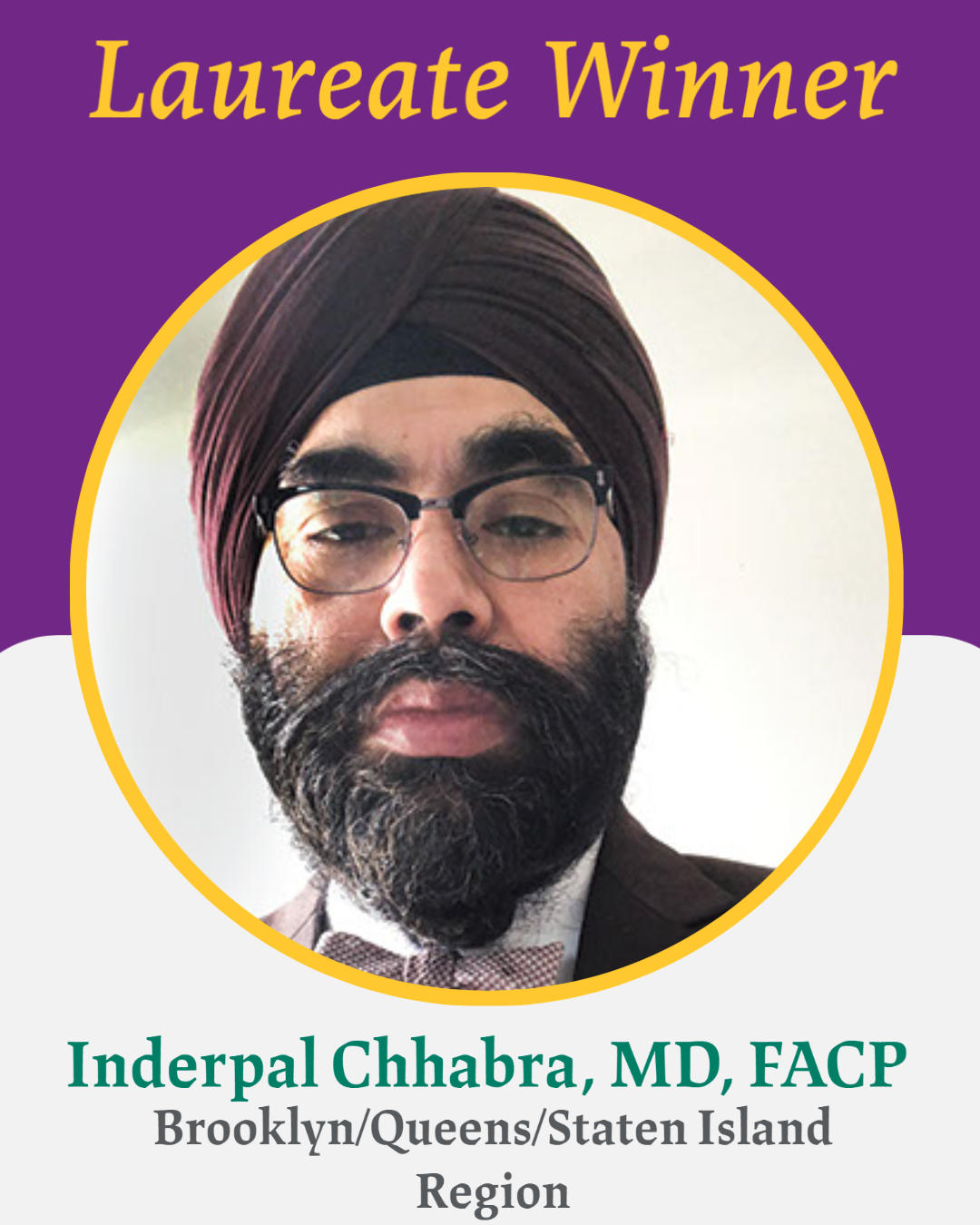 Inderpal Chhabra, MD, FACP
Dr. Inderpal Chhabra earned a Bachelor of Medicine and Bachelor of Surgery (MBBS) degree from Maulana Azad Medical College, University of Delhi, India in 1991. He completed his Internal Medicine residency at the Brookdale University Medical Center in 1996. Dr. Chhabra is board certified by the American Board of Internal Medicine and is a Fellow of The American College of Physicians. He has extensive experience in healthcare as a leader, as President of the Queens County Medical Society in 2005, and as President of the Long Island Jewish Medical Center Medical Staff Society. He has been a Medical director of a major New York Metro area health Plan. Dr. Chhabra is a member of the Medical Society of the State of New York and has served as the President of Queens County Medical Society in 2005-2006. He has also served as the President of the Long Island Jewish Medical Center Medical Staff Society. Continue Reading
Dr. Chhabra currently serves as the Chair of the NYACP Liaison Committee and as the Councilor-At-Large for the Brooklyn/Queens/Staten Island Region. He has also participated in the Chapter's Cost of Care Conversations grant project, poster judging and as faculty for multiple events.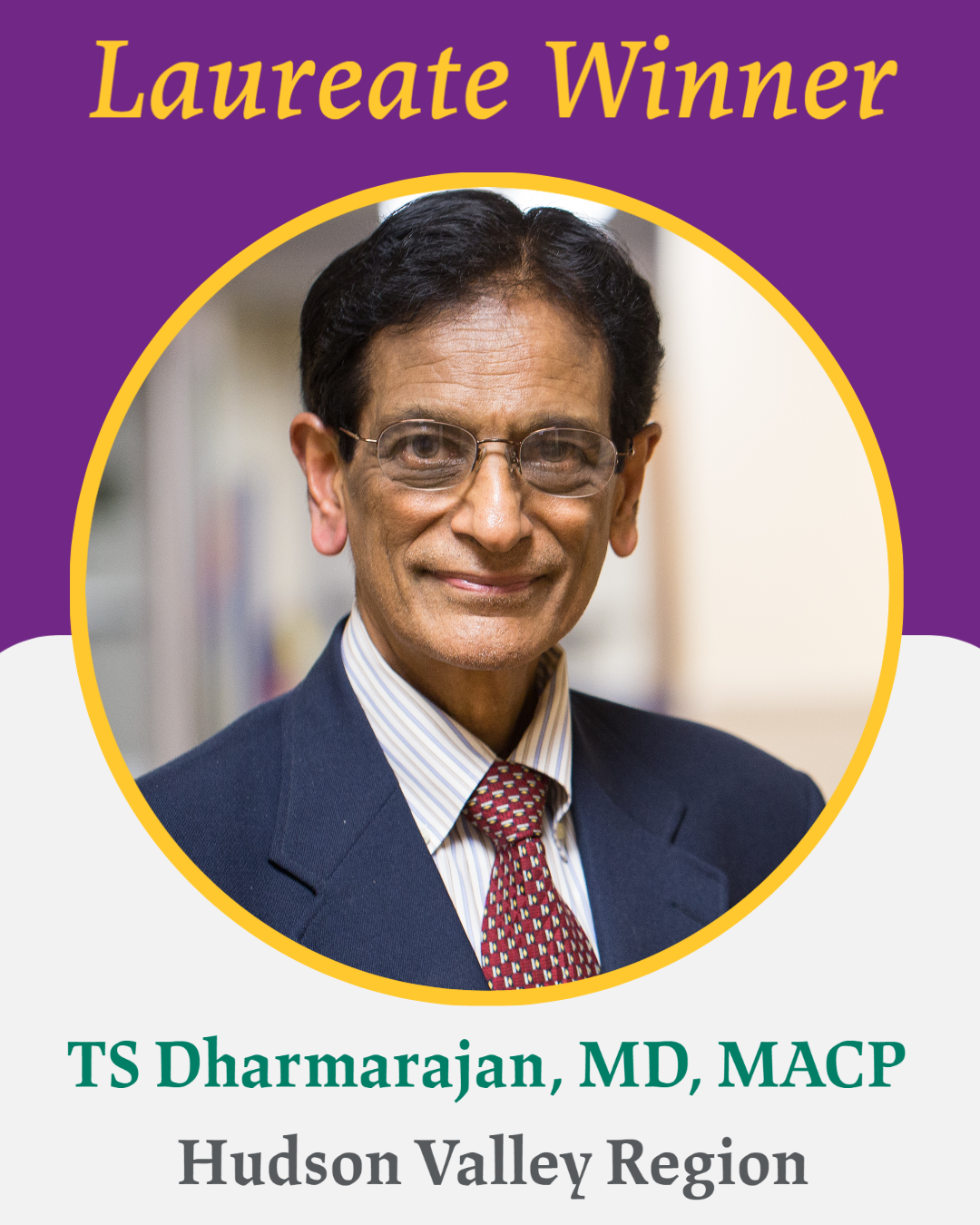 TS Dharmarajan, MD, MACP
T. S. Dharmarajan, MD, MACP is the Vice-Chairman, Department of Medicine, Clinical Director, Division of Geriatrics and the Program Director, Geriatric Medicine Fellowship Program at Montefiore Medical Center (Wakefield Campus) Bronx, a University Hospital of Albert Einstein College of Medicine (AECOM), Bronx, New York. He is a Professor of Medicine, Albert Einstein College of Medicine and Adjunct Professor of Medicine, New York Medical College. He was formerly Professor of Medicine and Associate Dean, New York Medical College, Valhalla, New York and Chairman, Department of Medicine, at Our Lady of Mercy Medical Center, until its transition to Montefiore Medical Center.
Dr. Dharmarajan is certified by the American Boards in Internal Medicine, Nephrology and Geriatric Medicine. He is a Fellow of the American Geriatrics Society (AGSF), Master of the American College of Physicians (MACP) and Fellow, Royal College of Physicians, Edinburgh (FRCPE). Continue Reading
Dr. Dharmarajan currently serves on the NYACP Geriatric Task Force. He has acted as a primary author on a paper published by the Task Force, authored multiple articles for the IM Connected Geriatric Spotlight and presented as a faculty member at multiple Chapter events.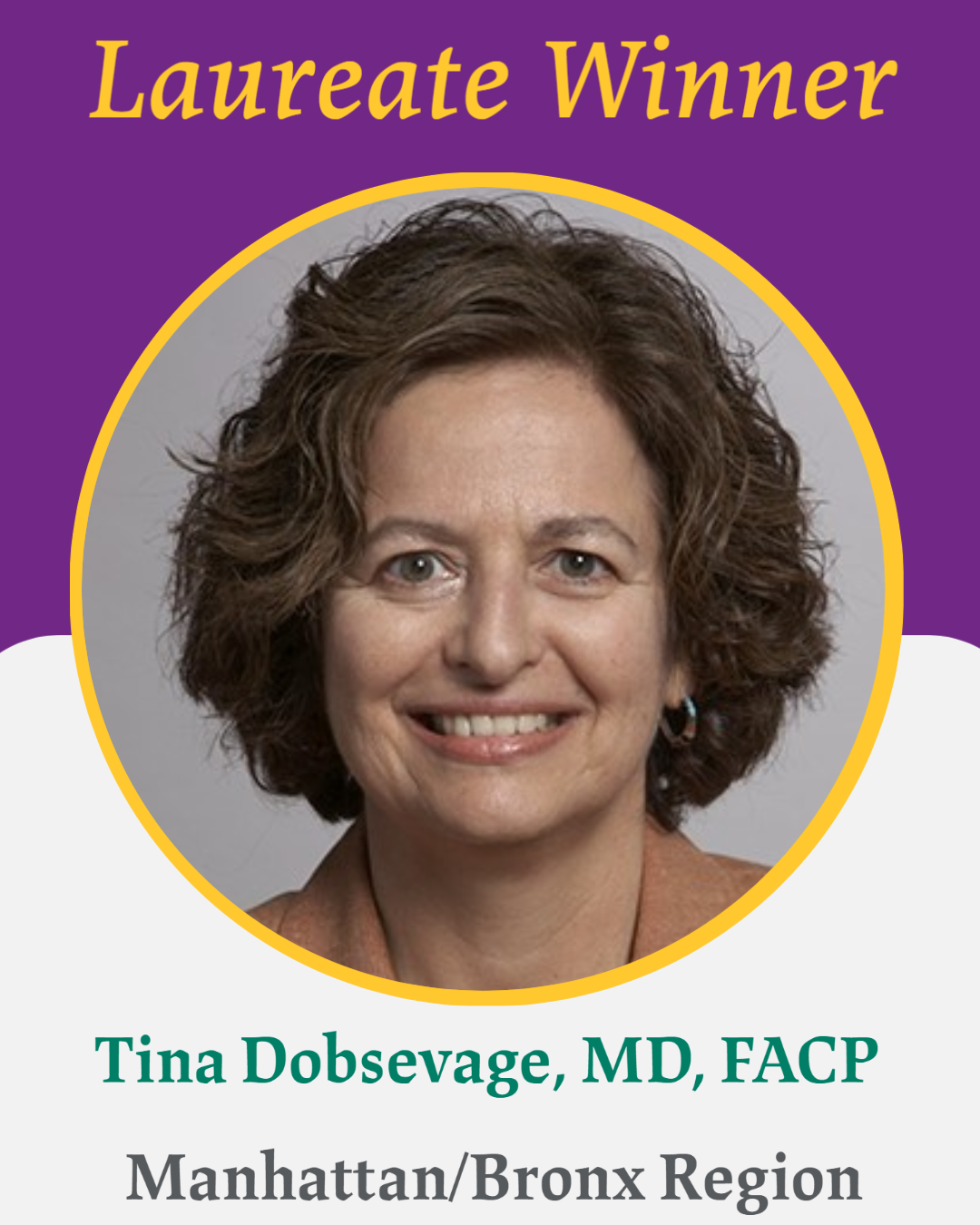 Tina Dobsevage, MD, FACP
Dr. Tina Dobsevage is a private practitioner in New York City since 2002, and she also has affiliations at Northwell Health and Mount Sinai Hospital.
Dr. Dobsevage graduated from SUNY Stony Brook medical School in 1978. At the time, the school did not yet have its own hospital. As a result, medical students had clinical rotations in a wide variety of New York State hospitals - from County Hospitals such as Nassau County Medical Center to City Hospitals to VA Hospitals to large and small voluntary hospitals. After graduation from medical school, she pursued an internship in Internal Medicine in the program based at Long Island Jewish Medical Center during which, in addition to rotations at LU itself, she worked at Queens General, an HHC hospital, and at LaGuardia Hospital which at the time was run by HIP. After her internship she continued her residency in Internal Medicine at Harlem Hospital and stayed at Harlem to pursue a Cardiology Fellowship, finishing in 1983, followed by a position in Nuclear Cardiology at St. Luke's Hospital. Dr. Dobsevage worked in a physician shortage area at the Harlem HIP Center. Continue Reading
Dr. Dobsevage has been a member of ACP since early in her career and advanced to Fellowship in 2015. Since then, she has been increasingly involved in the Chapter Activities, including Lobby Days, Poster judging, and serving as Manhattan District President. Dr. Dobsevage is immediate past Councilor-at-Large for the Bronx/­ Manhattan Region of the NY Chapter. Dr. Dobsevage currently serves as a member of the NYACP Geriatrics Task Force and Health and Public Policy Committee.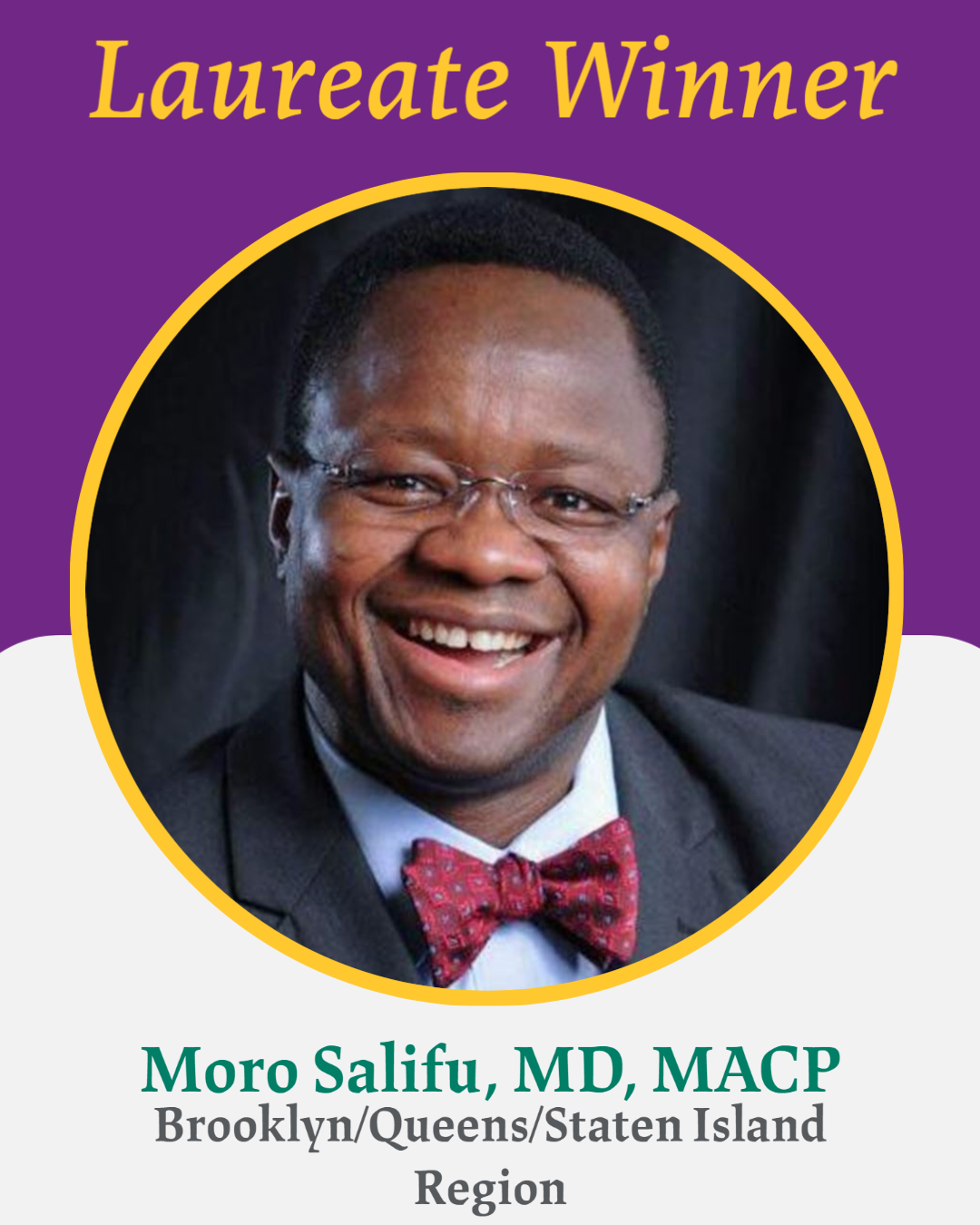 Moro Salifu, MD, MACP
Dr. Moro Salifu is a tenured Professor of Medicine and Chairman of the Department of Medicine at State University of New York, Downstate Medical Center, Brooklyn. He is also the Edwin C. and Anne K. Weiskopf Endowed Chair in Nephrology and Transplantation. For his exemplary contributions in science and in leadership, Dr. Salifu was recognized as Master of the American College of Physicians in 2018 in the Annual ACP Convocation ceremony in New Orleans.
Following completion of medical school in Turkey, Dr. Salifu came to Downstate for his residency and never left. He completed fellowships in nephrology and transplant nephrology at Downstate and interventional nephrology fellowship at Emory University, following which he joined the faculty at Downstate. While a resident and fellow at Downstate, Dr. Salifu won 6 house staff research abstract competition awards as well as 3 time finalist at the NYACP Associate Poster competitions. Continue reading
Doctor Salifu currently serves at the Chair of the NYACP DEI Task Force. He has presented as faculty at multiple Chapter events and previously served as District Councilor in the Brooklyn/Queens/Staten Island Region.
---
Member Recognition
Please visit the Chapter's Members in the News Page. If you or a colleague you know has recently received local recognition, an award, or has been published in a scholarly journal, the Chapter wants to know!

Congratulations to ACP's 2023 Master and Awardees!

Parag Mehta, MD, MACP
ACP Mastership
Two words that are synonymous with Dr. Parag Mehta are happiness and gratitude. He personifies these values in his work as a leader, educator, mentor and clinician. He is grateful for his experiences as a leader, and he has made a lasting impact in each of these roles. Dr. Mehta is the current President of the Medical Society of the State of NY and Immediate Past President of NYACP. As a lifelong learner, he has pursued education is many fields including Internal Medicine, Ob-Gyn, Hospital Medicine, Integrative Medicine, and Hospice and Palliative Care. That's a breadth of knowledge he brings to his patients as a practicing Internal Medicine Physician in Brooklyn and to future physicians as an Associate Professor at Cornell Medicine. Dr. Mehta's endless energy and passion to volunteer his services extends to communities in need, both local and international. Most recently, his collaborative efforts included the collection of thousands of essential medical care items needed to provide health care services during the COCID-19 pandemic. Dr. Mehta is truly an inspiration to all that know him!

Kelly Ramsey, MD, FACP
ACP Award for Distinguished Contributions to Behavioral Medicine
Even prior to a career in medicine, Dr. Kelly Ramsey has been dedicated to serving the underrepresented and underserved communities with a degree in International Politics and a master's in public health. Since completing her formal medical training, she has served as a clinician, educator and leader in the field of substance use disorders. In her work with NY ACP, Dr. Ramsey has held leadership positions, volunteered for the Chapter mentorship program, been a co-creator of an Opioid training program that has reached tens of thousands of physicians, and has worked to reduce the stigma and raise awareness of substance use disorders by leading multiple successful initiatives. Her numerous contributions and work in the field of behavioral medicine make her a trusted expert and mentor to her patients, colleagues, and the profession of medicine!

Louis Snitkoff, MD, MACP
ACP Award for Outstanding Contributions to Improving Well-Being and Professional Fulfillment in Internal Medicine
Before burnout and well-being became the buzzwords, Dr. Louis Snitkoff was promoting the importance of self-care and caring for each other. By example, Dr. Snitkoff lives his words of "paying it forward" through his ongoing work with NYACP, direct interaction with colleagues and previous collaboration with the DOH at the start of his retirement during the COVID 19 pandemic. He was in the inaugural class of ACP Well Being Champions and is a member of multiple ACP Committees and Task Forces (Physician Well Being and Professional Fulfillment, Medical Practice and Quality, and Coding Payment and Policy). During his NYACP Presidency, Dr. Snitkoff founded the Chapter's Well Being Task Force which has now become a standing committee and is a key contributor to the group's award-winning well-being monthly programming. In retirement, he remains an active member of the Well-Being Committee, mentors new Well Being Champions and leads program workgroups. Dr. Snitkoff, a Master of the College, is a true role model for well-being!

R. Curtis Mills, MD
ACP Ralph O. Claypool Sr. Memorial Award for the Devotion of a Career in Internal Medicine to the Care of Patients
Dr. R. Curtis Mills spent more than 50 years in medicine and was completely dedicated to the service of his patients before his recent retirement! After graduating from Albany Medical College, completing training at Dartmouth-Hitchcock, and serving the US Military in Alaska, Dr. Mills settled in Upstate New York to begin his Internal Medicine practice. Raised in Gloversville, NY, he returned to serve the people of the rural communities he knew and understood. Board certifications in Internal Medicine, Hematology and Geriatrics, leadership as a medical director and assistant professor, and a member of nine professional organizations kept him connected to the clinical needs of his patients. Most recently, Dr. Mills led the home visits for the homebound program through Bassett Healthcare. This role, and his active involvement in community organizations, such as the YMCA and the Board of Education for the local school district, supported the outstanding way in which he understood and addressed the needs of his patients. Congratulations for an award well deserved!

Danielle Ofri, MD, FACP
ACP Nicholas E. Davies Memorial Scholar Award for Scholarly Activities in the Humanities and History of Medicine
Dr. Danielle Ofri embodies humanism in medicine. It's with aptitude and respect that Dr. Ofri provides a place of safety and comfort for her patients. She teaches and shares this skill through work as a published author and TedTalk speaker. At NYACP's Annual Scientific Meeting in 2020, the Chapter was thrilled to welcome Dr. Ofri as the Keynote Speaker! As a founder and editor of a prominent literary magazine staffed by medical professionals, the Bellevue Review, Dr. Ofri supports and encourages other writers to share humanism through narrative medicine. She represents how the arts, health and illness can connect for the purpose of helping patients and medical professionals from all backgrounds! Thank you and congratulations, Dr. Ofri!
---
Congratulations to the Following NYACP Members on their Accomplishments: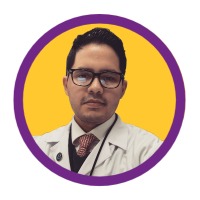 Roberto Cerrud-Rodriguez, MD
Elected to Serve as a Representative on ACP's Council of Resident Fellow Members (CRFM) 2021-2023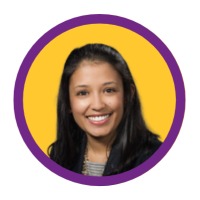 Ankita Sagar, MD, FACP
Elected to Serve as a Representative on ACP's Council of Early Career Physicians (CECP) 2020-2022.
2021 ACP Masters and Awardees
Connie Newman, MD, MACP
Gabriela Bernal, MD (Joseph E. Johnson Leadership Award)
2020 ACP Masters and Awardees
Aaron Glatt, MD, MACP
Thomas McGinn, MD,MACP
Louis Snitkoff, MD, MACP
2019 ACP Master and Awardees
Douglas DeLong, MD, MACP
Lawrence Phillips, MD, MACP
Pictures from ACP Convocation 2019
2018 ACP Masters and Awardees
Lynn Cleary, MD, MACP

Andrew Dunn, MD, MACP

Linda Efferen, MD, MACP

John LaRosa, MD, MACP

Donna Seminara, MD, MACP

Ruth Weinstock, MD, FACP (ACP Samuel Eichold II Memorial Award for Contributions in Diabetes)

Joseph Fins, MD, MACP (ACP Nicholas E. Davies Memorial Scholar Award for Scholarly Activities in the Humanities and History of Medicine ("Davies Award"))

John LaRosa, MD, MACP (ACP John Phillips Memorial Award for Outstanding Work in Clinical Medicine)
---
Home
Last Updated: 11.9.2022