NYACP represents over 1200 Early Career Physicians (defined as within 16 years of completing medical school). Your membership gives you access to career counseling, networking, education, advocacy and communication resources to assist you with your career in Internal Medicine.

What is an Early Career Physician?
An Early Career Physician is defined as a physician member of ACP who is within sixteen (16) years of medical school graduation and who is not a medical student or associate member of ACP.
Message from NYACP's Early Career Physician Committee Chairs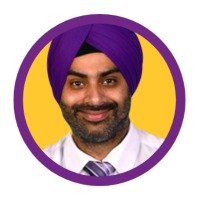 Harvir Gambhir MD, FACP
Chair, Early Career Physicians Committee
We are excited & honored to announce that the NYACP Early Career Physicians Task Force has been upgraded to a committee! We thank you NYACP Executive Committee! This Committee has been instrumental in putting together successful programs for our Early Career Chapter members. We will continue to offer pertinent mentoring programs for Residents and Medical Students. Our goals are to collaborate and promote mentorship, leadership, and innovation and develop opportunities for our team to grow and prosper. We are proud to announce that we have created a new position: Vice Chair for ECPC, and it is our privilege to share that our own Dr. Marc Braunstein has accepted the position.
We want to wholeheartedly thank & express our deepest gratitude to Dr. Ankita Sagar for leading the Early Career Physicians Task Force for many years and guiding us on the path to recruiting new programs, such as the Women in Medicine Series. Dr. Sagar is stepping down as Chair; however, she will remain a valuable member of this Committee. Thank you for your selfless, generous, and outstanding dedication to the Early Career Physicians and the NYACP!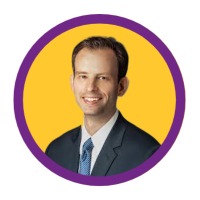 Marc Braunstein, MD, FACP
Vice Chair Early Career Physicians Committee
Early Career Physician Committee Members:
Nicole Adler, MD, FACP Charles LoPresto, MD, FACP
Chris Elsayad, MD, FACP Anjali Nigalaye, MD
Camile Gooden - MD Raphael Rabinowitz, MD
Shellie Gumbs, MD, FACP Ankita Sagar, MD, FACP
Ofek Hai, MD, FACP Evan Siau, MD, FACP
Jackie Heath, MD Vasundhara Singh, MD, FACP
Charles Kast, MD, FACP Dona Varghese, MBBS, FACP
Viren Kaul, MD, FACP Kanica Yashi, MD
Brianne Navetta-Modrov, MD, FACP
New! RECORDED WEBINARS:

ACP'S GUIDED FELLOWSHIP PROGRAM
Early Career physicians are invited to enroll in the ACP Guided Fellowship Program. Successfully complete the program in 3 years and you will receive your FACP credential!
More information can be found here: acponline.org/guided-facp
NYACP's Dr's Dilemma Workgroup
Are you interested in getting involved in the Chapter's Dr's Dilemma competition? The Early Career Physicians invite you to be part of the Dr's Dilemma Workgroup! This team is responsible for writing and vetting questions for our Resident/Fellow members! Please feel free to contact Karen LaBello or Dr. Harvir Gambhir to become involved!
NYACP is now offering on-demand viewing for previously recorded webinars. These recordings/power points are made available to you as a member benefit for review at your convenience.
Additional webinars are available on NYACP's Recorded Programs page.
Women in Medicine Series
The NYACP Early Career Physicians Task Force is hosting a four-part Women in Medicine Webinar Series, once per quarter in 2021. This series will be a platform for women physicians to share their voice, learn from healthcare leaders and work together in navigating the future for IM women physicians. In our first session, Dr. Darilyn Moyer, EVP/CEO American College of Physicians dove into a more diverse and equitable environment for women physicians. Moderated by Susan Lee, MD, FACP and Ankita Sagar, MD, FACP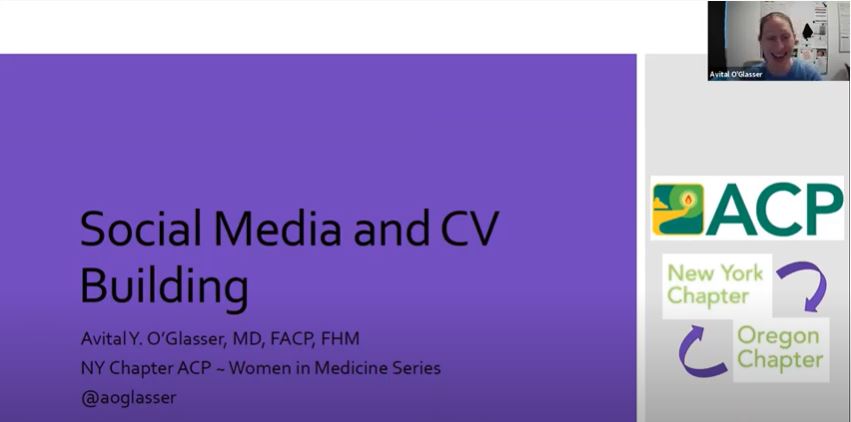 Dawn Sears, MD, FACG
Avital Y. O'Glasser, MD, FACP, FHM: Social Media and CV Building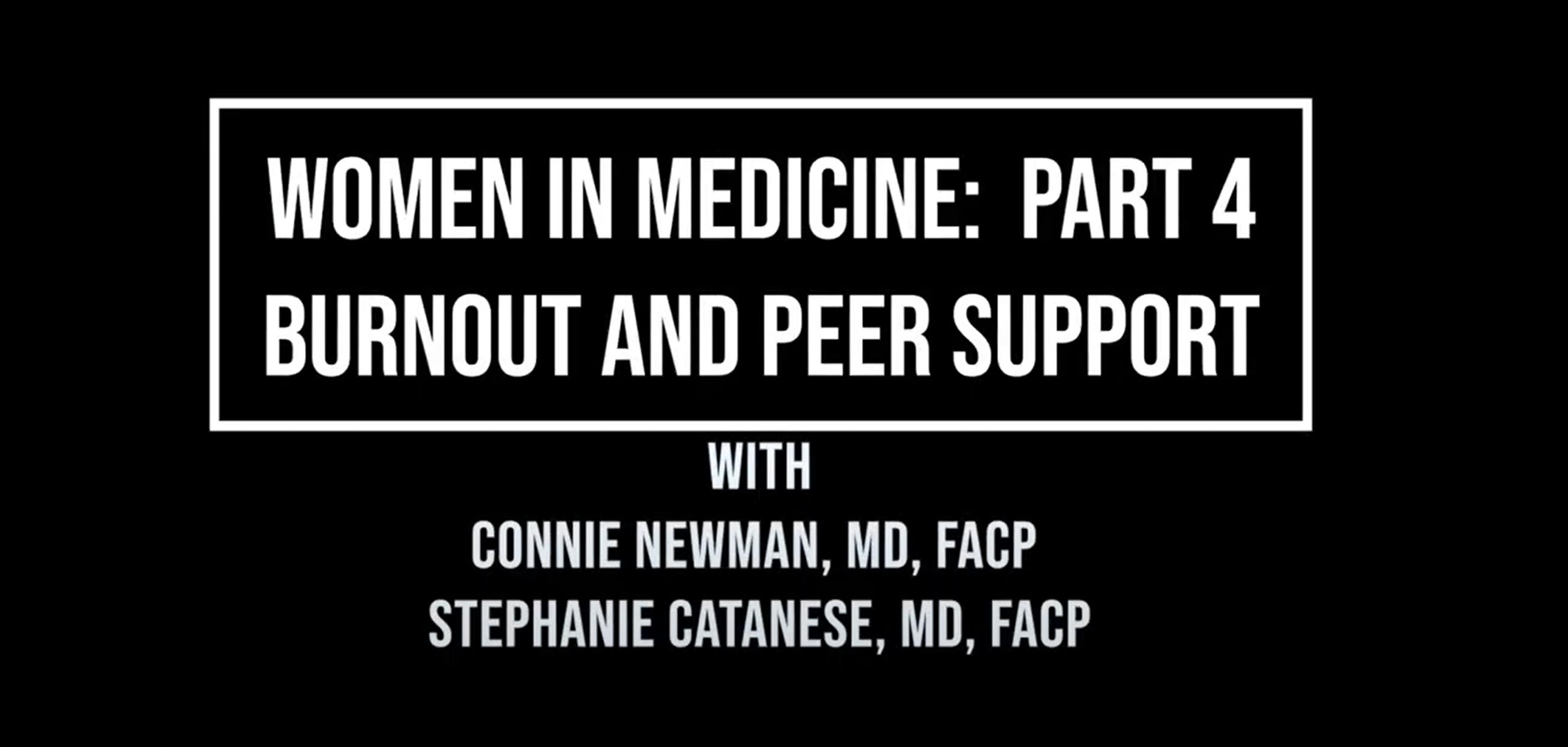 Connie Newman, MD, FACP
Stephanie Catanese, MD, FACP
Tiffany Leung, MD, FACP and Harvir Singh Gambhir, MD, FACP
Sponsored by the Early Career Physicians Task Force.
Early Career Physician Members Opportunities:
NYACP Early Career Physician Committee
If you are interested in participating on the NYACP Early Career Physicians Committee, please contact Karen Tucker LaBello at klabello@nyacp.org
ACP Leadership Academy
In partnership the American Association for Physician Leadership, ACP offers live meetings, faculty-led online courses, and self-study modules to help fill gaps in your leadership knowledge and to build your CV - all while earning CME.
ACP members receive the American Association for Physician Leadership member rate on all courses plus an additional 15% on selected courses.
Earn ACP Certificates of Completion for each course you finish.
Courses count toward becoming a Certified Physician Executive (CPE) or toward a master's degree program in medical management from one of four prestigious universities.
Learn more about all of the available courses offered through the ACP Leadership Academy.
Certificate in Physician Leadership for Hospital Medicine
The ACP Leadership Academy is pleased to announce the new Certificate in Physician Leadership for Hospital Medicine program, jointly offered by the American College of Physicians and the American Association for Physician Leadership. Learn more
Additional Resources
---
Home
Last updated 9.21.2022