Save the Date
Ready to Rank: An informal meet and greet for applicants to NY State Residency Programs
January 21, 2021 • January 28, 2021 • 7:00 PM - 9:00 PM
Sponsored by the NYACP Medical Student and Resident Committees
Are you applying to a NY State Residency Program in this year's match cycle? Join NYACP for an informal opportunity to talk to residents from programs throughout New York State about their residency experiences. Students will be assigned to groups in Zoom breakout rooms. Each group will meet with resident representatives from each participating program (accompanied by a moderator from NYACP).
Access to the event will close at 7:10 pm each night so, please log in on time to confirm your seat.

Thursday, January 21, 2021
7pm - 9pm
Thursday, January 28, 2021
7pm - 9pm
Programs:

Flushing Hospital (IM)
Northwell Health at North Shore University Hospital and Long Island Jewish Hospital (IM)
Mount Sinai Morningside and West (IM)
Mount Sinai South Nassau (IM)
SUNY Upstate Medical University (IM)
Wyckoff Heights Medical Center (IM)

Programs:

Albany Medical Center (IM)
NYC Health and Hospitals Lincoln
NYC Health and Hospitals Queens
NYU Langone (IM)
Maimonides (IM)
Westchester Medical Center (IM)
Questions? Email Amanda Allen at aallen@nyacp.org
---
Women in Medicine Webinar Series
A Cross Generational Discussion for Women in Medicine
Tuesday, February 2, 2021 / 6-7 pm
The NYACP Early Career Physicians Task Force is hosting a four-part Women in Medicine Webinar Series, once per quarter in 2021. This series will be a platform for women physicians to share their voice,
learn from healthcare leaders and work together in navigating the future for IM women physicians. In our first session, Dr. Darilyn Moyer, EVP/CEO American College of Physicians will dive into a more diverse
and equitable environment for women physicians.
Darilyn Moyer, MD, FACP,
FRCP,FIDSA

Ankita Sagar,
MD, FACP

Susan Lee, MD, FACP,
Governor-Elect,
Long Island Region
Presentation and discussion with Dr. Darilyn Moyer moderated by:
Dr. Ankita Sagar and Dr. Susan Lee
Live Q and A and chat with colleagues
Interactive discussion with Dr. Moyer
Feedback for future webinar planning
Attendees are encouraged to view Dr. Moyer's Grand Rounds presentation:
Women in Medicine: Creating a JEDI Healthcare System
---
Senator Gustavo Rivera's Town Hall on the COVID-19 Vaccine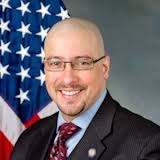 33rd District, The Bronx • Chair of the Senate Health Committee

Thursday, February 4, 2021 / 6:30-8:00 PM
NYACP, in collaboration with Let's Get Immunized NY, are pleased to promote Senator Rivera's Town Hall on the COVID-19 Vaccine.
You will be able to join via Zoom or Facebook Live.
---
Co-sponsored by: Northwell Health, Zucker School of Medicine at Hofstra,Northwell Health and NYACP
Join us in a virtual Story Slam: Random Acts of Kindness

Thursday, February 11, 2021 6:00 - 7:30 PM
Stories must be less then five minutes
Open to: Medical Students, Residents, Fellows, Faculty and all NYACP Members
All information found here

Register Here!
---
MAGS-NYACP Webinar
Management of Dementia Related Behaviors
Wednesday, March 17, 2021 • 7:00-8:00 PM • 1-Hour CME
Speaker: Alan Steinberg, MD - Geriatric Psychiatrist

Learning Objectives:
(1) Describe common dementia related behaviors
(2) Describe non-pharmacologic approach to dementia related behaviors
(3) Describe pharmacologic approach to dementia related behaviors
(4) Describe the medical scientific approach to "agitation"
Free Webinar for MAGS and NYACP Members / $25:00 Non-Member Fee
ONLINE REGISTRATION
EVENT FLYER
---
UPDATED 1.27.2021