Southern Tier District President, Mohammad Samih, MD, FACP hosts: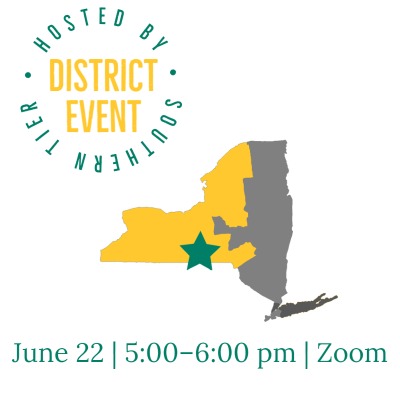 Leadership in Healthcare During Crisis
Tuesday, June 22, 2021
5:00 - 6:00 PM

with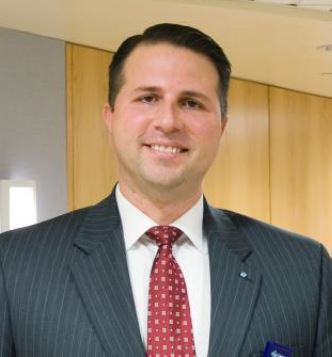 Martin Stallone, MD, MBA, MA, FACHE
Chief Executive Officer, Cayuga Health System (CHS)
President, Cayuga Medical Center (CMC)
President, Cayuga Medical Associates, P.C. (CMA)
NYACP Southern Tier District President, Dr. Mohammad Samih, MD, FACP, invites you to attend an interactive meeting with Martin Stallone, MD, MBA, MA, FACHE to learn about leadership in healthcare during crisis. If you have an interest in strategic and operational responsibilities for an organization (or part of an organization) during periods of challenge, please join us! The ability to succeed as a leader in a challenging environment requires deliberate efforts and experiences over time to develop. Dr. Stallone will provide an overview of important elements of crisis-driven leadership. All members are welcome and encouraged to bring a guest!

Objectives:

Appreciate a functional definition of leadership that includes the concepts of responsibility, accountability, and duty to achieve an organization's mission.
Consider the difference between leading a steady-state operation and leadership during a crisis.
Contemplate the role of leadership within teams that must address elusive challenges under constraints that involve time and/or resources.
Consider an accelerated approach to solving problems and making decisions for time-constrained situations.
---
Zoom Webinar:
1st International Symposium on COVID 19 Long Haulers Syndrome
Friday, June 25, 2021: 11:00 am - 3:30 pm (ET)
This virtual symposium will delve into why patients, who have had acute COVID 19 infection, continue to have symptoms that reduce their quality of life and may be life-threatening.
Register Here Or Use this link for more information and to register: https://bit.ly/3ybg1si
---
NYACP Early Career Physicians sponsors:
Women in Medicine Webinar Series Part 3:
Monday, July 12, 2021
5:00 - 6:00 PM

Sponsorship & Writing Letters of Recommendation and Support for Women in Medicine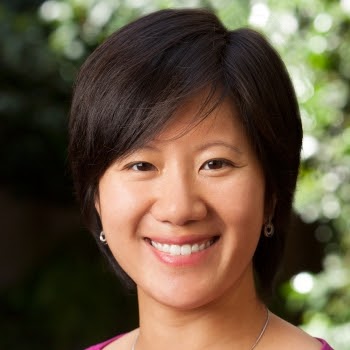 Tiffany, Leung, MD, FACP

Writing letters of support in academia is a vital skill to sponsor protégés, advance the careers of mentees and colleagues, and promote diversity, equity, and inclusion in medicine and science in general. Letters are an essential part of communicating the value and qualifications of a physician, and the traits of that individual must be highlighted in a way that focuses on their abilities as a leader, awardee, and deserving candidate – and avoid language about gendered or stereotyped characteristics that can be harmful for their achievement. This session shares evidence of biases in written letters of support and performance evaluations, and engages audience participants to actively reflect on example letters to recognize and potentially mitigate such biases in their own writing.
Bio:
Dr. Tiffany Leung is an Internal Medicine physician and Assistant Professor at the Faculty of Health, Medicine and Life Sciences at Maastricht University in the Netherlands. She previously practiced primary care in the U.S. and has experience with telemedicine practice. She has a special interest in activities and research that promote well-being of physicians and trainees. She is Immediate Past Chair of the ACP Council of Early Career Physicians, a steering committee member of the ACP Pan Asian Affinity Group, co-executive producer of The DEI Shift podcast, and a Women's Wellness Through Equity and Leadership Program Scholar.
Mentorship and Allyship #HeforShe.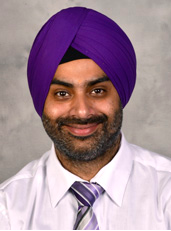 Harvir Singh Gambhir, MD, FACP, CPL,CPHQ

Mentoring is crucial and critical in academic medicine for professional growth and faculty development. Mentoring and support for women play a pivotal role in the health care industry to mitigate gender equity. HeforShe movement was launched in 2014 at United Nations for gender equity and that men and women stand together as an ally to achieve gender equity. This session will cover:-
Overview of mentoring & Effective mentoring
Why is mentoring important?
Discuss the importance of allyship and the HeforShe movement.
Bio:
Dr. Harvir S Gambhir is an Assistant Professor, Division of Hospital Medicine, Department of Medicine and Associate Program Director for Internal Medicine Residency Program, SUNY Upstate Medical University, Syracuse, New York. He serves as Associate Vice-Chair for Quality Improvement and Patient Safety Program, Department of Medicine. He did his residency, chief residency at SUNY Upstate Medical University. He is Councilor for Upstate at Large for NYACP and also serves as a Co-Chair for ECTF for NYACP. He has keen interest in improving communication between physicians and patients and his educational interest are in leadership and mentorship.
Register Here
******************************************************************
Women in Medicine Webinar Series Part 4:
Tuesday, September 14, 2021
6:00 - 7:00 PM

Burnout in Women in Medicine
Connie Newman, MD, FACP
Peer Support Group and Impact on Women in Medicine
Stephanie Catanese, MD, FACP
Details to follow!
*********************************************************
Women in Medicine Webinar Series Part 5:
Tuesday, November 9, 2021
6:00 - 7:00 PM
Building your Brand Intentionally Every Day
Dawn Sears MD, FACP
Social Media & CV Building
Avital O'Glasser, MD, FACP
Details to follow!
---
Save the Date!
2021 NYACP Scientific Meeting - Live and Online

Friday, October 8, 2021
& Thursday, October 7, 2021 - Annual Business Meeting and Virtual Awards Reception
The NYACP Annual Scientific Meeting will be online once again this Fall as COVID-19 and it's variants are still a viable threat to our members and colleagues.
This year's agenda will highlight challenges our members went through in the past year, along with exciting cutting edge breakout sessions.
You can view online and live, or watch the recordings at a later date.
You will have up to one year to claim CME Credit!