NYACP represents over 2,500 Residents and Fellows in New York. Your membership gives you access to career counseling, networking, education, advocacy and communication resources to assist you on your path to Internal Medicine.
Current News:
NYACP is excited to announce the date for the: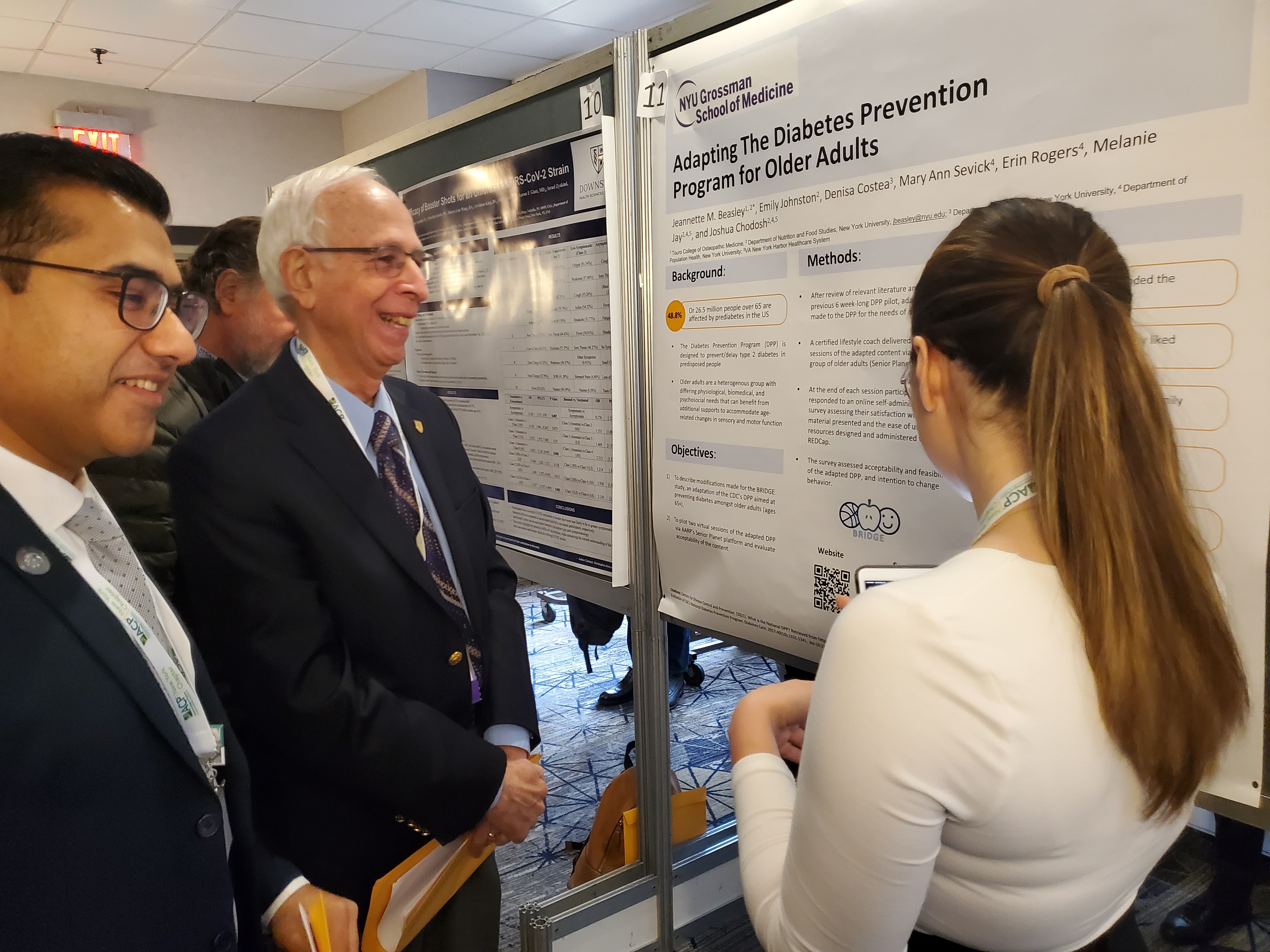 Spring NYACP Resident/Fellow and Medical Student Forum:
Friday, May 12, 2023
Desmond/Crowne Plaza Hotel
660 Albany-Shaker Road
Albany, NY 12211
We hope you will join us for a full schedule that includes the poster competition, Dr's Dilemma Competition and Education session for Residents and Fellows! We are now accepting Dr's Dilemma teams, on a first come first served basis.
We are now accepting Dr's Dilemma Teams!
Please email Karen LaBello with your team name and participants at klabello@nyacp.org
---

NYACP Annual Scientific Poster Competition Winners!
Saturday, November 5, 2022 - Tarrytown, NY

CONGRATULATIONS TO ALL OUR RESIDENT/FELLOW WINNERS!


Resident and Fellow Clinical Vignette

1st
Nicole Hunter - Unity Hospital, Rochester Regional Health
2nd
Nada Akkari & Ammar Abdulfattah-Downstate University Health

2nd (Tie)
Juan Martinez-Zegarra-Wyckoff Heights Medical Center
3rd
Kimia Yavari, Catholic Health Program, University at Buffalo

Resident and Fellow Research


1st
Virali Shah- NYC H+H Lincoln Medical
2nd
Prakruti Pandya-University at Buffalo, Catholic Health System
3rd
Yusra Nasir, MD-Montefiore Medical Center-Wakefield Campus
Resident and Fellow, Medical Student Quality, Patient Safety and Advocacy
1st
Priya Nair- Albany Medical College
2nd
Azucena Herrera, MD-Montefiore Medical Center Wakefield
3rd
Mitchell Dittus, MD-Stony Brook University Hospital


NYACP Dr's Dilemma competition - Congratulations to our winning team!

Staten Island University Hospital
Fasih Sami Siddiqui
Abdullah Jahangir
Hussein Rabah
Michel El Khoury

Spring 2022 Resident/Fellow and Medical Student Forum Poster Book
---
Abstract Competitions
NYACP sponsors local abstract competitions that offer you an opportunity to compete with your peers from across New York State. You have the chance to collaborate with your program director, discuss your research or clinical experience and formally write an abstract for professional review. You can also include your submission on your CV as scholarly activity.
---
RECORDED WEBINARS
NYACP is now offering on-demand viewing for previously recorded webinars. These recordings/power points are made available to you as a member benefit for review at your convenience.
The Resident's Playlist on the NYACP YouTube Channel is linked below. Additional webinars are available on NYACP's Recorded Programs page.
---
Resident/Fellow Member Opportunities
NYACP Resident Committee
If you are interested in participating on the NYACP Resident Committee, please contact Karen Tucker LaBello at klabello@nyacp.org
---
Additional ResourcesP
Career Counseling
Applying for a License in New York State
---
---
Home
Last updated 12.13.22