NYACP represents over 2,500 Residents and Fellows in New York. Your membership gives you access to career counseling, networking, education, advocacy and communication resources to assist you on your path to Internal Medicine.
Current News:
New! Dr's Dilemma Competition
The 2022 Spring Dr's Dilemma Competition will take place on Friday, May 27, 2022:

NYACP Resident and Medical Student Forum
Desmond Hotel
660 Albany Shaker Road
Albany, NY
Dr's Dilemma Registration Form
---
Abstract Competitions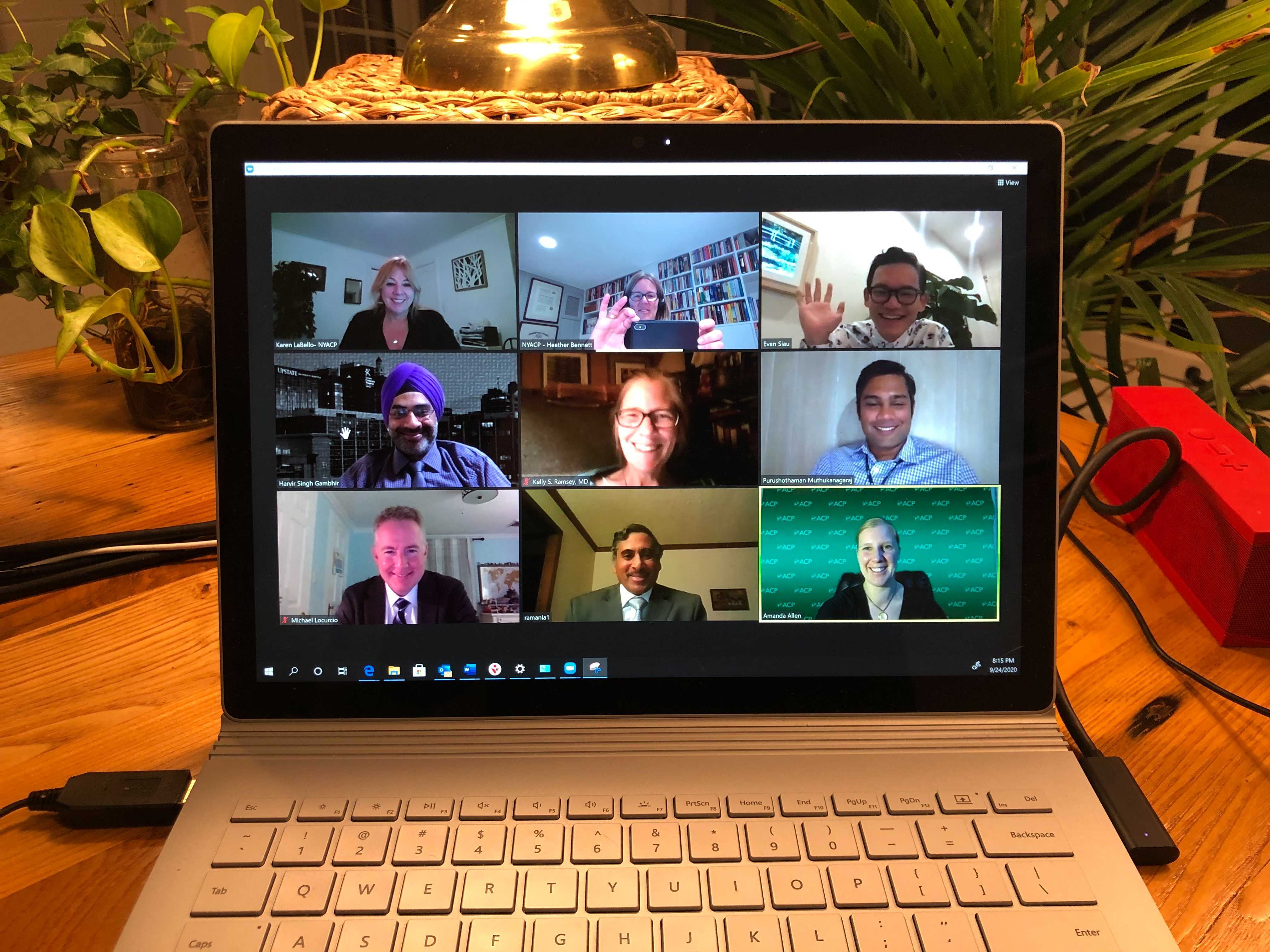 NYACP sponsors local abstract competitions that offer you an opportunity to compete with your peers from across New York State. You have the chance to collaborate with your program director, discuss your research or clinical experience and formally write an abstract for professional review. You can also include your submission on your CV as scholarly activity.
NYACP E-Poster Fall 2021 Competition: Congratulations to our E- Poster Presenter Winners!
Resident and Fellow Clinical Vignette

1st
Tashina Andrade, MD - New York Presbyterian Brooklyn Methodist Hospital
2nd (tie)
Batool Hosain - New York Presbyterian Brooklyn Methodist Hospital
Minisha Lohani, DO - Stony Brook University Hospital
3rd
Donna Zarandi, MD - NewYork-Presbyterian Brooklyn Methodist Hospital
Resident and Fellow Research


1st
Megan Buckley, DO - Lenox Hill Hospital

2nd
Rezwan Munshi, MD - Nassau University Medical Center


3rd
Christopher Showers, MD - New York Presbyterian Queens
Resident and Fellow, Medical Student Quality, Patient Safety and Advocacy
1st
Marcelle Pignanelli - Flushing Hospital Medical Center
2nd
Jacquelyn Jordan, MD - Jacobs School of Medicine and Biomedical Sciences, SUNY at Buffalo
---
2019-20 Dr's Dilemma Competition Winner - University at Rochester-Strong Memorial Hospital
Congratulations to University at Rochester-Strong Memorial Hospital for winning first place in the 2020 NYACP Dr's Dilemma Competition!
Brendan Robinson
Tyler Stephen
Conrad Gleber
---
RECORDED WEBINARS
NYACP is now offering on-demand viewing for previously recorded webinars. These recordings/power points are made available to you as a member benefit for review at your convenience.
Webinars from the current year are listed below. Additional webinars are available on NYACP's Recorded Programs page.
---
Resident/Fellow Member Opportunities
NYACP Resident Committee
If you are interested in participating on the NYACP Resident Committee, please contact Karen Tucker LaBello at klabello@nyacp.org
---
Additional Resources
Career Counseling
Applying for a License in New York State
---
Career Link
Are you a resident beginning your job search? Check out the new NYACP Career Link Job Posting page! Complimentary Posting for Residents and Fellows!
This job placement service is being offered for FREE to Resident/Fellow members for one month. If you are interested in a position in New York, and you would like to discreetly post your information for recruiters and institutions to see, then this is the place for you! It's easy to place an ad, and the only information that would be included on the NYACP website is your interest, location and position. We would handle the rest behind the scenes.
Career Link Posting Example:
For Recruiters and Institutions:
For additional information on any candidate, please contact Karen LaBello at klabello@nyacp.org and make sure to mention which candidate number you are interested in.
---
Home
Last updated 10.12.21