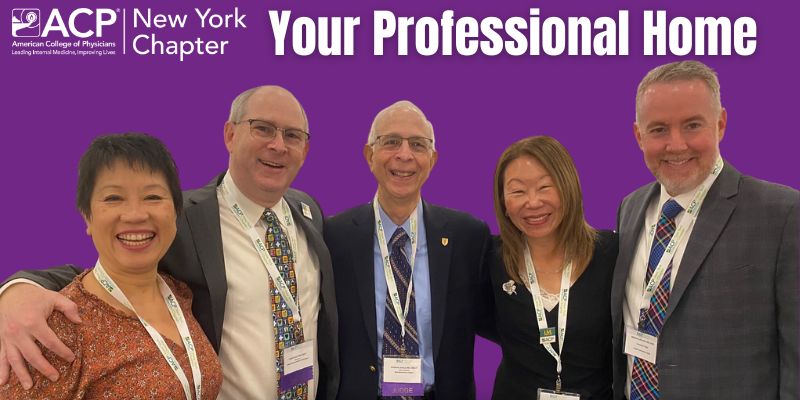 ACP supports a national community of over 154,000 members. Membership includes free and discounted resources for continuing education, fresh approaches in clinical practice, professional growth, personal growth and more! Members who live or work in New York also enjoy access to New York Chapter membership and the an opportunity to expand community networks, learn from local experts, develop leadership experience, advocate at the state level, and connect with like-minded professionals.


Louis Morledge, MD, FACP
The Value of NYACP Membership
Education and Resources
NYACP Annual Scientific Meeting
Board Review Question of the Week
Virtual events
Practice Management Tools
Recorded and live Webinars
Podcasts
Professional Development
Leadership pathways
Speaking opportunities
Community
Local District events
Committees and Task Forces
10,000 physicians members across New York State
Advocacy
Updates on NY State regulatory and legislative issues
Group advocacy through Calls to Action
Opportunities to provide feedback on policy through resolutions
How to Get Involved

CV Building and Leadership Development
Join a Committee or Task Force*
Event Faculty*
Content creation/review*
* Submit a Member Interest form for these activities.
Advocacy
Respond to Calls to Action
Join the Health and Public Policy Committee
Submit a Resolution
---
Home
Last Updated 9.12.23