NYACP Steven Walerstein, MD, MACP Advocacy Internship
The Residency Advocacy Internship is a four week internship designed to give Residents hands-on experience in advocacy activities with a medical professional organization. Learn how to monitor legislation, analyze governmental policy relevant to public health as well as communicate with elected State appointed leaders. The elective is offered from January through June. Interested in public policy? Email us today!

Please note that we give preference to residents going into general or subspecialty internal medicine.
The Chapter is honoring the memory of Steven Walerstein, MD, MACP, former Governor and leader of NYACP who passed in 2018, by changing the very popular and educational Advocacy Internship to the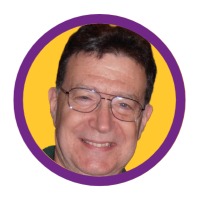 "Steven Walerstein, MD, MACP, Advocacy Internship."
This internship, which began almost 18 years ago, allows between 4 and 6 medical students and residents to spend a month rotating in Albany with our Executive Director researching policy, reviewing proposed legislation, meeting with regulators and legislators and understanding how to best represent patient interests as healthcare policy is formulated. To date we have had 56 students and residents rotate through this program, with 3 more scheduled for 2023. With Steve's passion for education and advocacy and his years of mentoring students and residents, our Executive Committee felt this would be an appropriate tribute.
All who knew Steve will remember his tireless efforts on behalf of our profession and his passion for medicine and teaching. We appreciate your contributions to the Chapter to allow Steve's spirit to live on.
Meet the 2023 Advocacy Interns!
2022 Advocacy Interns share their experiences on the NYACP Physician Spotlight Podcast.

Winnie Chu, DO
Geriatric Fellow
North Shore University Hospital & Long Island Jewish Medical Center

Shane Solger, MD
PGY 3
Emergency Medicine/Internal Medicine
Kings County/SUNY Downstate, Brooklyn, NY

Nisha Khubchandani
MS4
Albany Medical College

Vincent Huang, MD
PGY 2
Northwell Health

Bailey Perry, MD
PGY 2
Icahn School of Medicine at Mount Sinai- Mount Sinai Morningside/West, New York, NY

Debbie Fermin, MD
PGY 2
Icahn School of Medicine at Mount Sinai- Mount Sinai Morningside/West, New York, NY

Catherine Meyer
MS4
Albany Medical College
---
NYACP Health Disparities Fellow Program
Program Description:
The NYACP Health Disparities Fellow Program is, first and foremost, an educational program designed to introduce graduate students to the various ways in which state health policy issues impact the practice of medicine and, by extension, health disparities for New York patients. Fellows will be introduced to policy issues identified by the American College of Physicians and NYACP through online resources, participation in meetings, attendance at events and other immersion opportunities.
Health Disparities Fellow Program
Meet the 2023 Health Disparities Fellows!

Jazmin High
Center for Elimination of Minority Health Disparities at SUNY Albany

Radhika Prasad
Center for Elimination of Minority Health Disparities at SUNY Albany