DESCRIPTION
The New York Chapter of the American College of Physicians (NYACP) is a membership organization dedicated to advancing the specialty of Internal Medicine in New York State through education, advocacy and quality improvement. With offices in Albany, volunteer physician leaders across the State, a dedicated full-time staff, effective communications and local, regional and state-wide meetings, the New York Chapter is structured to respond to members as quickly and efficiently as possible. We are New York State's largest medical specialty organization representing over 12,000 internal medicine physicians.
The American College of Physicians (ACP) is the largest national medical-specialty organization and second-largest physician group in the United States. Its membership of 154,000 includes internal medicine physicians, internal medicine subspecialists, and medical students, residents, and fellows.
Review our Corporate Structure here.
OUR MISSION
NYACP is dedicated to advancing the specialty of Internal Medicine and improving patient care in New York State through education, advocacy and quality improvement.
GOALS
To

advocate

responsible positions on individual health and on public policy relating to health care for the benefit of the public, our patients, the medical profession and our members;
To serve the professionals needs of the membership, support healthy lives and improve the practice environment for physicians, and advance internal medicine as a career

;

To promote and conduct research to enhance the quality of practice, the

education and continuing education of internists

,

and the attractiveness of internal medicine to physicians and to the public;
To recognize

excellence and distinguished contributions to internal medicine; and
NYACP'S DIVERSITY POLICY
NYACP respects and values the opportunity to include a wide range of viewpoints and perspectives in the work of the Chapter.
Therefore, NYACP welcomes members regardless of their race, ethnicity, national origin, gender, religion, age, sexual orientation, gender identity or expression, marital status, socioeconomic status, nationality, physical or mental ability, appearance, practice location, and professional activity.
NYACP recognizes diversity, equity, and inclusion as essential to the pursuit of our mission. The Chapter will actively work to achieve these objectives through member recruitment, engagement and recognition; sponsorship and mentorship; leadership development; volunteerism; and training in cultural competency.
---
NATIONAL RECOGNITION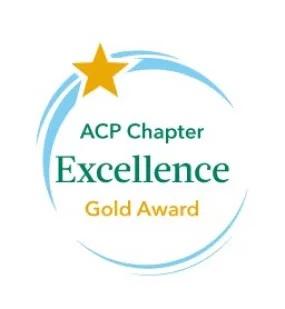 2023 John Tooker Evergreen Award Winning Programs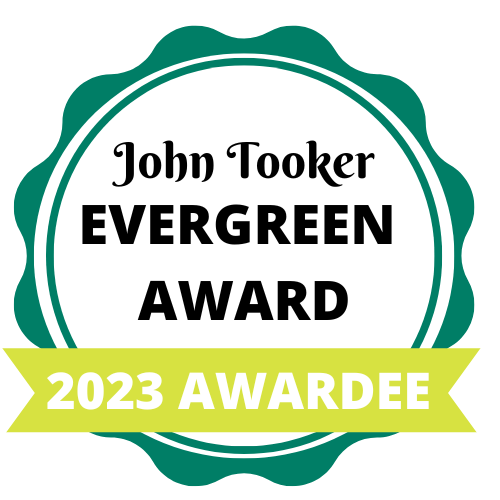 Leadership Academy
In lieu of a Leadership Meeting during the COVID-19 Pandemic, the NYACP Leadership Academy evolved as a new and unique offering to provide a structured introduction to leadership series. The series was created to include 6 online sessions via Zoom with various engaging formats including panel discussions, break-out room conversations, role playing, read-back exercises, polls, and other interactive engagement. Each session featured nationally known and often recognized faculty. Academy participants were also invited to attend NYACP's 2022 Leadership Meeting where their commitment to developing their leadership skills could be further pursued and demonstrated through interactive educational programming, leadership specific activities, and by through planned networking opportunities.
Health Disparities Fellowship Program
The NY Chapter ACP invites Presidential Fellows from the NY State University at Albany's Center for the Elimination of Minority Health Disparities (CEMHD) to work with the Chapter for an academic semester as a NYACP Health Disparity Fellow. The alignment between CEMHD's work to support scholars dedicated to addressing problems leading to health disparities, and NYACP's goals of improving medical care for historically marginalized populations, led to the formation of this program. CEMHD Presidential Fellows are scholars working on doctoral programs across SUNY graduate programs, including public health, sociology, education, anthropology, biology, and others. The energy that they share with NYACP when they work with us injects a unique and insightful perspective into NYACP's activities relative to health disparities.
---



Home




Last Updated 5.4.23