NYACP represents over 2,000 medical students in New York. Together, we can help you define the right career path, participate in educational and CV building activities, connect with mentors and peers, learn the advocacy process and keep you up to date with social media and communications. Use this page to access resources that will guide you from MS1 through the Match!
Student Membership is FREE!

---
NYACP Medical Students Create COVID Resources for Physicians and Patients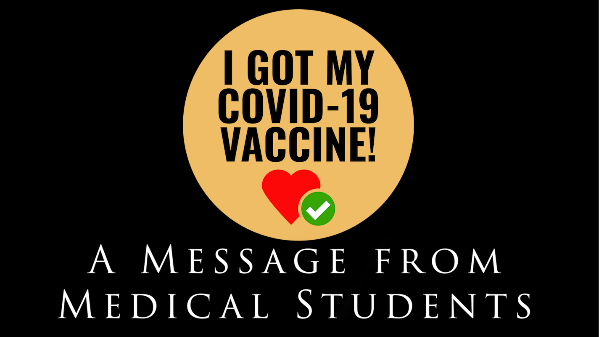 NYACP District President, Aaron Glatt, MD, MACP, MD, MACP, FIDSA, FSHEA emphasizes that "we need more young people advocating vaccinations." The members of the medical student committee understand the importance of using their voices and decided to act by encouraging the public to choose the COVID vaccine. A team of students created a group of videos in multiple languages for you to share on social media, include in your newsletters, embed on your website, and play in waiting rooms. Mini 5-minute podcasts that answer questions on the topics of masks, vaccines, testing and COVID in children are available for you to listen and share.
Available on Vimeo and YouTube to download, embed and share.
COVID Topic Podcasts
Available to listen, download, embed and share on multiple platforms.
Guest: Aaron Glatt, MD, MACP, FIDSA, FSHEA, Chair, Dept. of Medicine, Chief, Infectious Diseases and Hospital Epidemiologist at Mount Sinai South Nassau
Host: Hudson Lee, MS2, Weill Cornell Medical College
---
Meet NYACP's 2021/22 Medical Student Council/Board Representatives
A Medical Student Council/Board Representative is appointed every April, attends 3 Council/Board meetings, is a leader of the medical student committee and, most importantly, contributes with voice and the medical student perspective. Click here to learn more about the role.
Michelle Toker
Albert Einstein '23
Michelle is a third-year medical student at Albert Einstein College of Medicine, Class of 2023. She graduated from State University of New York at Binghamton in 2019 with a BS in Integrative Neuroscience and a minor in Health and Wellness. Michelle has served as the President of the Internal Medicine Interest Group and the American Medical Women's Association...click to read more
Kanan Shah
NYU Grossman '22
Kanan completed her undergraduate education at Yale, where she focused largely on public health. She is currently a MS2 in the 3-year MD pathway for internal medicine at NYU and is set to begin residency July 2022. She hopes to pursue an academic career in cardiology or hematology/oncology...click to read more
NYACP Abstract Competitions
NYACP sponsors local abstract competitions in the fall and spring that offer medical students an opportunity to compete with peers from across New York State. Collaborate with your program director, discuss research or clinical experiences and formally write an abstract for professional review. Add your submission to your CV as a scholarly activity!
Winners from each division recieve an expense paid trip to the present their poster at the ACP National IM Meeting!
Congratulations to our fall 2021 E- Poster Presenter Winners!
NYACP's ePoster Competition: September 23rd and 30th, 2021
Medical Student Clinical Vignette
1st
Caroline Weiss - Albany Medical College
2nd (tie)
Leana Wang - NYIT College of Osteopathic Medicine
Raj Patel - Lincoln Medical Center
3rd
Edsel Embry - Nassau University Medical Center
Medical Student Research

1st
Roshni Kalkur - Albany Medical College
2nd
Lynna Zhong - SUNY Downstate Medical Center

3rd
Jordan Mendelson - NYU Langone Hospital (Long Island)
Resident and Fellow, Medical Student Quality, Patient Safety and Advocacy
1st
Marcelle Pignanelli - Flushing Hospital Medical Center
2nd
Jacquelyn Jordan, MD - Jacobs School of Medicine and Biomedical Sciences, SUNY at Buffalo
ACP Resources
---
Home



Last Updated 8.17.21