NYACP represents over 2,000 medical students in New York. Together, we can help you define the right career path, participate in educational and CV building activities, connect with mentors and peers, learn the advocacy process and keep you up to date with social media and communications. Use this page to access resources that will guide you from MS1 through the Match!
Student Membership is FREE!

---
Meet NYACP's 2022/23 Medical Student Council/Board Representative
A Medical Student Council/Board Representative is appointed every April, attends 3 Council/Board meetings, is a leader of the medical student committee and, most importantly, contributes with voice and the medical student perspective. Click here to learn more about the role.

Anusha Agarwal
Albany Medical College '23
Anusha Agarwal is a fourth-year medical student at Albany Medical College. She is in the 7-year accelerated BS/MD Physician-Scientist Program, through which she graduated summa cum laude from Rensselaer Polytechnic Institute.
She pursued her interests in Medical Education by serving on the Curriculum Review Committee for the past three years to enhance the academic experience of incoming medical students. She also helped pioneer one of the first telemedicine research projects at Albany Med aimed to enhance virtual care services for patients and clinicians during the COVID-19 pandemic. Anusha and the telemedicine team presented their work at the National ACP conference in 2021, where they won the e-poster competition. Combining her passion for medical education and quality improvement, Anusha now serves on the Integrating Learners workgroup of the Telemedicine Committee at Albany Med, through which she is collaborating with Faculty to develop curriculum for Medical Students and Residents for telemedicine training.
NYACP Medical Student Committee Members 2022/23
Albany Medical College
Anusha Agarwal
Sarah Theiner
Albert Einstein College of Medicine
Michelle Toker
Minh Tao Vo
Columbia University Vagelos College of Physicians and Surgeons
Cole Khamnei
Varun Sudunagunta
CUNY School of Medicine
Yaathika Challapalli
Rachelle Monteau
Ichan School of Medicine at Mt. Sinai
Suvruta Iruvanti
Vladislav Izda
Jacobs School of Medicine and Biomedical Sciences
Jiho Sohn
NYIT College of Osteopathic Medicine
Jyoti Bhattarai
Madiha Kahn
New York Medical College
Joshua Hsu
NYU Grossman School of Medicine
Christopher Nmai
NYU Long Island School of Medicine
Santiago Luis
Renaissance School of Medicine at Stony Brook University
Alan Abboud
Samuel Soff
SUNY Downstate Health Sciences University
Salvatore Volpe
Aniqa Shah
SUNY Upstate Medical University
Catherine Spivak
Kiersten Kennedy
Rohan Gupta
Touro College of Osteopathic Medicine
Julio Palomera
University of Rochester School of Medicine and Dentistry
Davy Ran
Syd Park
Weill Cornell Medical School
Tahj Blow
Zucker School of Medicine
Kristen John
Samantha Donovan
Bhakti Patel
NYACP Abstract Competitions
NYACP sponsors local abstract competitions in the fall and spring that offer medical students an opportunity to compete with peers from across New York State. Collaborate with your program director, discuss research or clinical experiences and formally write an abstract for professional review. (How to Prepare GREAT Abstract and Poster Presentations) Add your submission to your CV as a scholarly activity!
Winners from each division receive an expense paid trip to the present their poster at the ACP National IM Meeting!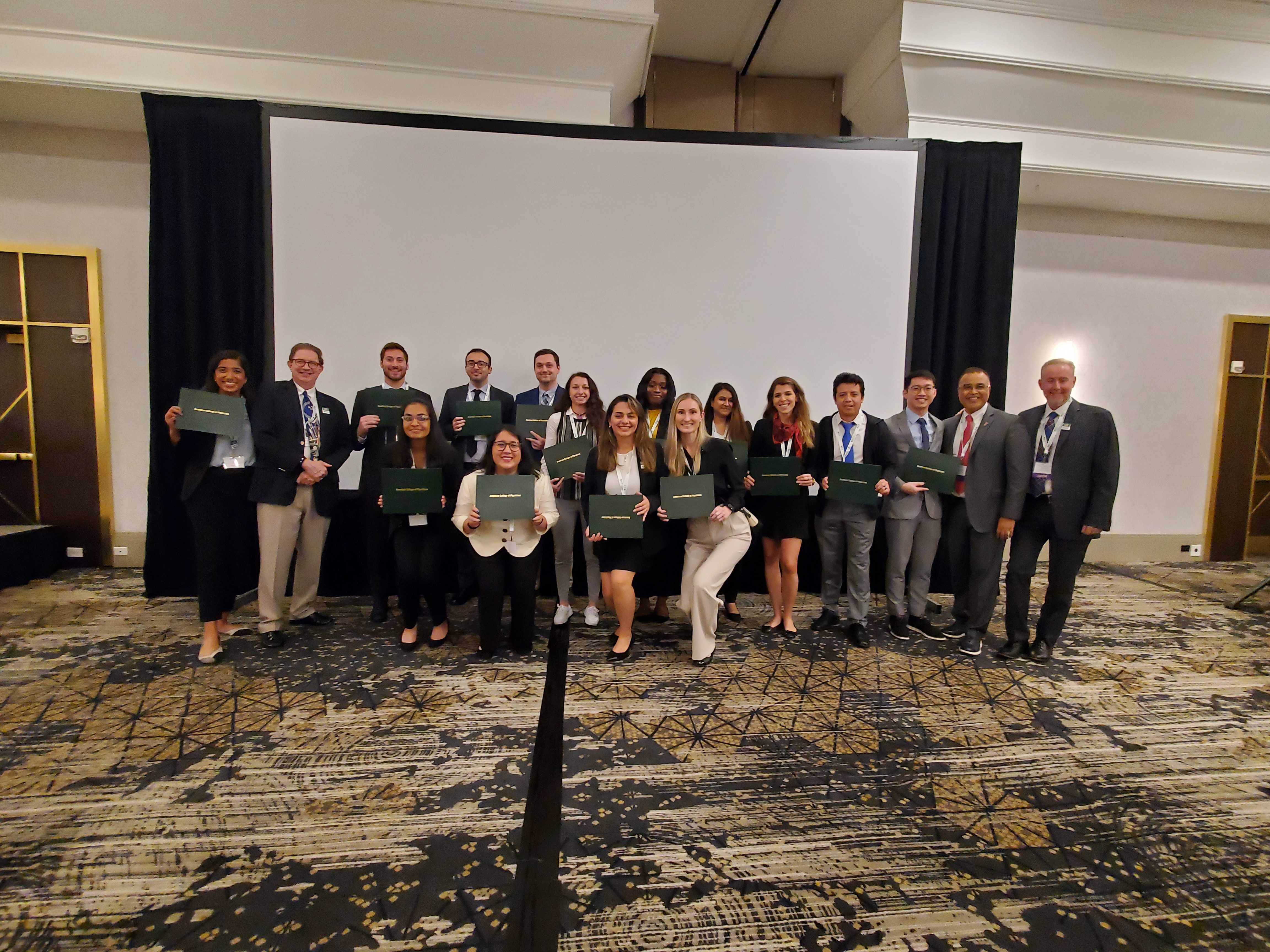 Congratulations to our Fall 2022 Poster Presenter Winners!
NYACP Annual Scientific Meeting - November 5, 2022
Tarrytown, NY
Fall 2022 Annual Meeting Poster Presenter Book
Spring 2022 Resident/Fellow and Medical Student Poster Book

Medical Student Clinical Vignette
1st
Adam Daniels & Shirley Huang - SUNY Downstate Health Science University
2nd
Francesca Norko - NYIT College of Osteopathic Medicine
3rd
Anna Fagbemi - CUNY School of Medicine
Medical Student Research
1st
Samuel Soff-Stony Brook University
2nd
Siddhartha Sahai & Megan Gupta-Albany Medical College
3rd
Daniel Kaufman-Touro College of Osteopathic Medicine
Resident and Fellow, Medical Student Quality, Patient Safety and Advocacy
1st
Priya Nair- Albany Medical College
2nd
Azucena Herrera, MD- Montefiore Medical Center-Wakefield
3rd
Mitchell Dittus, MD - Stony Brook University Hospital
ACP Resources
---
Home



Last Updated 7.11.22