NYACP/MedQuest Board Review Question of the Week
Check Your Answers for July!
If you are interested in receiving these questions weekly, join us as a member!
If you are a member in need of assistance locating the questions/answers, let us know!
July 7, 2020
Question Recap: A 52-year-old man presents to the emergency department with left leg pain. Upon physical examination, there is erythema, induration, and tenderness in his calf. His blood pressure is 110/60 mmHg and pulse is 77/min. Ultrasound of the leg is performed and shown below.
What is the most likely diagnosis?
Responses Received from Members (308 Total):

Correct Response is: B. Superficial Thrombophlebitis
Question Explanation: The correct answer is superficial thrombophlebitis. The ultrasound shows vein thrombosis, which in combination with the tenderness, erythema around the vein, and induration makes superficial thrombophlebitis the most likely diagnosis. Treat with anticoagulants. Superficial phlebitis can clinically present similar to superficial thrombophlebitis, but the ultrasound will not show thrombosis. Treatment is supportive aimed at minimizing symptoms. Phlegmasia alba presents with edema, pain, and blanching, none of which are present in this patient. Similarly, phlegmasia cerulea presents similar to phlegmasia alba, but venous gangrene will also be present. Thrombolytics are used to treat both conditions. Chronic venous stasis is commonly seen in patients with varicose veins that typically presents with pruritus. Treatment is with compression stocking, high potency topical steroids, and anti-platelets
---
June 30, 2020
Question Recap: How valuable have the weekly questions been in testing your knowledge? (1 - Not at all, 5 - Extremely)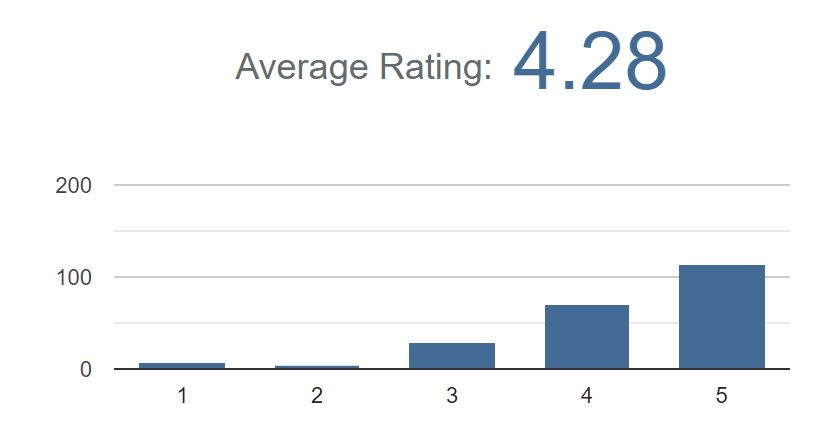 ---
June 23, 2020
Question Recap: A 67-year-old woman presents to the clinic with right shoulder pain and generalized weakness. The symptoms started a few months ago and have progressively worsened. She was diagnosed with hormone receptor positive breast cancer last year and was treated with chemotherapy and mastectomy. She does not smoke or drink. Her medical history is significant for hepatitis C virus (HCV) genotype 1 infection. Laboratory results include calcium 10.5 mg/dL, alkaline phosphatase 250 U/L, GGT 10 U/L, and GFR 30 mL/min, hepatitis HCV antibody positive, HCV viral load 1,650,000 copies/mL. Which of the following should be prescribed?
Responses Received from Members (357 Total):

Correct Response is: C. Denosumab
Question Explanation: The correct answer is denosumab. The most likely diagnosis in this case is metastatic bone cancer. Among patients with metastatic bone cancer, osteoclastic inhibiting agents such as denosumab decrease the risk of fracture and spinal cord compression. Denosumab is a monoclonal antibody that binds to the receptor activator of nuclear factor ligand (RANKL) and prevents its interaction with RANK, which is a crucial step in osteoclastic activity. Denosumab is used to treat metastatic bone cancer, aromatase inhibitor associated osteoporosis, and the hypercalcemia of malignancy. Denosumab is contraindicated in patients with hypocalcemia. Denosumab is teratogenic and associated with dermatologic toxicity (cellulitis, dermatitis, and eczema). Alendronate is an oral bisphosphonate and zoledronic acid is a parenteral bisphosphonate. This class of medications are used for both prevention and treatment of osteoporosis. However, only the parenteral drugs are used for metastatic bone cancer. Nevertheless, bisphosphonates are contraindicated in renal failure. Denosumab can be used in patients with renal failure. Calcitonin is used to treat hypercalcemia, Paget's disease, and postmenopausal osteoporosis, but not metastatic bone cancer. Romosozumab is a monoclonal antibody against sclerostin, a crucial protein for osteoclastic activity. It used to treat postmenopausal osteoporosis but has no role in the management of metastatic bone cancer. While her HCV infection is unlikely to be a contributing factor to the bone metastasis, she should receive curative treatment with direct acting antivirals to decrease liver related mortality. The elevated alkaline phosphatase is most likely from the metastatic cancer because if the alkaline phosphatase was related to liver disease, the GGT will also be elevated (it is within normal range in this case).
________________________________________________________________
Eliminate surprises on test day. MedQuest's mission is to help you relax on test day by providing resources t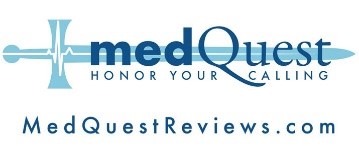 hat prepare you to pass the boards and practice exceptional quality medicine to improve your patients' lives. Nobody likes surprises on test day. Trust MedQuest to prepare you for the ABIM exam with live and on-demand courses and question banks.