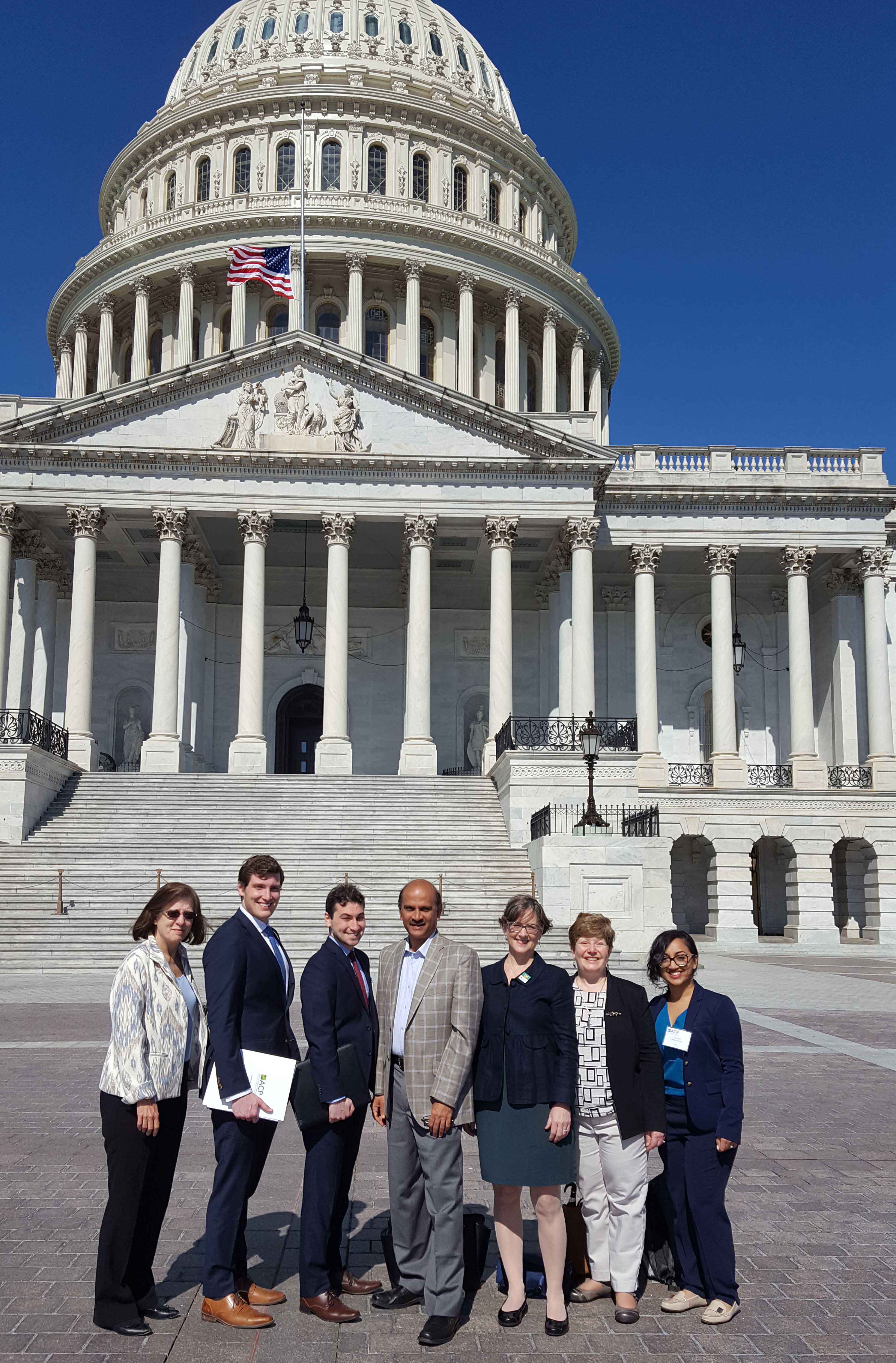 ACP's Leadership Day was held in Washington, DC on May 14-15, 2019. Leslie Algase, MD, FACP, Rasan Cherala, MD, Douglas Delong, MD, FACP, Linda Efferen, MD, MACP, Brendan Heeb, MD, Susan Lane, MD, FACP, Parag Mehta, MD, FACP Joseph Mizrahi, MD, and Zeel Shah, along with Chapter staff Heather Bennett, JD, PhD, and Loretta Ponesse, CAE represented NYACP at the event. The delegation visited with federal representatives and staff in the offices of Senators Charles Schumer and Kirsten Gillibrand and 6 of our elected officials in the House of Representatives. Although there are many issues of significant importance to ACP members, discussion focused on:
Funding Federal Workforce, Medical and Health Services Research and Public Health Initiatives
The High Cost of Prescription Drugs
Reduce Unnecessary Administrative Tasks on Physicians and Patients
Medical Education Training and Debt
NY Chapter will continue to keep members informed of these and other issues in future editions of YCIA.