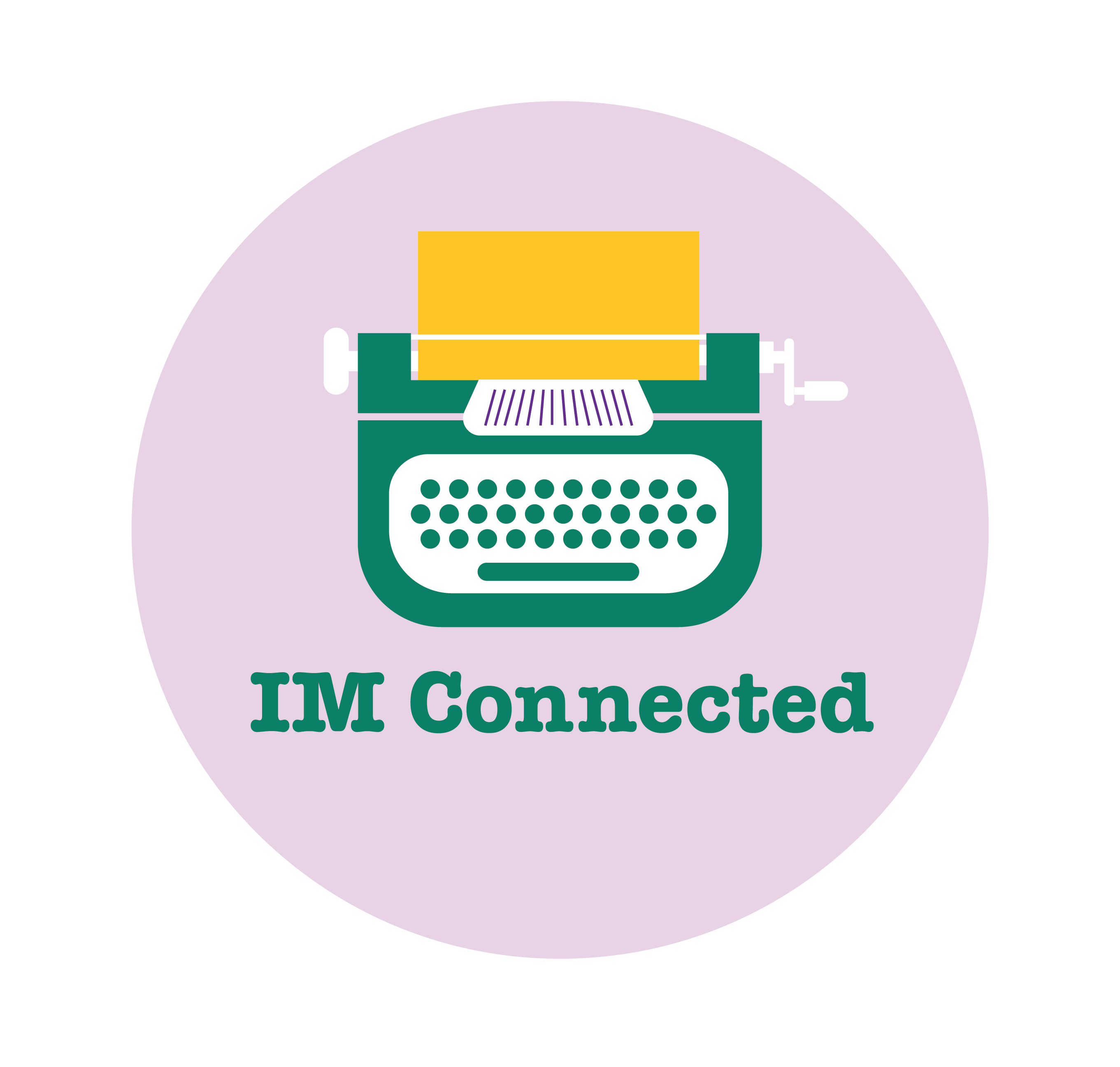 september 16, 2021
---
President's Message: Dr. Parag Mehta
Engage in Grassroot Advocacy by ACP : Advocate for Internal Medicine AIMn

The Advocates for Internal Medicine Network (AIMn) is a program for ACP members interested in participating in federal advocacy. It is designed to help members engage with their federal lawmakers on policy issues important to ACP and internal medicine, using a platform that is user-friendly. As key issues approach the decision-making stage on Capitol Hill, the College emails or faxes legislative updates and alerts to AIMn members, who we call Advocates. Legislative alerts include all of the necessary information (including sample messages that can be easily personalized) to make informative contacts with members of Congress, and ACP staff is always available to provide support and answer legislative question. Enroll now and help advocate for internal medicine.

Advocates receive a periodic newsletter, The Capitol Key, which provides updates on important legislative issues. Additional information on key issues is available on the ACP Web site.
For more information on ACP's Advocates for Internal Medicine Network, please contact Shuan Tomlinson, State Health Policy and Grassroots, at stomlinson@acponline.org ; (800) 338-2746, ext. 4547; or (202) 261-4547.
9/11 and inspiring story of Delta 15 Trust Fund: A thoughtful gift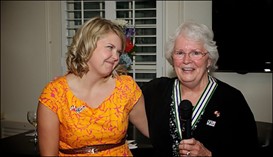 Twenty years ago, I was at work on the sixth floor of my hospital with a bright, clear blue sky and clear view of the world trade center with my colleagues watching the two towers burning. Many of us know someone who perished on that day. We know that many first responders died, and many still suffer from exposure to toxic smoke. Today I want to share an inspiring story that I received from my friend William R. Latreille.

Delta 15 flight was flying from Germany to Atlanta when the captain received a message to land at the nearest airport. The flight landed at Gander. Gander, a town of about 10,000 people (and 550 hotel rooms) in Newfoundland, took care of 6,579 stranded passengers and crew members with the utmost kindness, human connection, and compassion. They provided medical care and supplies, making everyone comfortable. Passengers initially were locked in planes for many hours and later we're allowed to go to a small town called Lewisporte
The Gander Flight 15 college scholarship fund was established for high school students in Lewisporte, Newfoundland, by passengers, crew members, and friends of Delta Flight 15 for their care and kindness. These passengers stayed there for three days and built a tight bond with the people of the town. When they returned to the flight, one of the passengers asked the crew to use the announcement system. It was unusual, but after listening to what she had to say, permission was granted. Brooks-jones told the fellow passengers that they could create a fund to support the townspeople. They received $20,000, and a generous donor matched the amount.

The Lewisporte Area Flight 15 Scholarship Fund — formally established and managed by the Columbus Foundation — has sent more than 100 Lewisporte Collegiate School students to college and trade schools and has donated more than $2 million. This remarkable story of kindness and human connection has been written about and covered on television all around the world and even spawned a very popular Broadway play, Come From Away.
When you believe in yourself, dreams can come true-US Tennis and Raducanu vs. Fernandez
From qualifier to the championship, Raducanu did not lose a single set. No one thought that either one of the teenagers would be in the finals. Both teenagers made history. Raducanu, in one of the interviews, mentioned that the work ethics and values her parents instilled helped her achieve her goals. She also said that she set high expectations and standards for herself, maximizing her potential.
History was expected to happen with Novak, the favorite to win and create history by winning his 21st grand slam, but Medvedev denied it. We had lot of fun watching world-class tennis.
1 in 500 Americans died due to COVID: What can we do as physicians?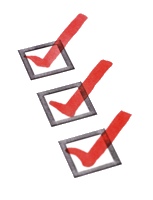 The COVID 19 crisis continues. The risk of dying from COVID-19 in the United States has now surpassed that of dying in a pedestrian, motorcycle or bicycle accident; drowning; choking to death on food, or dying in a fire.

Unvaccinated people account for more than 9 out of 10 recent COVID deaths, according to CDC data.Only 53% of Americans are fully vaccinated against COVID-19, while 63% have had at least one dose, the CDC says. The nation is reporting a 30% increase in average daily cases during the past month, while average daily deaths have nearly tripled, according to CDC. There is plenty of misinformation, debate, and political divide in our nation. Hospitals are full of COVID patients in many states. Most of them are unvaccinated. People are not taking vaccines, and getting sick in the name of freedom, misinformation, and mistrust in systems and science. It is unfortunate. In my view, we must prevent a vaccine-preventable death. One can argue that not taking the vaccine is knowingly putting themselves in danger of death.

We can educate the public that vaccines are safe and effective. NYSDOH asked me to invite all physicians to join in educating and addressing the disparity in information about vaccines. If you want to share your ideas, stories, or video, please send it to info@nyacp.org. Check out the PSA announcement (in many languages!) sponsored by our medical student committee.
I will also encourage you to express your support for a call for mandatory vaccination which more than 50 organizations support. There is an interesting turn with a temporary stay for religious exemption by the US District Court, Northern District of NY.
The path out of Pandemic: Six prong plan by the President:
Vaccinate unvaccinated
Protect Vaccinated
Keeping Schools safely open
Increase testing and requiring masking
Protecting our economic recovery
Improving care for those with COVID 19
FSMB: Spreading COVID-19 Vaccine Misinformation may put Medical License at Risk
"Physicians who generate and spread COVID-19 vaccine misinformation or disinformation are risking disciplinary action by state medical boards, including the suspension or revocation of their medical license. Due to their specialized knowledge and training, licensed physicians possess a high degree of public trust and therefore have a powerful platform in society, whether they recognize it or not. They also have an ethical and professional responsibility to practice medicine in the best interests of their patients and must share information that is factual, scientifically grounded and consensus-driven for the betterment of public health. Spreading inaccurate COVID-19 vaccine information contradicts that responsibility threatens to further erode public trust in the medical profession and puts all patients at risk."
Read Full Report Here

We Continue to Celebrate Women in Medicine Month - are you ready to apply for FACP?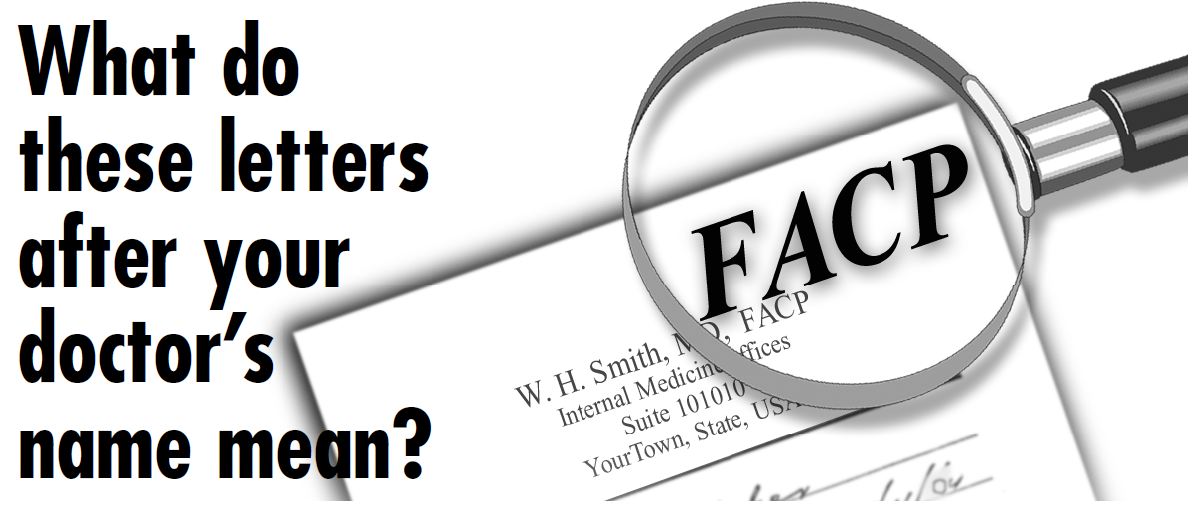 We appreciate all women physicians for their contribution and dedication. If you want to apply for advancement to Fellowship, FACP, please get in touch with drparagmenta@gmail or governors@nyacp.org.
Advancing your career: If you have been a member for three years and want to join an elite list of FACP, please get in touch with NYACP staff at info@nyacp and we will guide you.

We invite you to join us in celebrating our Chapter Award Winners on Thursday, October 7, 2021:
Chapter Excellence Awards:
Nanadini Anandu, MD, FACP Humanism in Medicine
Roberto Cerrud-Rodriguez, MD - Research
Peter Bhandari, MD - Education
Laureate Award Winners:
Susan Lee, MD, FACP
Harvir Gambhir, MD, FACP
Viren Kaul, MD, FACP
Awards Reception: Register here!

Celebrating September Holidays:
Yom Kippur
Ganesh Chaturthi
Micchami Dukkadam
National Hispanic-Latino Heritage Month


---
An Opportunity to Participate in ACP's QI Initiative to Increase Adult Influenza Immunization Rates, ACP's Call to Action: Improving Routine Vaccine Coverage in Adult Patients, Featured News and Resources on Covid 19, Influenza and more!

In this month's I Raise the Rates Newsletter (IRtR), you will find information on how to participate in I Raise the Rates quality improvement programs to increase influenza and adult immunization rates. In follow up to National Immunization Awareness Month in August, ACP created a video series highlighting the importance of promoting immunization to support COVID-19 recovery and in anticipation of the 2021/2022 flu season. In addition, you will find information on ACP's support of the National Adult and Influenza Immunization Summit's (NAIIS) Call to Action to improve routine vaccination coverage.
ACP's I Raise the Rates program, which is supported by funding from the CDC, Merck, and GSK, provides QI education and virtual coaching support from ACP Advance expert coaches to support increased adult immunization coverage.The New York Chapter is proud to partner with the American College of Physicians in supporting the I Raise the Rates Adult Immunization Program.
---
2021 Chapter Excellence Award-Gold Level Winner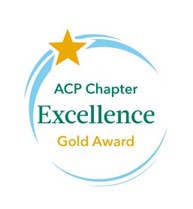 We are excited to announce that the NY Chapter is in receipt of the Gold Level of the 2021 Chapter Excellence Award! The award recognizes truly extraordinary chapters that surpass excellence in chapter management. We are in the company of 44 other outstanding chapters. In order to achieve the Gold Level of the Chapter Excellence Award, chapters must meet twenty-one Bronze criteria, seventeen Silver criteria and multiple Gold level activities.
Criteria include such activities as having a legislative action plan or agenda, holding a volunteerism/community service activity, holding multiple stand-alone meetings, having revenue sources outside of dues and meeting registration fees, implementing a strategic plan, implementing a formal recruitment and retention plan and measuring outcomes, conducting various activities for Medical Students, Residents and Early Career Physicians.
We would like to extend a special thanks to those chapter members who assisted us in all of these endeavors! For their hard work and dedication, we received this award.
We could not have achieved gold status without the dedication and commitment of our Chapter Leaders! You can find your leaders here:
NYACP Committees
NYACP Leadership
---
Enforcement of NY's COVID Vaccine Mandate for Healthcare Workers is Temporarily Halted Per Decision by US District Court Judge on September 14th
On August 26, 2021, the NYS Department of Health adopted a regulation requiring all hospital and nursing home staff in this state to have received their first dose of a COVID-19 vaccine on or before September 27, 2021. Exceptions to this requirement were only permitted for medical purposes. Following issuance of the regulation, seventeen healthcare workers employed by NY State came together to oppose the regulation stating that their religious beliefs prohibited them from receiving the COVID vaccination and, therefore, NY's rule violates their rights guaranteed by the US Constitution.
US District Judge Hurd granted plaintiffs a Temporary Restraining Order (TRO) prohibiting enforcement of NY's rule. New York State may appeal this determination. NYACP anticipates more developments in this case in the days and weeks ahead and will continue to provide members with updates. The full decision by the ID District Court can be read here.
---
UB Preventive Medicine Residency Program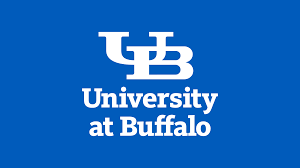 Program Director, Smita Bakhai, MD, MPH, FACP
An added Leadership Credential for Primary Care Resident Graduates
2 years Program ( MPH at No Cost and Clinical Preventive Medicine)
Trains Board Eligible Primary Care Physicians for Leadership Careers
Preventive Medicine Residency Highlights:
Primary Care Physicians completing this residency become Board Certified in Preventive Medicine, making them highly qualified for Leadership Roles to address population health and health system needs. The UB Program is fully accredited by the Accreditation Council of Graduate Medical Education for 8 slots to provide Post-Graduate Year 4 (PGY4) that leads to a Master of Public Health (MPH) degree and a PGY5 practicum within a series of population health management rotations in public health, health systems, health plans, and federally qualified health centers.
---
---