Announcing NYACP's Governor-Elect Candidates - Vote by November 13th
Meet the Candidates from NYACP's Upstate Region: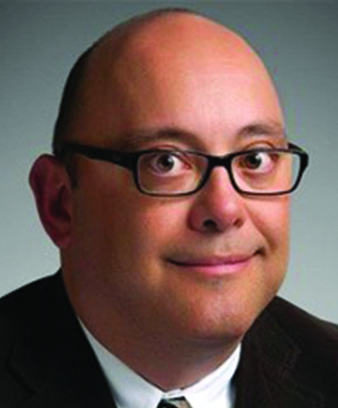 John D. Hall, MD, FACP

Biography and Candidate Statement



Amr A. Shady, MD, FACP
Biography and Candidate Statement

Meet the Candidates from NYACP's Brooklyn/Queens/Staten Island Region: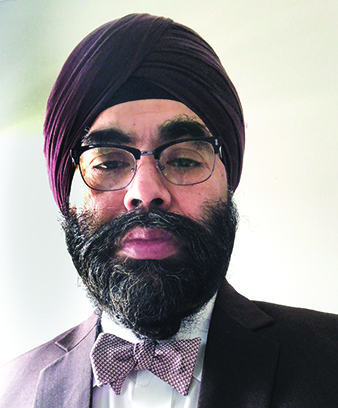 Inderpal S. Chhabra, MBBS, FACP
Biography and Candidate Statement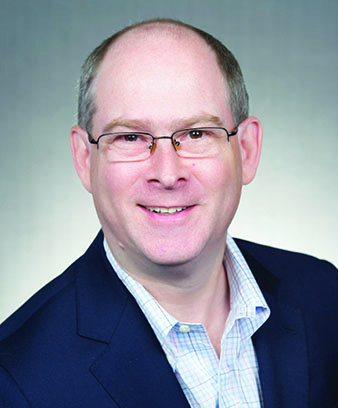 Todd L. Simon, MD, MSEd, FACP
Biography and Candidate Statement

The election is taking place between October 9 and November 13. Members can vote online or by mail-in ballot. The ballot will be mailed to you with your ACP Member Number and Election Passcode. These are required in
order to cast a vote.
For replacement ballots or election-related customer service, e-mail support@directvote.net or call 866-909-3549, Monday - Friday, 8:00 a.m. - 5:00 p.m. Central. For general election information, contact Julie Sinkoff (jsinkoff@acponline.org), Coordinator, BOG Relations, via email or telephone at 215-351-2699.
---
September 17, 2020
---
Have you registered yet?
NYACP Virtual Annual Scientific Meeting
Friday, October 9, 2020
8:00 am - 12:50 pm



Plenary Sessions offered:
Earn up to 12 MOC Points and 12AMA PRA Category 1 CME CreditsTM

8:00 am Welcome

8:15 am When We Do Harm, Medical Errors and Conditions
Danielle Ofri, MD, FACP

9:25 am ACP Update in Healthcare Policy- Robert Doherty, ACP

10:00 am 5 Things Physicians Need to Survive and Thrive in 2021-Marc Adler, MD, FACP

10:40 am Panel: SGLT-2 Inhibitor and Cardiovascular Risk in Diabetes
Moderator: Maria Carney, MD, FACP, Panelist: Naveed Masani, MD, FACP,
Cindy Bredefeld, MD, FACE & Nisha Jhalani, MD

11:50 am How to Avoid Medical Liability Lawsuits - Russell Corker, Esq. and Al Mercado, Esq.

12:50 pm Session Adjourns
NYACP Scientific Meeting Recorded Webinars


Registrants will receive access to the following recorded webinars on Oct. 9th:
Happiness and Living with Purpose -Parag Mehta, MD, FACP
Chemotherapy 101 - Marc Braunstein, MD
The Pharmacology of Aging: Polypharmacy and Role for Deprescribing - TS Dharmarajan, MD, MACP
10 Life Threatening Things in an Office EKG-Kerry Esquitin, MD, FACP
E- Cigarette and Vaping Discussions - Viren Kaul MD, FACP & Susan Urban, MD, FACP
Diabetes Management - Stanislaw Klek, MD
Point of Care Ultrasound - Ashutossh Naaraayan, MD
Obesity and Its Management- Connie Newman, MD, FACP
Out of Office Blood Pressure Monitoring and How it Impacts Patients -David Anstey, MD

Registration is only $50 per Member - Register Here!
---
ACP Supports National Physician Suicide Awareness Day September 17

ACP is an official supporter of the Council of Residency Directors in Emergency Medicine (CORD) effort to help spread awareness about the issue of physician suicide. CORD is leading a collaborative effort with ACP and other medical organizations to encourage grassroots activities around National Physician Suicide Awareness Day (NPSA) on September 17. This year's theme is One of Us in recognition that suicide can affect us, our friends, and colleagues. Follow the hashtag, #NPSAday on social media.

CORD's resources include a curriculum, podcasts, videos, and articles. CORD's Vision Zero statement calls on individuals, residency programs, health care organizations, and national groups to make a commitment to break down stigma, increase awareness, open the conversation, decrease the fear of consequences, recognize warning signs, and learn to approach colleagues who may be at risk.

Through ACP's Physician Well-being and Professional Fulfillment initiative, ACP continues to work to address the root causes that affect physician professional fulfillment and well-being and also features COVID-19 Well Being Resources.
---
NYACP Virtual Story Slam – Call for Member Stories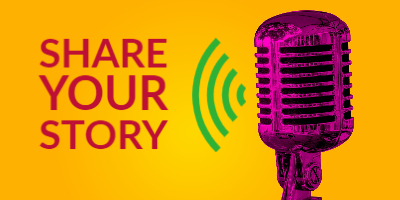 Topic: My Experience with Unconscious Bias in Healthcare

Length: 5 minutes
Submission Deadline: September 23, 2020

Submission Form: https://www.nyacp.org/i4a/forms/index.cfm?id=418
Story Slam Tips: http://thenocturnists.com/what-we-are-looking-for

The District Presidents in NYACP's Hudson Valley Region invite you to join them on October 28, 2020 to discuss areas of unconscious bias to create additional awareness and change to dispel implicit bias.

The event will open with a short Story Slam about experiencing the effects of Implicit Bias. We encourage you to share how you have experienced unconscious bias in healthcare, please submit your story by September 23, 2020. Those selected to tell their story will be notified by the Chapter prior to the event.

Click here to submit your story
Registration Information
There is no fee to attend this event. We kindly request that you register to attend before October 28, 2020.
---
SAFE VOTING IN 2020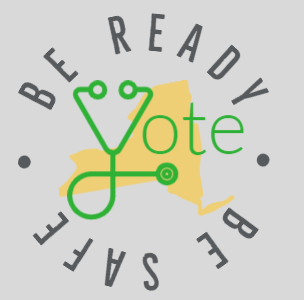 "The goal of the rollout is to get people engaged in normal activities...I have found over the years, especially in the elderly population, the ability to vote via absentee ballot made them feel better. They still were contributors to society."
- John Maese, MD, MACP, Volunteerism Task Force Chair

Q: What happens when one physician initiates a program to help his patients vote?
A: Thousands of colleagues join him to help their patients too.

The NYACP Volunteerism Task Force invites you to be part of a nationwide, non-partisan initiative to help patients register to vote and/or obtain an absentee ballot. Voting in New York just got easier thanks to quick action by NYS government leaders.

Dr. Alister Martin, a practicing physician at Massachusetts General Hospital, initiated a program to help his patients register to vote and, if needed, obtain absentee ballots. Dr. Martin's www.vot-ER.org program is available to all physicians free of charge. It provides a one-stop location for patients register and request an absentee ballot if they choose to not vote in person on election day.

Recent action by NY government leaders to aid voters in exercising their right to vote now makes it easier than ever for patients to make sure their voice is heard on election day. Specifically, New Yorkers can:
Request an absentee ballots from their local Board of Elections immediately
Request and obtain an absentee ballot due to risk or fear of illness including COVID-19

Have their vote counted as long as ballots are mailed on or before Election Day on November 3rd, or dropped off at the Board of Elections by Election Day
Here are some really simple (and quick!) things that you can do:
As providers it's our role to advocate for patients and this election cycle that means supporting safe and healthy participation in the November 2020 election. The NYACP Volunteerism Committee invites you to use VotER to empower patients to vote this Fall. VotER is a non-partisan and simple way to do so without interrupting patient care!
"I already have a tag and lanyard. I have helped patients register if they ask about voting. It's so easy too!" - Susan Lee, MD, FACP
---
Members in the News:

Maria Carney, MD penned this op-ed with her colleague, Humayun Chaudhry, MD in the New York Daily News: A Tale of Two Pandemics
---
IMPORTANT REMINDER: All NYS Prescribers Must Renew Mandated Training in Pain Management, Palliative Care and Addiction by October 1, 2020 – Visit the NYACP Website Today
The updated NYACP/BU 3-hour online pain course is available to all NYS licensed prescribers, and it fulfills NY mandated training in pain management, palliative care and addiction as required by NY Public Health Law Section 3309-A.

The 2-hour BU Scope of Pain course is free, and the 1-hour NY-Module ("Managing Pain and Opioid Use: An Educational Program on Compliance with New York State Prescribing Laws") is $20. The NYACP fee mitigation policy for ACP resident members remains in place, as previously circulated to all internal medicine program directors. 3 AMA PRA Category 1 Credit(s)™ / 3 ABIM MOC Points

Detailed information is contained on NYACP's website, or you can begin the course now. The Chapter is addressing questions and/or technical assistance matters by emailing info@nyacp.org.
---
Upcoming Events:

The 2020 NY State HIV Primary Care and Prevention Virtual Conference

September 25-26, 2020

Register and Details found here: rebrand.ly/NYSHIV2020

---
NYACP Awards Reception

Thursday, October 8, 2020
6:00 - 9:00 pm
Business Meeting • Laureate Awards • Poster Winners

NYACP 2020 "LIVE" VIRTUAL SCIENTIFIC MEETING
Virtual presentations in real-time - coupled with recorded breakout sessions to view at your convenience!

Friday, October 9, 2020
8:00 am - 1:00 pm
Information about NYACP's Annual Meeting can be found at www.NYACP.org/annual-scientific-meeting.
---
NYACP Co-Sponsored Event!
15th Annual Mid-Atlantic Hospital Medicine Symposium
Mastering the Care of the Hospitalized Patient
Friday, October 16, 2020
12:00 pm - 4:30 PM

Course Details and Registration
---
Virtual Webinar

Dietary and Lifestyle Strategies for Cardiovascular Risk Reduction
Friday, October 16, 2020
7:45am - 1:30pm
Jointly provided by NYU Grossman School of Medicine and the New York Chapter American College of Physicians
Event Details / Brochure / Registration
---
NYACP ABIM MOC Courses
Saturday, October 24, 2020
(virtual in real time)

8:30 - 10:30 am • 2020-21 Update in Internal Medicine
Tejas Patel, MD, FACP and Nicholas Berbari, MD, FACP

11:00 - 1:00 pm • 2020-21 Update in Hospital Medicine
Jitendra Barmecha, MD, MPH, FACP and Parag Metha, MD, FACP

Earn up to 20 CME credits and 20 MOC points!
Information and Registration Details: ABIM MOC Courses
---
Virtual Joint District Event

(Hosted by the Long Island Districts)
October 22, 2020
7:00 - 8:00 pm
The District Presidents in NYACP's Long Island Region invite you to join them for an hour of education, knowledge sharing and networking. There will be presentations on COVID-19 epidemiology, testing and clinical trials and time for discussion and networking with local colleagues!
What Practicing Clinicians Needs to Know About COVID-19 Epidemiology and Testing
Aaron Glatt , MD, FACP, FIDSA, FSHEA

Treatment of COVID 19 Infection: Where are we with clinical trials?
David Bernstein, MD, FAASLD, FACG, AGAF, FACP

Registration Information
There is no fee to attend this event. We kindly request that you register to attend before October 22, 2020.
---
Virtual Webinar
Advances in Cardiovascular Risk Reduction
December 3, 2020 • 7:45 AM-4:30 PM
Featuring a COVID-19 Presentation and Case Conference: Platelet expert and lead investigator, Dr. Jeffrey Berger, will share results from the Anticoagulation Strategies in COVID-19 clinical trial. Dr. Berger will present Challenging Cases in Antithrombotic Therapy, highlighting strategies to prevent clotting events in COVID-19 positive inpatients.

Jointly provided by NYU Grossman School of Medicine and the New York Chapter American College of Physicians and Offering 7.5 AMA PRA Category 1 Credits™

Registration and Conference Details