NYACP Newsletter: Your Chapter in Action (YCIA)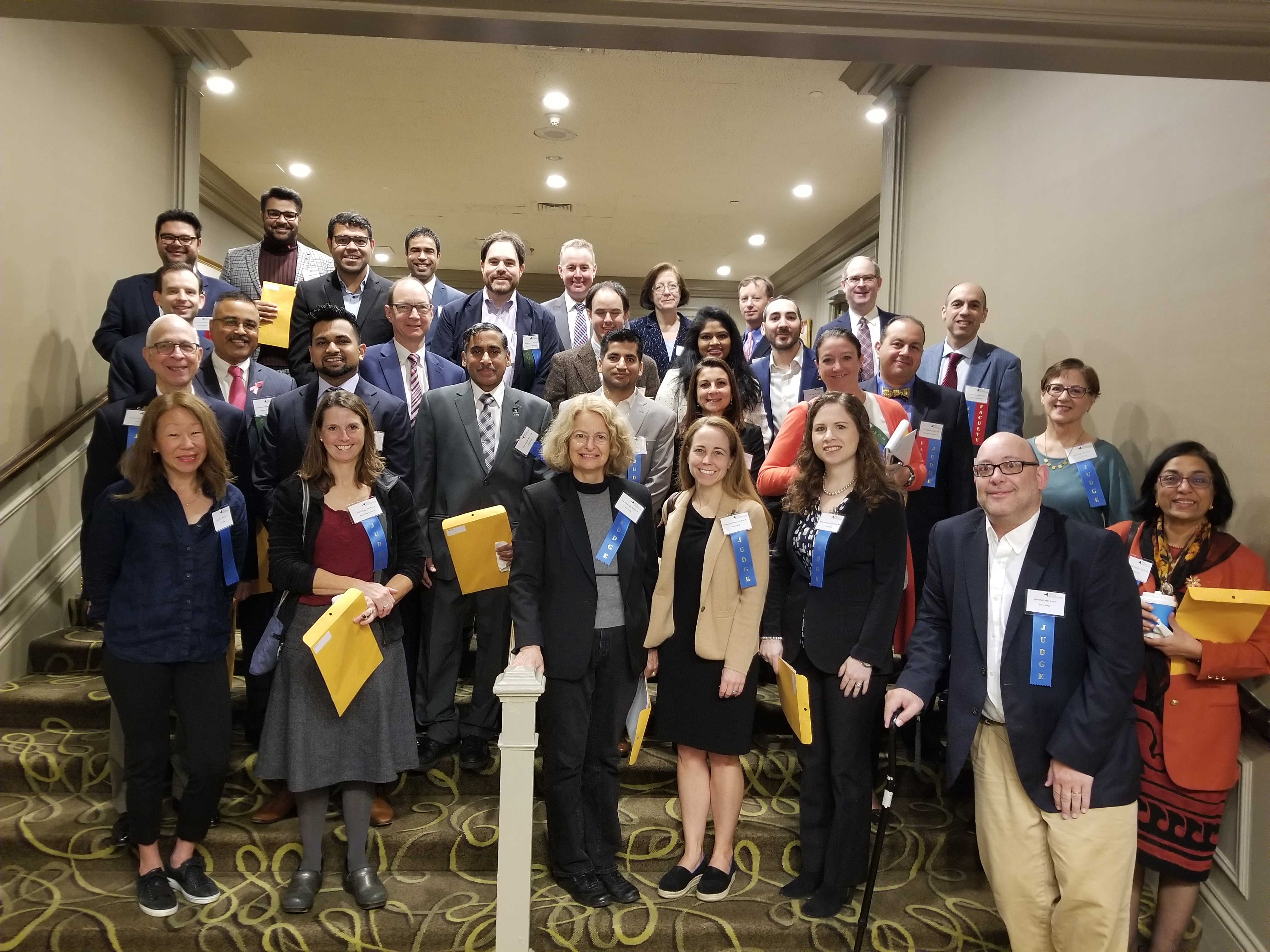 Were you seen at the 2019 NYACP Annual Scientific Meeting?
The NYACP Annual Meeting held on Saturday, October 12, 2019 was a huge success! Thank you to all of our members who came together to spend the day learning and networking. Members had an opportunity to engage in dialogue with one another on clinical topics, emerging technologies, and leadership development.

The meeting included a competitive resident and medical student poster competition (winners are announced below) with innovative research designs and clinical vignettes.

NYACP is especially grateful to Naveed Masani, MD, FACP, and members of the NYACP Education Committee, for developing an intellectually stimulating program. Your support for NYACP is what makes our chapter the medical home for New York's Internists. Thank you! NYACP Annual Meeting Facebook Album
---
NYACP Scientific Meeting
Congratulations to our Poster Presenter Winners!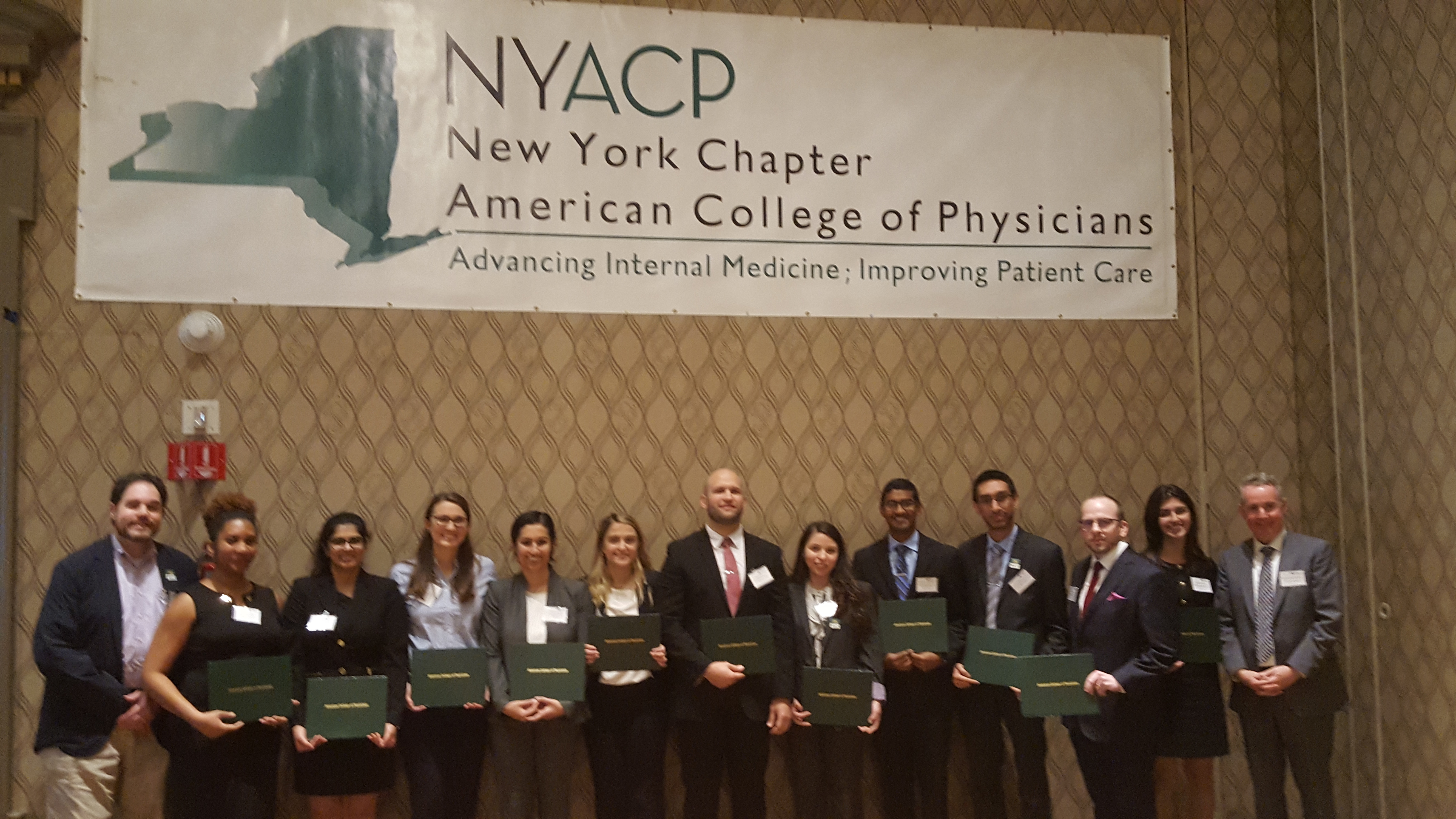 Resident and Fellow Clinical Vignette

1st Place: Tatyana Joab MD - Coney Island Hospital
2nd Place: Yu Zhoa, MD - Rochester Regional Health/Unity Hospital
3rd Place: Vani Mulkareddy, MY - Rochester General Hospital
3rd Place (tie): Elena Donald, MD - NYP Columbia University

Medical Student Clinical Vignette

1st Place: Alyxandra Soloway - Bronxcare Hospital
2nd Place: Adina Amin - Touro College of Osteopathic Medicine
3rd Place : Rovena Pjetergjokaka- Stony Brook Southampton Hospital

Resident and Fellow, Medical Student Research

1st Place: Medha Biswas - New York Medical College

Resident and Fellow, Medical Student Quality, Patient Safety and Advocacy

1st Place: Samantha Sattler Albany Medical College
2nd Place: Benjamin Bernier - Albany Medical College
3rd Place: Vamshek Srinivasan- Albany Medical College
---
NYACP Resident and Medical Student Forum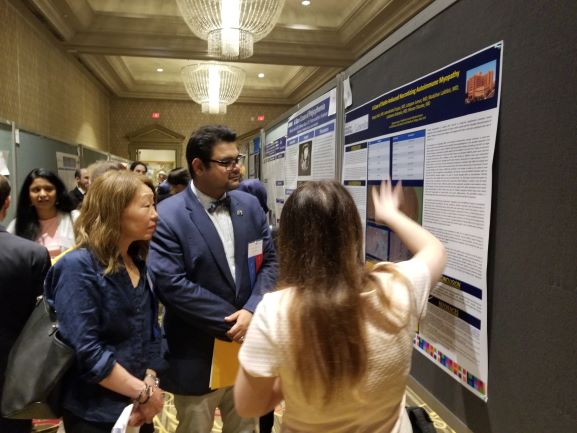 (Poster and Dr's Dilemma Competitions)
Saturday, February 29, 2020
Desmond Hotel
660 Albany Shaker Road
Albany, NY 12211

Call for abstracts is now open on the NYACP website!
Deadline to submit is Friday, December 13, 2019.
All details can be found here!

Dr's Dilemma Competition for Residents: All spots are full for the Dr's Dilemma competition. This year we have accepted 20 teams to compete. The winning team will receive funding to support travel to ACP's IM20 in Los Angeles to represent New York.
---
EHR's and the Pathway to Litigation – Medical Malpractice Cases and New (Informal) Rules of Engagement

Electronic health records are quickly establishing a new pathway for litigation in the field of medical malpractice, and physicians must be aware of the pitfalls that accompany EHR use. NYACP members received two discrete warnings about this in October. One was through the presentation "Avoiding Medical Liability Suits" by Russell Corker, Esq. (The Corker Law Firm) and Will Hassett, Esq. (Fager, Amsler, Keller and Schoppmann) at the NYACP Annual Meeting, which focused on the use of EHR in trials. The other is through the lead article in the MLMIC Fall 2019 Dateline Newsletter "The Risks of EHR Software Changes and Updates." Don't let the technical nature of the EHR discussions lull you into complacency. Physicians should know that EVERYTHING they do within an electronic medical record is discoverable… including when they access records (is it right after you were served notice of a pending lawsuit against you?), update records, delete records (including a record of WHAT was deleted and WHEN information was deleted – which will ALWAYS RAISE A RED FLAG), whether the 'clip and paste' function was used to complete records, etc…. Please take a moment to review the MLMIC article and reflect on how you address electronic health record documentation in your practice.
Medical Liability Mutual Insurance Company - New York Chapter of the American College of Physicians
The NYACP Proudly Endorses Medical Liability Mutual Insurance Company
---
The NYACP needs your input: Survey about PCMH and VBP's!

The Chapter is interested in feedback from physicians that have achieved recognition through the NYS PCMH program (there are over 2500 NCQA PCMH recognized providers in New York State) on the effectiveness of the NCQA's NYS PCMH Recognition program. Not interested in PCMH Recognition? You can also use this survey to tell us your concerns on the capability and sustainability of value-based payment.

Emails to all members went out on Sept. 16th from NYACP (in collaboration with the NYS Department of Health). If you have already completed the survey - Thank you! If you haven't, please take a moment and go to the following links.

Click here if you are a NYS PCMH Recognized provider
Click here if you are not a NYS PCMH recognized provider and want to provide input on VBP's

The survey will take approximately 5 minutes to complete.
---
Opioid and Substance Abuse Disorder Resources: NYACP Members can earn a $500 honorarium

The College has partnered with the American Academy of Addiction Psychiatry (AAAP) and a coalition of national professional organizations on two SAMHSA-funded initiatives, the Provider Clinical Support System (PCSS) and Opioid Response Network programs, to combat the opioid crisis. As a part of these programs, ACP hosted a virtual quality improvement chronic pain leadership-training program in May of 2019, due to the success of this event, we have decided to offer a second round of training, details of which are below:
A 2 hour webinar providing an overview on how to apply ACP's QI methodology to improve chronic pain management and safe opioid prescribing on November 20, 2019.
A series of 4 coaching calls with expert QI faculty to support implementation of a QI project focused on chronic pain management through January 2020.
Participants will be asked to submit a summary report of program outcomes to ACP no later than January 31, 2020.
Interested participants should apply through the following link: https://www.surveymonkey.com/r/PBMTPHP
Program Application Criteria: New participants may apply (participation in the May virtual training disqualifies you from applying again)
A $500 honorarium will be provided to selected participants
For more information about this opportunity, please contact Julia Thayer at jthayer@acponline.org.