February 19, 2019
Your Chapter in Action!
---
Advocacy
New York Chapter Prepares for Leadership Event
It has been a busy month for NYACP, as staff has been preparing for the Leadership event in Albany from February 21-23.
The highlight of this three-day event at the Desmond Hotel will be the Leadership Conference, where physicians and Chapter leaders from across New York State convene to discuss resolutions that have been presented by the membership. The Leadership Conference will feature two keynote presentations; one will be a panel on Artificial Intelligence and the other will be Healthcare Cybersecurity. The conference also gives an opportunity for future Chapter leaders to network and interact one-on-one with current and past leaders.
There will also be a panel on advocacy featuring Assemblyman John McDonald III and NYACP Executive Director Linda Lambert, CAE, as well as a presentation on how Chapter advocacy efforts impact policy at the state and national level.
The Leadership Conference will play host to a Poster Competition for medical students and residents, featuring poster categories in clinical vignette, quality, and research. A Jeopardy-style Dr.'s Dilemma competition will also be held, where 20 teams from around New York State will compete in a battle of clinical knowledge and quick thinking.
A Buprenorphine eligibility waiver training course proctored by Kelly Ramsey, MD, FACP will be featured as well, for local members and residents.
Registration is still available, so please register here if you plan on attending.
Look for the next edition of YCIA to read a recap of this event.
---
NYACP Seeks Your Input for 2019 Spring BOG Resolutions
Every member has the opportunity to provide input regarding the development of policies and positions of ACP and the Chapter through the resolutions process. The New York Chapter leadership requests your input on the proposed resolutions to be acted on at the ACP Board of Governors (BOG) Spring meeting in March 2019.

Members interested in submitting comments on any or all of the resolutions must do so using our online comments page no later than Friday, March 22, 2019. Please review this copy of the ACP BOG Spring 2019 Resolutions first.

Then, to submit a comment please visit our easy-to-use response form here.

You may select: Support; Do Not Support; or Support with Amendment. If you select support with an amendment, you will be asked to enter specific language to be added or deleted.

Please note that the New York Chapter Resolutions have been extracted since they have previously been acted upon by NY Chapter members.
---
New Laws Went Into Effect in New York State on February 3
New York is barely two months into the 2019 session and healthcare laws are already being passed. Below are three laws passed last year that went into effect on February 3 that could affect you or your practice:
A.8900-A / S.7170-A - Establishes a Lyme and tick-borne disease working group to review current best practices for the diagnosis, treatment and prevention of Lyme and tick-borne diseases.

A.8829 / S.7242 - Requires the installation of Lyme and tick-borne disease warning signs at all state parks, including trail entryways and campgrounds.

A.10345-A / S.7713-B - Authorizes nurse practitioners to witness a health care proxy, act as a health care agent and determine competency of a patient.
NYACP continues to monitor legislation as it is introduced throughout the 2019 Legislative Session, and you of pertinent action or steps that are required.
---
ACP Tool Kit on Firearms for Members
ACP has prepared an Action tool kit that Chapter Members can use to help advance legislation at the state level to reduce firearms-related injuries and deaths. The items in the tool kit below have been developed to help Members urge action in the state legislatures in support of enactment of ACP-supported laws. This includes a sample letter that Members can customize according to their state circumstances. Resources below also include various laws/initiatives for New York intended to address firearms-related violence. You view the firearms toolkit and other resources for advocacy at NYACP's Grassroots Action center.
Please contact Linda Lambert at llambert@nyacp.org if you have questions.
---
Attention all 3rd year Residents
Doctors Across New York Will Begin Accepting Applications March 7. Get Started Today.
The New York State Department of Health has announced that Doctors Across New York (DANY) will begin accepting applications under Cycle VI starting March 7.

DANY is a state funded initiative that offers funding to physicians to practice in underserved areas not limited to HPSAS (Health Professional Shortage Areas). Specifically, via the Physician Practice Support (PPS) and Physician Loan Repayment (PLR) programs, physicians can apply for a $120,000 award in exchange for a three-year commitment to practice in an approved location. According to the Department of Health, "PLR and PPS awards will provide up to $40,000 per year for three years to or on behalf of a physician who agrees to practice in an area of need for the three-year DANY service obligation period." 9 million dollars in funds have been allocated for this award, which will cover 75 three-year awards. Awards are approved on a first come first serve basis, so be sure you are ready to complete all requirements when the application process goes "live".

Applicants are encouraged to register now in the Grants Gateway in advance of the RFA (request for applications), as this first step of the process can be time consuming (a notarized account application must be sent in by mail with a ten-day approval time). The Grants Gateway will request a vendor ID. An individual vendor ID can be requested by filling out a W-9 form available on the Grants Gateway website, or if you will be employed by an institution, vendor ID information may be obtained from the finance office of your program.

For those who are interested in learning more, an informational webinar was held recently and a recording of the webinar was posted to the DANY website after the session. Additionally, a frequently asked questions document will be available as of February 28, 2019. Questions for the document should be submitted by February 21, 2019 to Karolyn Garafalo at DANY2018@health.ny.gov.

---
Practice Management
Cost of Care Podcasts: Tips From Fellow Physicians
Dr. James Hardee, Department of Internal Medicine, Kaiser Permanente Colorado, shares his approach to cost conversations and addresses the time barrier in the first in a series of 4 Cost of Care podcasts from Avalere Health. The aim of the series is to provide you and your staff with actionable information to improve Cost of Care Conversations with your patients.
The 15 minute podcast episode can be played from your phone, tablet or computer. So you can listen in for quick tips about Cost of Care Conversations from anywhere. Check each week, beginning February 18th for a new episode!
"We, as doctors, are always worried about opening the proverbial can of worms in the midst of a busy visit. But we can acknowledge the concern, we can consider in the moment if there might be a less expensive alternative, and we can also make note for later to refer the patient to financial resources, who frankly may be better equipped than us to discuss options and payment." – James Hardee, MD
Just Released:
Episode 1 - Why Should Primary Care Clinicians Routinely Talk with Their Patients About the Expected Costs of Care?
Guests
Gwen Darien, Executive Vice President for Patient Advocacy, National Patient Advocate Foundation
James T. Hardee, MD, Department of Internal Medicine, Kaiser Permanente Colorado
Coming Soon:
Quick Tips for Clinicians on How to Talk with Patients About the Expected Costs of Care
A Guide to Integrating Cost-of-Care Conversations into Workflow
Recommendations for How to Overcome Common Barriers when Implementing Cost-of-Care Conversations
---
NY Department of Health Influenza Surveillance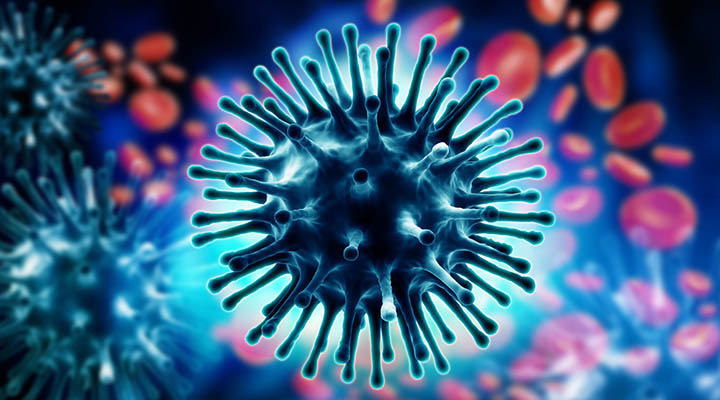 The New York State Department of Health (NYSDOH) collects, compiles, and analyzes information on influenza and produces this weekly report during the influenza season (October through the following May).
During the week ending February 2, 2019:
There were 6,977 laboratory-confirmed influenza reports, a 3% increase over the previous week.
Of the 2,644 specimens submitted to NYS WHO/NREVSS laboratories, 559 (21.14%) were positive for influenza. 553 were for influenza A, and 6 were influenza B
Of the 56 specimens submitted to the Wadsworth Center, 48 were positve for influenza. 29 were influenza A (H1), 13 were influenza A (H3), and 6 were influenza A (Not Subtyped)
Reports of percent of patient visits or influenza-like illness (ILI3) from ILINet providers was 3.51%, which is below the regional baseline of 3.10%.
The number of patients hospitalized with laboratory-confirmed influenza was 968, an 8% decrease over last week.
There were no influenza-associated pediatric deaths reported this week, and one influenza-related pediatric death so far this season.
---
NYACP Meetings & Events
Buprenorphine Waiver Eligibility Training - earn up to 4.5 CME Credits!
Friday, February 22, 2019 • 12:00 pm - 5:00 pm
Desmond Hotel
660 Albany Shaker Road • Albany, NY 12211
Register Online • Additional Information

Resident and Medical Student (Poster and Dr's Dilemma Competitions)
Saturday, February 23, 2019 • 8:00 am - 1:00 pm
Desmond Hotel
660 Albany Shaker Road • Albany, NY 12211
Attendee's Registration Online Form • Poster Presenter Online Registration Form
---
Weekend Board Review Rochester - earn up to 27 AMA PRA Category 1 CME Credits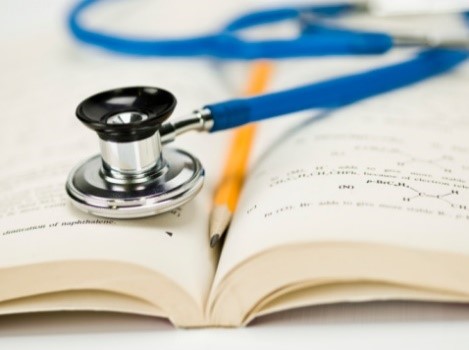 Friday, April 5 - Sunday, April 7, 2019
Rochester General Hospital
1425 Portland Avenue • Rochester, NY 14621
Register Online • Brochure
Weekend Board Review Bufffalo - earn up to 27 AMA PRA Category 1 CME Credits
Friday, June 14- Sunday, June 16, 2019
University at Buffalo, Jacobs School of Medicine and Biomedical Sciences
955 Main Street • Buffalo, NY 14203
Register Online
---
Save-the-Date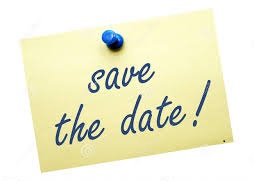 NYACP Annual Scientific Meeting
Saturday, October 12, 2019
Hilton Westchester Hotel
699 Westchester Ave • Rye Brook, NY 10573
More information will be Available soon!
---
NYACP Co-Sponsored Meetings & Events
Co-Sponsored with Weill Cornell Medicine
Primary Care Innovation Symposium 2019
Thursday, February 28, 2019 • 8:00 am - 4:00 pm
Belfer Research Building
413 E 69th ST • New York, NY 10021
View the Save-the-Date • Registration Coming Soon!
Co-Sponsored with Stony Brook University's Department of Medicine
#ProudToBeGIM Mentorship Dinner & Story Slam
Wednesday, March 6, 2019 • 5:30 pm - 8:00 pm
Stony Brook University Health Sciences Center
100 Nicolls Rd • Stony Brook, NY 11790 • Galleria on Level 3
RSVP Here • View the Online Flyer

Co-Sponsored with Icahn School of Medicine at Mount Sinai
Save-the-date! #ProudToBeGIM Event
Friday, April 11, 2019 • 5:30 pm - 8:00 pm
More Information Coming Soon!
Co-Sponsored with Northwell Health
Updates in Cardiovascular Disease Prevention
Friday, April 12, 2019 - Saturday, April 13, 2019
Roosevelt Hotel
45 E 45th St • New York, NY 10017
Event Flyer • Registration Coming Soon!
Co-Sponsored with the NYU School of Medicine
Advances in Cardiovascular Risk Reductions:
Improving Treatment for Patients with Diabetes
Offering 7.5 Hours of AMA PRA Category I Credits™
Thursday, May 9, 2019 • 7:45am - 4:30pm
NYU Langone Health
Alumni Hall • 550 First Avenue • New York, NY 10016
Event Flyer • Online Registration
---
Member Benefits
---
Essential Podcasts for Internists from ACP and Annals of Internal Medicine
On the go? Take us with you!
Hear top internal medicine experts debate important topics relevant to practice.
ACP members can earn FREE CME credit and MOC points.
Curbsiders: Informal dialog and interviews with experts on internal medicine topics offering clinical pearls, practice-changing knowledge, and a little humor.
Bedside Rounds: Stories focused on the history of medicine and how they affected or still impact our society and culture.
Annals On Call: Lively discussions and debates about recently published clinically influential articles from Annals of Internal Medicine.