If you or a colleague you know has recently received local recognition, an award, or has been published in a scholarly journal, the Chapter wants to know!
Contact Loretta Ponesse @ lponesse@nyacp.org or call the NYACP office at (518) 427-0366.
---
Congratulations to ACP's 2020 Newly Elected Masters!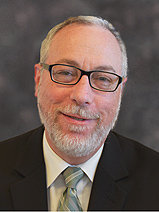 Aaron Glatt, MD, MACP - Oceanside, NY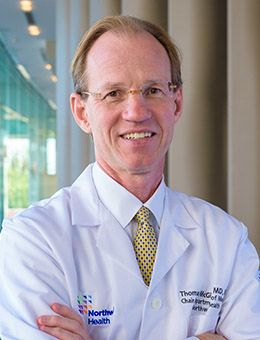 Thomas McGinn, MD, MACP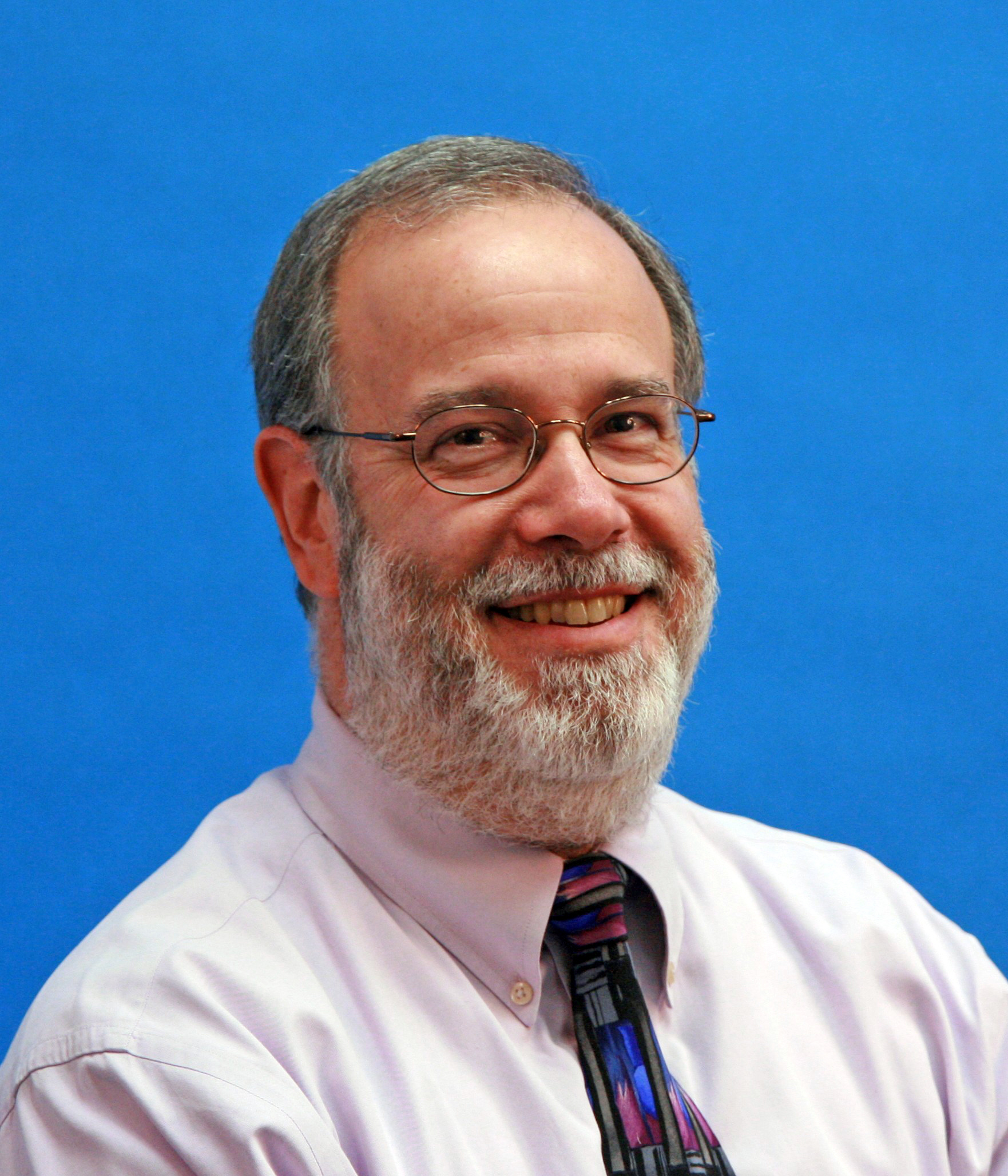 Louis Snitkoff, MD, MACP - Albany NY
---
2019 ACP Masters and Fellows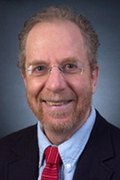 Douglas DeLong, MD, MACP - Cooperstown, NY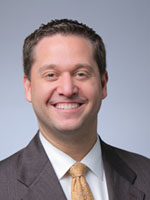 Lawrence Phillips, MD, MACP - New York, NY
New Fellows - Bronx Manhattan Region: Su S Aung MD FACP, Jason H Dolinsky MD FACP, Theodore Freilich MD FACP, Ezra Gabbay MD FACP, Justin M List MD FACP, Aron J Mednick MD FACP, Anatoly Meerovich MD FACP, Ingo Mellinghoff MD FACP, Azadeh Namakydoust MD FACP, Camille O Napier MD FACP, Antonio Napolitano MD FACP, Megan E Rau MD FACP, Dahlia Rizk DO FHM FACP and Linus M Yoe MD FACP.
New Fellows - Brooklyn/Queens/Staten Island Region: Kawser Uddin Ahmed MD FACP, Vaithilingam Arulthasan MD FACP, Sanath Dharmasena MD FACP, Thayani Dhayaparan MBBS FACP, Sharon A Foster MD FACP, Nayla Z Idriss MD FACP, Apoorva Jayarangaiah MD FACP, Adam B Kirschenbaum MD FACP, Marian Kolarsky MD FACP, Lyndonna Marrast MD FACP, Gobinda Pada Paul MD FACP, Laurence L Rezkalla MD FACP and Latif A Salam MD FACP.
New Fellows - Long Island Region: Heba Aboshihata MD FACP, Sophia Boulukos MD FACP, Ngozi Kanu MD FACP, Charles Kast MD FACP, Vinu Kurian MD FACP, David Marcus MD FACP, Brigit Cherian Palathra MD FACP, Magali M Parisien MD FACP, Iuliana Shapira MD FACP, Adina Valceanu MD FACP and Xiaolei Zhu MD FACP.
New Fellows - Hudson Valley Region: Lisa R Bardack MD FACP, Nancy R Beran MD FACP, Amanda S Carme MD FACP, Elizabeth J Chuang MD FACP, Caroline DeFilippo MD MPH FACP, Leroy Cordero Floyd III MD FACP, Heather L Katz DO FACP, Peter A Mynn FACP MD, Jiwanjot Narula MD FACP, Suresh Kumar Nayudu MD FACP, Charles E O'Dowd MD FACP, Sakina Ouedraogo Tall MD FACP, Rajiv Pant MD FACP, Sheira Schlair MD FACP, Sahib Baljinder Singh MD FACP, Joanna L Starrels MD FACP, Vijaya K Vudathaneni MD FACP and Khashayar Yazdanbakhsh MD FACP.
New Fellows - Upstate Region: Marie Aydelotte MD FACP, Christos Fountzilas MD FACP, Luigi A Giugno MD FACP, Viren Kaul MBBS FACP, Rajesh Kumar MD FACP, Jeffrey J Lach DO FACP, Alfred A Malomo MBBS FACP, Anita Ray MD FACP, Erik Rufa MD FACP, Emily R Salib MD FACP, Scott L Schabel MD FACP, Pamela L Sloan MD FACP, Kristine Tenebruso MD FACP and Basil G Verghese MD FACP.
---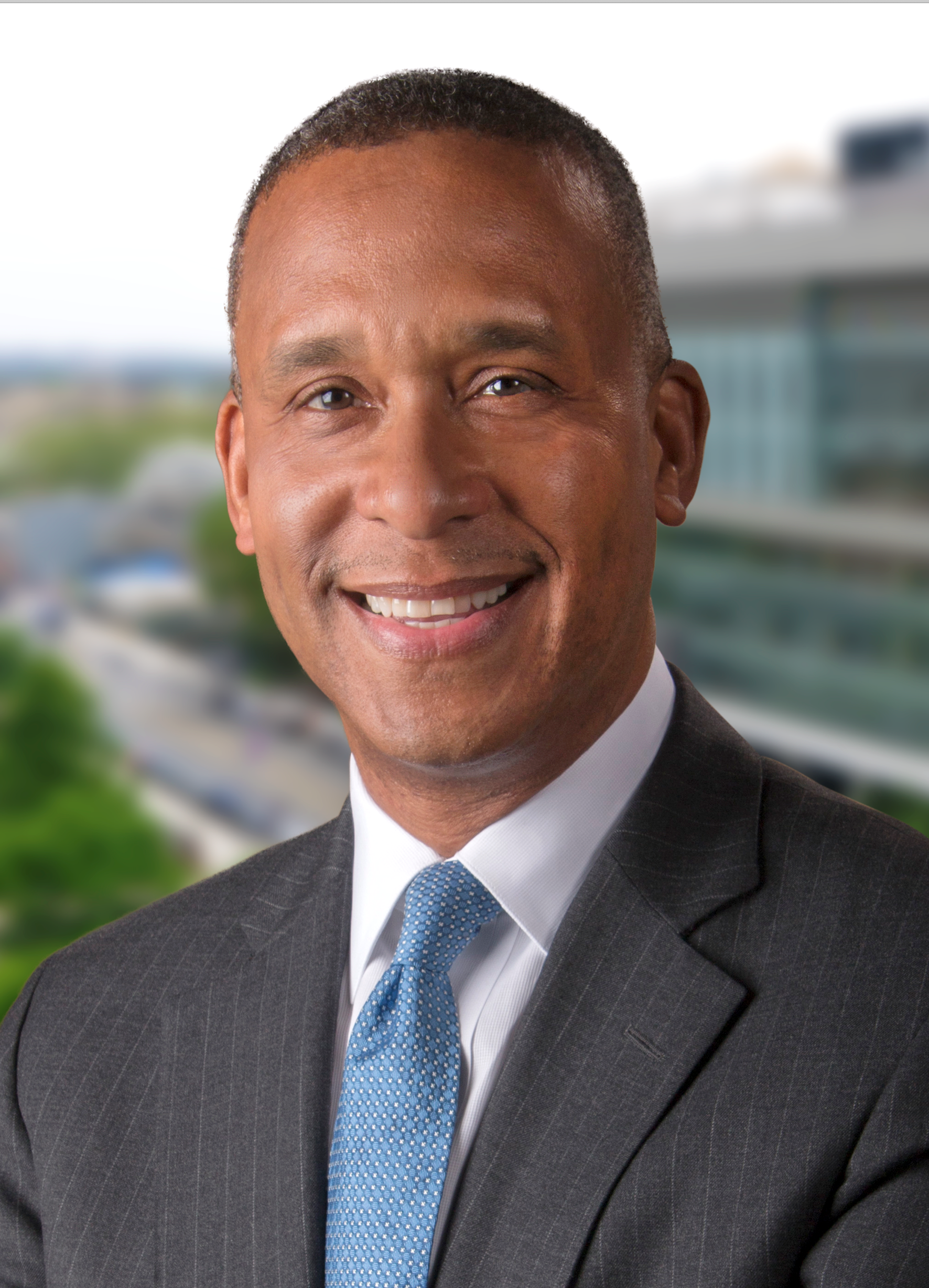 Governor Cuomo Appoints SUNY Downstate President and Former ACP President Wayne J. Riley, MD,
MPH, MBA, MACP to Newly Formed Maternal Mortality Review Board
As a member of board, Dr. Riley will be responsible for reviewing the cause of each maternal death in the state and for making
recommendations to the New York State Department of Health on strategies for preventing future deaths and improving overall health
outcomes for mothers in New York. Congratulations, Dr. Riley!
---
Sister Katherine Seibert, MD, PhD, FACP, SC - Dr. Seibert (Nanuet, NY) has been recommended by the Creighton University Committee on Public Honors and Events as the recipient of the Alumni Merit Award for the School of Medicine. The Alumni Merit Award recognizes outstanding alumni from each school and college. It honors men and women who live life with high moral standards, guided by the Jesuit ideal of "women and men for and with others." This award will be presented to Dr. Seibert on February 7, 2020 at the Evening of Honors during Founders week.
In April 2018, Dr. Seibert was presented with The Dr. Thomas A. Dooley Award by the University of Notre Dame Alumni Association for her special work initiating and developing a quality cancer program in a county where there were no cancer services previously (Sullivan County, NY) and for her current compassionate medical care of the underserved. She was also honored with the Exemplar Award from the The Notre Dame Club of the Mid-Hudson Valley in May 2018.
Congratulations, Dr. Seibert for the many years of dedicated service in providing medical care to many underseved and vulnerable patients in NY State!
---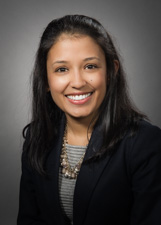 Ankita Sagar, MD, FACP - Elected to Serve as a Representative on ACP's Council of Early Career Physicians (CECP) - Dr. Sagar (Brooklyn, NY) will begin serving a three-year term at ACP's Internal Medicine Meeting 2020.

Ankita...congratulations on this wonderful accomplishment!
---
Paula Lester, MD, FACP and AARP Healthy Living - Dr. Lester (Roslyn, NY) shares her experience in a recent article entitled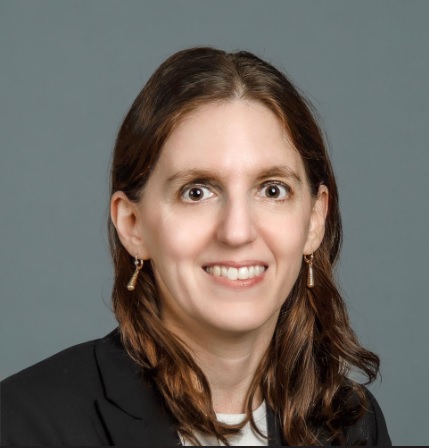 "Feeling Younger Could Help you Live Longer - How old you feel may be more important than your age".

Great article - congratulations, Paula!
---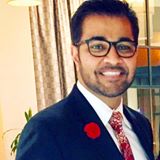 Niket Sonpal, MD, FACP and MSN|Lifestyle - Dr. Sonpal (Brooklyn, NY) shares his medical expertise on "6 foods guaranteed to make you gassy, according to a gastroenterologist".
Nice job ... way to go, Niket!
---
Congratulations NYACP Gertiatrics Task Force on the publication of your article entitled "The Looming Geriatrician Shortage: Ramifications and Solutions" with SAGE Publishing and Journal of Aging and Health! The Chapter extends it sincere thanks and appreciation to the following Task Force members for their hard work, contributions, dedication and determination:
Paula E. Lester, MD, FACP, CMD - Author and Task Force Chair
T. S. Dharmarajan, MD, MACP, AGSF, FRCP(E) - Author and Task Force Member
Eleanor Weinstein, MD, FACP - Author and Task Force Member
Leslie Algase, MD, FACP - Task Force Member
Sharon Brangman, MD, FACP - Task Force Member
Tina Dobsevage, MD, FACP - Task Force Member
Daniel King, MD, FACP - Task Force Member
John Maese, MD, MACP - Task Force Member
Ida Messana, MD, FACP - Task Force Member
Donna Seminara, MD, MACP - Task Force Member
Anita Szerszen, MD, FACP - Task Force Member
Pooja P. Vyas, DO - Task Force Member
---

Congratulations to Maria Torroella Carney, MD, FACP (NYACP Governor - Long Island Region)!
Dr. Carney was recently named one of Crain's 2019 Most Notable Women in Healthcare.

Crain's stated that "honorees include exceptional clinical and administrative leaders, entrepreneurs, health care providers, physicians
and scientists". Dr. Carney is the Medical Director for Post-Acute Services and Chief of the Geriatric Division at Northwell Health.
---
2018 ACP Masters, Fellows and Awardees
Lynn Cleary, MD, MACP:

New ACP Master

Andrew Dunn, MD, MACP:

New ACP Master

Linda Efferen, MD, MACP:

New ACP Master

John LaRosa, MD, MACP:

New ACP Master

Donna Seminara, MD, MACP:

New ACP Master

Ruth Weinstock, MD, FACP:

Recipient - ACP Samuel Eichold II Memorial Award for Contributions in Diabetes

Joseph Fins, MD, MACP:

Recipient - ACP Nicholas E. Davies Memorial Scholar Award for Scholarly Activities in the Humanities and
History of Medicine ("Davies Award")

John LaRosa, MD, MACP:

Recipient - ACP John Phillips Memorial Award for Outstanding Work in Clinical Medicine
Pictures from ACP Convocation 2019
---
Congratulations ACP Longtime Members!
The Chapter is pleased to congratulate and thank the following members who have maintained membership in ACP for 40 years or more years:
| | | |
| --- | --- | --- |
| Louis Aledort, MD, MACP | Julian L. Ambrus, MD, FACP | George W. Benninger, MD, FACP |
| Henry Black, MD, MACP | Donald C. Blair, MD, FACP | Manfred Blum, MD, FACP |
| Bernard Boal, MD, FACP | Morton Coleman, MD, FACP | Barry Coller, MD, MACP |
| Paul J. Davis, MD, MACP | Harvey Dosik, MD, MACP | Lawrence Faltz, MD, MACP |
| Paul Gitman, MD, MACP | Warren Glaser, MD, FACP | Morton Gluck, MD, FACP |
| Anthony Grieco, MD, MACP | C. Maynard Guest, MD, FACP | Robert Holzman, MD, FACP |
| Norman Javitt, MD, FACP | Sandra Kammerman, MD, FACP | Howard Kerpen, MD, FACP |
| Edgar Lichstein, MD, FACP | Arthur Lindner, MD, FACP | Lionel Mailloux, MD, FACP |
| William Manger, MD, FACP | Raymond E. Phillips, MD, FACP | Richard Pierson, MD, FACP |
| Kanti Rai, MD, FACP | Michael J. Reichgott, MD, FACP | Lawrence Scharer, MD, FACP |
| John H. Sipple, MD, FACP | Harry Spiera, MD, FACP | |

If you or a colleague have been a College member for 40 or more years, please let us know by contacting Loretta Ponesse by email (lponesse@nyacp.org).
---
2018 Chapter Laureate Award Recipients:
John Fudyma, MD, FACP - Upstate Region

John Hall, MD, FACP - Upstate Region

Susan Lane, MD, FACP - Long Island Region

Michael LoCurcio, MD, FACP - Manhattan Bronx Region

Todd Simon, MD, FACP - Brooklyn/Queens/Staten Island Region





Pictures from ACP Convocation 2018
---
Below are some our members' most recent accomplishments:
Sima Pendharkar, MD, FACP - Dr. Pendharkar was recently named a Top Hospitalist for 2017 by the American College of Physicians for her work in using technology to engage patients. As CEO and founder of Valeet Healthcare, her own health IT company, she is working to streamline diagnosis by using data analytics, machine learning, and artificial intelligence to process and synthesize information "so that doctors can focus on the important piece, which is interacting with the patient and making those connections," she said. To read more about her nomination and work, please click here. Congratulations Dr. Pendharkar!
Lynn Cleary, MD, FACP, Current NYACP Co-President, recently received the Alpha Omega Alpha Robert J. Glaser Distinguished Teacher Award at the Association of American Medical Colleges (AAMC) annual meeting November 5 in Boston. The award recognizes faculty members who have distinguished themselves in medical education. Dr. Cleary is Professor of Medicine and SUNY Distinguished Teaching Professor. Below is the video detailing her award. Congratulations, Dr. Cleary!
Nick Fitterman, MD, FACP, Immediate Past Chapter President, whose "invited Commentary" was published in the December 12, 2016 online JAMA Internal Medicine on the subject of "Why Oxygen is Not Necessary for All STEMIs" << Read the Abstact and First Page here
Salvatore Volpe, MD, FACP - Dr. Volpe will receive the Patient-Centered Primary Care Collaborative (PCPCC) Patient-Centered Medical Home Practice Award for his outstanding dedication to promoting a coordinated health care system that achieves improved quality and access at lower costs. Dr. Volpe's unparalleled commitment to improving care is evident in how he created a patient-focused environment within his medical practice, as well as his relentless work as a physician champion in promoting the use of electronic health records and health information technology for quality improvement.
James Desemone, MD, FACP - The Chapter wanted to acknowledge Dr. James Desemone, Associate Professor at Albany Medical Center as principal investigator on an applied sensor technology product from KemSENSE, a resident company at the Biomedical Acceleration and Commercialization Center of Albany Medical College. It has applied advanced sensor technology, originally developed by General Electric researchers to detect explosives and hazardous chemicals, to notify care staff whether a patient's bedding needs to be changed because of wetness. To read this article in its entirety featured in the Sunday, August 20th edition of the Albany Times Union, please click here.
Calvin Q. Pan, MD, FAASLD, FACG, FACP: Dr. Pan was recently published in the June 2016 issue of New England Journal of Medicine. The article details a large multiple center randomized control trial he conducted for the prevention of vertical transmission and global control of hepatitis B. Dr. Pan advocated that the Department of Health in New York City or other cities with a high concentration of Asian immigrants should adopt the policy of mandating physicians to perform a HBV DNA screening test at the second trimester during pregnancy. Providing antiviral treatment to hepatitis B mothers with high viral load during the third trimester should be a government response to control hepatitis B.
Susan Lane, MD, FACP: Dr. Lane recently co-authored an ACP Position Paper relating to Graduate Medical Education (GME) funding entitled, "Financing U.S. Graduate Medical Education: A Policy Position Paper of the Alliance for Academic Internal Medicine and the American College of Physicians." The paper makes a series of recommendations to reform the current GME financing system to better align GME with the needs of the nation's health care workforce.To read the full text of the paper, please click here.

Also contributing to this paper were former NYACP President Doug Delong, MD, FACP and former NYACP Health and Public Policy Chair Alwin Steinmann, MD, FACP.
Samy I. McFarlane, MD, MPH, MBA, FACP was recently named Distinguished Teaching Professor, College of Medicine, SUNY-Downstate.
Home
Last Updated: 10.7.20