6.29.17: Healthcare Providers: Get Ready for New Medicare Cards
Medicare is taking steps to remove Social Security numbers from Medicare cards. Through this initiative the Centers for Medicare & Medicaid Services (CMS) will prevent fraud, fight identity theft and protect essential program funding and the private healthcare and financial information of our Medicare beneficiaries.
CMS will issue new Medicare cards with a new unique, randomly-assigned number called a Medicare Beneficiary Identifier (MBI) to replace the existing Social Security-based Health Insurance Claim Number (HICN) both on the cards and in various CMS systems physicians use now. CMS will start mailing new cards to people with Medicare benefits in April 2018. All Medicare cards will be replaced by April 2019.
CMS is committed to helping providers by giving them the tools they need. Based on feedback from healthcare providers, practice managers and other stakeholders, CMS is developing capabilities where doctors and other healthcare providers will be able to look up the new MBI through a secure tool at the point of service. To make this change easier for you and your business operations, there is a 21-month transition period where all healthcare providers will be able to use either the MBI or the HICN for billing purposes.
Beginning in April 2018, Medicare patients will be issued new cards.
Here are 5 steps to help your physicians get ready:
Attend CMS quarterly calls to get more information. CMS will let physicians know when calls are scheduled in the MLN Connects newsletter.
Verify all Medicare patients' addresses. If the addresses on file are different than the Medicare address on electronic eligibility transactions, ask patients to contact Social Security and update their Medicare records.
Work with CMS to help Medicare patients adjust to their new Medicare card. When available later this fall, physicians can display helpful information about the new Medicare cards.
Test your system changes and work with billing office staff to be sure your practice is ready to use the new MBI format.
To learn more, click here.
---
5.18.17: CMS Releases Lookup Tool to Help Clinicians Determine their MIPS Participation Status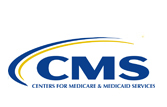 Physicians can now use an interactive tool on the CMS Quality Payment Program website to determine if they should participate in the MIPS track of the Quality Payment Program in 2017.
For physicians to determine their status, visit the Quality Payment Program website at https://qpp.cms.gov/ and enter national provider identifier (NPI) into the entry field on the tool at the top of the page. Information will then be provided on whether or not they should participate in MIPS this year and where to find resources.
Participation Criteria
Providers will participate in MIPS in 2017 if they:

Bill Medicare Part B more than $30,000 a year AND
See more than 100 Medicare patients a year.

Providers must also be a:

Physician
Physician assistant
Nurse practitioner
Clinical nurse specialist
Certified nurse practitioner
Providers who are new to Medicare in 2017 do not participate in MIPS. They may also be exempt if they qualify for one of the special rules for certain types of clinicians, or are participating in an Advanced Alternative Payment Model (APM). To learn more, review the MIPS Participation Fact Sheet.
If you are not in the program in 2017, you can participate voluntarily and you will not be subject to negative payment adjustments.
Participation Notification Letters – CMS recently sent letters in the mail notifying clinicians of their MIPS participation status. See a sample of the letter on the Education page of https://qpp.cms.gov/. This tool is another resource for clinicians to use to determine their status.
---
Worried About MACRA? ACP Has You Covered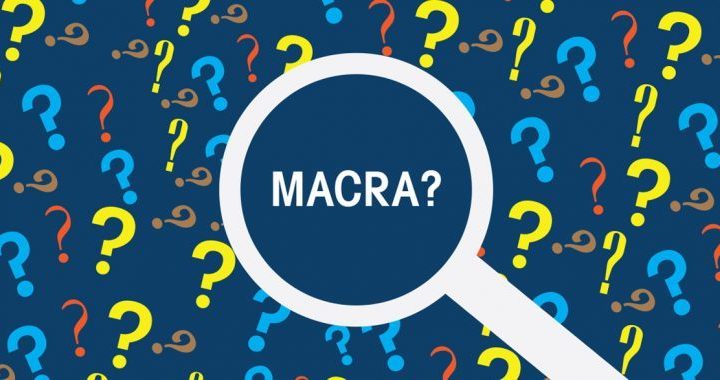 With MACRA implementation on its way, here are the ten most important things you must do to be ready for its arrival.
Learn about the "new" Quality Payment Program at Center for Medicare/Medicaid Services (CMS) to implement MACRA.

Meet CMS objectives for Meaningful Use (MU) of your EHR to qualify for the EHR Incentive Program for 2016.

Understand and participate in the Physician Quality Reporting System (PQRS) program for 2016.


•

ACP offers PQRS Wizard with a member discount

Implement a formal quality improvement process to improve your reported PQRS and MU quality measures. Ensure that your care adheres to accepted clinical guidelines.

Review your Quality Resource Use Report (QRUR) for accuracy. Contact CMS if there are problems.

Use a CMS-certified vendor for collection of Consumer Assessment of Healthcare Providers and Systems (CAHPS) data.


•

This is required for practices with >100 clinicians for 2016 reporting

Understand the principles of the Patient-Centered Medical Home and begin implementing them in your practice.


•

ACP Practice Advisor tool can help

Participate in a "medical neighborhood" and provide care coordination to reduce unnecessary visits and testing.


•

The ACP High Value Care Coordination (HVCC) Toolkit can help

Impanel and risk-stratify your patient population, and implement care management for those at high risk for hospitalization or ER visits.


•

ACP Practice Advisor tool can help

Become educated on ACP's High Value Care recommendations and implement them in your practice to prevent unnecessary testing and procedures.
If you need help with practice transformation, there are several Practice Transformation Networks (PTNs) in New York State. Find out more about these PTNs and other ACP Practice transformation resources by clicking here or e-mail san@acponline.org. Be sure to note that the New York Chapter referred you.
---
Resources to Assist with Meaningful Use and EHR Concerns
While the Office of National Coordinator (ONC) and Centers for Medicare & Medicaid Services (CMS) already have online resources addressing many meaningful use and EHR concerns, a new form gives physicians a place to share their certified health IT-related issues with the federal government if they cannot find a resolution within existing ONC resources.

The ONC asks that physicians describe their issues relating to these areas when they complete the form:
ONC health IT certification

Information blocking

Health IT safety

Usability

Privacy and security

Clinical quality measures
While the ONC may not always be able to step in and fix the problem, they may be able to help in other ways, such as beginning a dialogue between physicians and their EHR vendors/developers. Submitting concerns to the ONC also helps the agency better understand the extent of problems as they work with other federal agencies to develop solutions.
Last Updated 1.31.19
Home