Applications are now being accepted for the NYACP Leadership Academy. This course is a six-part certificate program beginning in May 2023, ending with an in-person final session at the NYACP Annual Meeting on Saturday, Oct. 28, 2023 in Rochester, NY.
Course schedule: 6:30 - 8:00 pm

1. Thursday, May 4 - Concepts of Leadership in Medicine
A. Leadership style and characteristics
The six leadership styles (Leadership that gets results, Goleman. HBR):
Pros, Cons and examples

How do effective leaders behave?

Role of emotional intelligence
B. Self-reflection small group session: Building a personal leadership style by recognizing own strengths and weaknesses
Report out each group
2. Thursday, June 1 - Leadership Opportunities in Medicine
A. Introduction: Clinical, Educational, Administrative, Governmental Services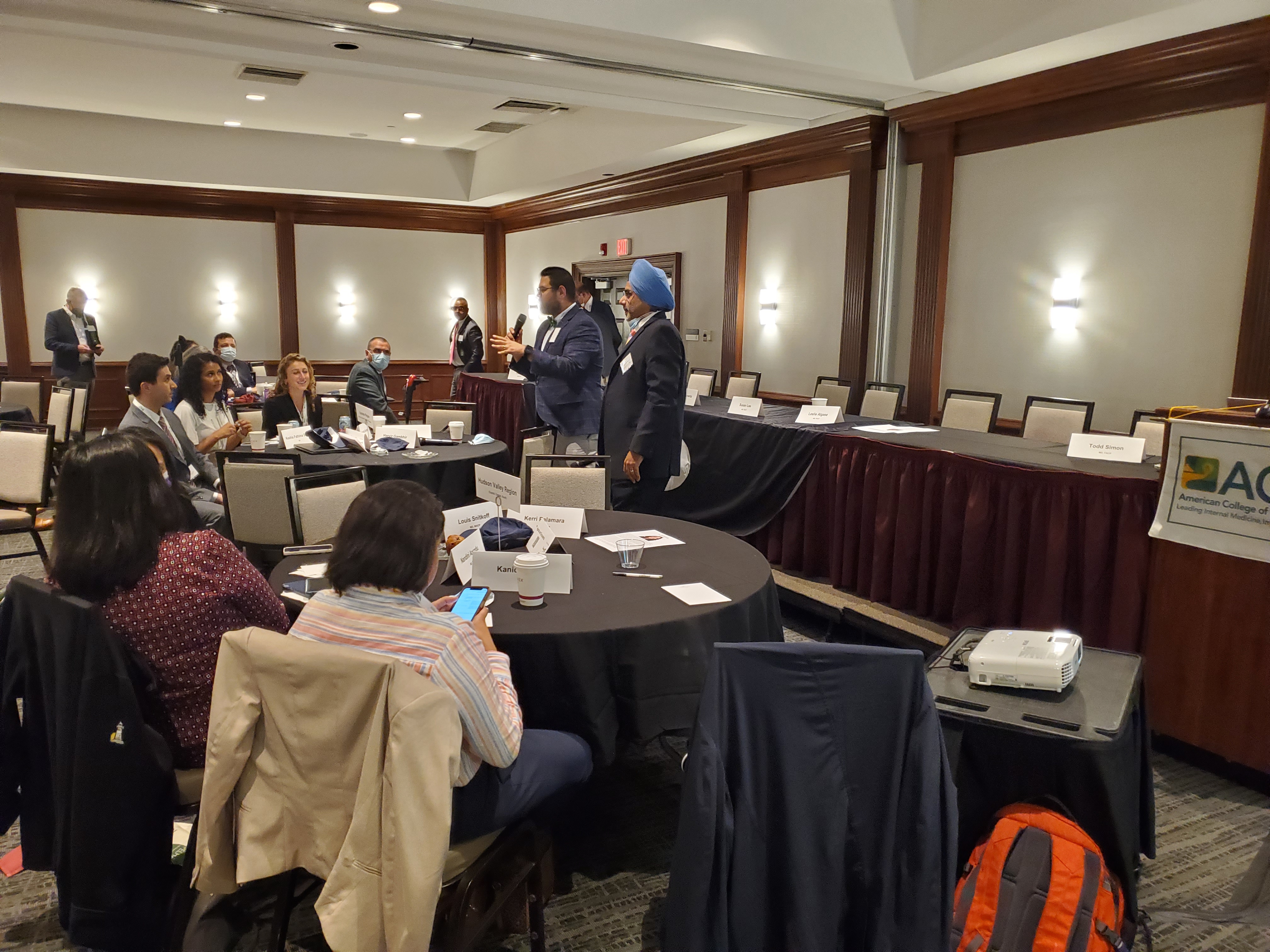 B. Structured panel interviews
C. Audience Q and A
3. Thursday, July 6 - Strategies & Skills for Leadership Development
A. Setting mission and vision (Concept of Ikigai):
Testimonials

"I think this was a great session. I loved learning about the different types of leaders. I had never previously categorized them and it was great learning about the various types"
"Great event, there is so much about leadership to talk about but in particular knowing different styles, how to use each one and how to build a team are very important skills to learn."

"I thought this was great! I loved hearing from all the panelists. I thoroughly enjoyed hearing their journey's in and while getting involved in leadership."
B. Finding mentors and sponsors
C. Effective communication
D. Conflict resolution
E. Regular check-ins:
4. Thursday, August 3 - Identifying & Mentoring Leaders: Faculty Development for Educators
A. Knowing your mentees
B. Recognizing future leaders
C. Team building and collaboration
Knowing your strength in a team as an individual, team member and leader

Building and maintaining relationships
D. Delegating responsibility
E. Anticipating challenges
F. Providing specific, measurable, actionable, relevant and timely (SMART) feedback
G. Re-evaluations and checking
5. Thursday, September 7 - Leadership and Underrepresented Minorities: Strategies to ensure equity, equality and inclusiveness
Details coming soon!
6. Friday, October 27, 2023 - Day prior to NYACP Annual Meeting
Final session in-person: Leading Together: Case Base Work Shop and Certificate Ceremony