Social Determinants and How they Affect Society
Herb Alexander
Herb Alexander, M.S.L, serves as the inaugural Chief Diversity & Learning Officer for Cayuga Health System (CHS), where he leads health and organizational equity across the system. Mr. Alexander also serves as the Chief Health Equity Officer for Cayuga Health's Clinically integrated network, Cayuga Health Partners (CHP). His responsibilities impact various divisions of the organization, including information systems, human resources, nursing, and operations.
In his various roles at the Health System, Mr. Alexander has a lead role in developing and implementing Cayuga Health's strategic plan for achieving health equity through community engagement and coordinated population health initiatives. The comprehensive strategy developed by Mr. Alexander and his team has a far-reaching impact, affecting more than 3,000 employees and the entire Tompkins County area.
Prior to joining Cayuga Health, Mr. Alexander worked in higher education for over seven years in various capacities, including serving as an Associate Dean of Students and Director for Leadership Affairs. His experience in academia has further enriched his approach to leadership and organizational development.
Mr. Alexander currently serves on several boards, including the Tompkins County Chamber of Commerce and Roberts Wesleyan University, reflecting his commitment to community engagement and leadership. In his spare time, he is also a co-host of the world-renowned podcast, "Young, Black and Figuring It Out," where he explores various topics related to personal and professional growth.
Through strategic planning, collaboration, and innovative programming, Mr. Alexander's work embodies a commitment to fostering an inclusive healthcare environment that resonates with the core values of equity and compassion.
---

Geriatric Medicine




With a focus on Exercise in the Elderly and Update on MOLST/Advance Directives


Leslie Algase, MD, FACP
Dr. Algase is an internal medicine physician based in Rochester, New York and currently serves as a primary care physician in the University of Rochester Primary Care Network. She earned her medical degree from the University of Rochester School of Medicine and Dentistry and later completed her internal medicine residency at the University of Rochester Associated Hospitals Program. She is a veteran of the United States Air Force.
Dr. Algase served as Governor of New York Upstate Chapter and Past President. Leslie F. Algase MD, FACP, has been elected to the Board of Regents of the American College of Physicians (ACP), the national organization of internists. The Board of Regents is the main policy-making body of ACP. Dr. Algase became a Fellow of the American College of Physicians (FACP) in 2001. A Fellow is an honorary designation that recognizes ongoing individual service and contributions to the practice of internal medicine.
Dr. Algase was a member of ACP's Executive Committee of the Board of Governors. She is a former member of the ACP's Independent Practice task force and chair of the Chapters Subcommittee. The main areas of professional interest for Dr. Algase include primary care internal medicine, geriatric medicine, and teaching.
---
Sudden Cardiac Death / Prevention


John Canty, Jr., MD
This session will provide a broad overview of sudden cardiac death from lethal ventricular arrhythmias. It will begin with a focus on the prevalence of sudden death in the community in patients with and without known structural heart disease. We will review the current status of approaches to risk stratify subjects for sudden cardiac death including recent investigations about the role that abnormalities in myocardial sympathetic innervation play in the development of lethal ventricular arrhythmias. The role of specific medical therapies in preventing sudden cardiac death as well as a brief update on the major indications for implantable cardioverter defibrillators will be provided that is focused on those involved in primary care.
Dr. John Canty is SUNY Distinguished and Albert and Elizabeth Rekate Professor of Medicine in the Division of Cardiovascular Medicine in the Jacobs School of Medicine and Biomedical Sciences at the University at Buffalo. He is also a staff cardiologist at the Western New York Department of Veterans Affairs Medical Center. His cardiovascular research has centered on advancing our understanding of the coronary circulation, ischemic left ventricular dysfunction, and sudden cardiac death. He has conducted translational studies and developed unique preclinical models of cardiac pathophysiology.
As a physician scientist, he has been able to translate his preclinical observations on the role of sympathetic denervation and the development of sudden death in viable chronically dysfunctional myocardium to patient oriented clinical investigation to improve our ability to identify patients with ischemic heart disease who are at highest risk of sudden cardiac death. The PAREPET (Prediction of Arrhythmic Events with Positron Emission Tomography) studies employ positron emission tomography of norepinephrine analogs such as 11C-hydroxyephedrine (HED) to quantify inhomogeneity of myocardial sympathetic innervation as a risk factor for sudden cardiac death in patients with ischemic cardiomyopathy. As an academic cardiologist and former Chief of the Division of Cardiology, he has been involved in the supervision and development of trainees in cardiology as well as faculty mentorship of multiple career development awardees.
He is a Fellow of the American College of Cardiology, Fellow of the Cardiovascular Section of the American Physiological Society, a Fellow of the American Heart Association and a past Fellow of the American College of Physicians. He is also an elected Member of the Association of University Cardiologists. He serves on multiple editorial boards and peer review and advisory committees of the National Institutes of Health and Department of Veterans Affairs.

Michael Ammazzalorso, MD, MACP Memorial Plenary Session
Medical Licensure: Moving to Warp Factor 1


Humayun (Hank) Chaudhry, DO, MS, DSc (Hon.), MACP, FRCP
President and CEO, Federation of State Medical Boards
Dr. Chaudhry will discuss recent advances in medical licensure and regulation, including the Interstate Medical Licensure Compact, efforts to support and address clinician wellness, and initiatives to implement sensible changes to telemedicine requirements. While a number of challenges remain, and generative AI will need to be thoughtfully regulated, state medical boards are moving forward by leaps and bounds.
Dr. Humayun "Hank" Chaudhry is a physician, medical educator, and President and CEO of the Federation of State Medical Boards (FSMB), which represents the nation's state and territorial medical licensing boards and co-sponsors the United States Medical Licensing Examination (USMLE). Dr. Chaudhry brings his background in public health and keen interests in federal and state health policy, medical education, medical licensure and discipline to his position. Within the FSMB, he is working to advance the interstate medical licensure compact and policy recommendations related to telemedicine, clinician wellness, the opioid crisis, and patient safety.

Dr. Chaudhry grew up in Brooklyn, New York and is a graduate of New York University, the New York Institute of Technology College of Osteopathic Medicine, and the Harvard TH Chan School of Public Health. He did a transitional internship at St. Barnabas Hospital, New York, followed by a residency in Internal Medicine at NYU Langone Long Island Hospital, New York, where he spent an additional year as Chief Medical Resident. He is a Past President of the American College of Osteopathic Internists and a Fellow of the Royal College of Physicians, of both London and Edinburgh. He is a co-author of two books, Fundamentals of Clinical Medicine (2004), 4th edition, and Medical Licensing and Discipline in America (2012). From 2016-2018 he was Chair of the International Association of Medical Regulatory Authorities. In 2022, he was listed by Modern Healthcare as one of the 100 Most Influential People in Healthcare.

Dr. Chaudhry became a Master of the American College of Physicians in 2013 and is a past NYACP Laureate Winner.
---
Clinical Advances: New Therapies, New Technologies




En

docrinology: Pumps and Monitoring Devices
Ruban Dhaliwal, MD
Dr. Dhaliwal is an Endocrinologist and Associate Professor of Medicine in the Division of Endocrinology, Diabetes and Metabolism and the Director of Metabolic Bone Disease at Update Medical University.

Ruban Dhaliwal, MD, MPH, is an Associate Professor of Medicine in the Division of Endocrinology, Diabetes and Metabolism and the Director of Metabolic Bone Disease Center at the State University of New York Upstate Medical University. She also holds an appointment in the Department of Public Health and Preventive Medicine. She was a research scholar in the New York State Empire Clinical Research Investigator Program at the Winthrop University Hospital where she studied the effects of calcium and vitamin D on skeletal health. After completing her training in endocrinology, she obtained a degree in Master of Public Health. She is a passionate clinician with a special focus on rare bone disorders.cHer current research focuses on the investigation of bone fragility in diabetes. She is well published in peer-reviewed journals and serves as a peer reviewer for several scientific journals. She serves in various roles in national organizations including the Endocrine Society, American Society of Bone and Mineral Research and Women in Endocrinology.
---
Clinical Advances: New Therapies, New Technologies
Pulmonology: Pumps and Delivery Devices
Gary Dudek, MD, FCCP
Choosing inhaled therapy for individuals with obstructive lung disease can be a difficult task given the plethora of medications available. While there is substantial guidance available for appropriate pharmaceutical choice for a given patient's disease, there is little standardized advice for choosing the best inhaler type for this patient. I will discuss the various inhaler types and demonstrate the proper technique to be used for each so that attendees will be better able to instruct their patients on properly using their inhaler. In addition, I will discuss the unique pitfalls of each device so that attendees may be able to better choose an inhaler type to best fit the capabilities of each patient.
Dr. Dudek is a pulmonary/critical physician based in Rochester, New York. He earned his medical degree from the University of Rochester School of Medicine and Dentistry followed by initiating a residency in internal medicine at the University of Rochester Associated Hospitals Program. His residency was then completed at the University of California at Davis Medical Center. He then returned to the University of Rochester Medical Center (URMC) to complete a pulmonary fellowship in the department of medicine and a critical care fellowship in the department of anesthesiology. Thereafter Dr. Dudek served as Clinical Associate Professor of Medicine at URMC, co-director of the Mary Parkes Asthma and Allergy Center as well as director of interventional bronchoscopy at Highland Hospital. Before retiring from clinical practice in 2020, Dr. Dudek assisted with the establishment of a pulmonary/critical practice at Newark -Wayne Community Hospital and at the Clifton Springs Hospital and Clinic.
---
Substance Use Disorder Panel


Complications of Alcohol Use
Moronkeji Fagbemi, MD, FASAM, FACP
Dr. Fagbemi will discuss various complications of Alcohol misuse while also providing a proactive approach to prevention and early diagnosis as it remains a critical aspect of treatment. Alcohol use disorder remains a significant cause of morbidity and mortality globally. It is also a cause of enormous social and economic burden.
Dr. Moronkeji Fagbemi is Assistant Clinical Professor of medicine at The Icahn School of Medicine Mount Sinai. Dr. Fagbemi is an attending physician in the Departments of Medicine and Addiction service of the Department of Psychiatry BronxCare Health System, New York City where he is the unit chief of the Inpatient Detoxification Unit.
Dr. Fagbemi is an Internist, hospitalist, and Addiction medicine specialist with over 25 years of experience involved in teaching (both bedside and didactic teaching) medical students, residents, and fellows. He is part of the teaching faculty of the Addiction Psychiatry fellowship at BronxCare.
Dr. Fagbemi received his MD from the College of Medicine, University of Lagos, Nigeria, and completed his Internal Medicine residency at Harlem Hospital. He received his Addiction Medicine training at BronxCare hospital and is Board Certified both in Internal Medicine and Addiction Medicine. He is a Fellow of the American Society of Addiction Medicine (ASAM) and a Fellow of the American College of Physicians (ACP).
---
Substance Use Disorder Panel


Opioid Use Disorder
Ann Garment, MD, FACP
This presentation on outpatient management of opioid use disorder will discuss how a patient might choose between methadone, naltrexone and buprenorphine; pearls about initiating and maintaining buprenorphine; and review what's new in harm reduction hot topics.
Dr. Ann Garment is Clinical Associate Professor, Department of Medicine at NYU Grossman School of Medicine. Dr. Garment is the Medical Director of the Primary Care Addiction Medicine Clinic and Section Chief of General Internal Medicine at Bellevue Hospital Center.
Dr. Garment received her MD from NYU and completed her residency at New York Presbyterian-Weill Cornell Internal Medicine – Primary Care. Dr. Garment chaired ACP's Internal Medicine Annual Meeting in 2022 in Chicago.
---
Weight Management Panel


Nutritional Counseling
Valentin Guset, MD, FACP
Valentin Guset, M.D., FACP, Assistant Professor of Clinical Medicine and Medical Director, West 5, Medical Director of Quality for Highland Department of Medicine.

Dr. Guset joined Highland Hospital in 2017. He has been taking care of hospitalized patients since he completed Internal Medicine residency in 2010 at Lincoln Medical and Mental Health Center Hospital, affiliated with Weil Medical College of Cornell University. Dr. Guset is Board Certified in Internal Medicine and a Diplomate of the American Board of Lifestyle Medicine. He is highly involved in medical education and is interested in clinical reasoning and Point of Care Ultrasound (POCUS). Dr. Guset is an elected Senator in the University of Rochester Senate, where he proudly represents the School of Medicine and faculty from Highland Hospital.
Passionate in quality improvement, Dr. Guset has been a member of the NY American College of Physicians Quality Committee since 2018 and he is currently Councilor for the Rochester District.
---
Substance Use Disorder Panel


Health Effects of E-Cigarettes and Vape Pens
Roy Korn, MD, FACP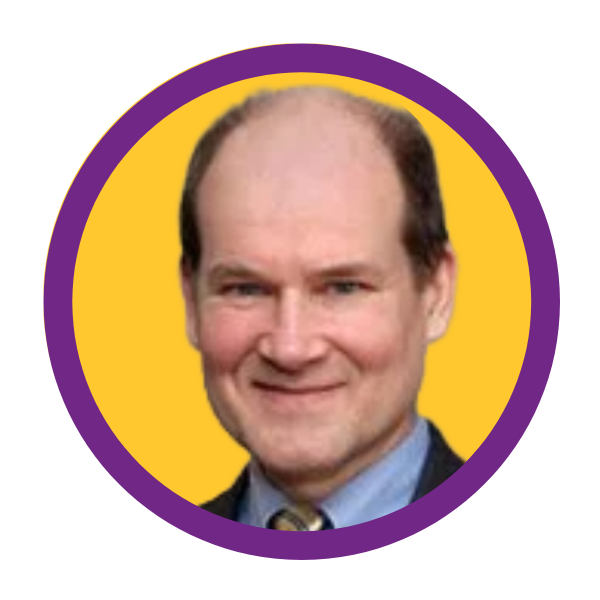 Dr. Korn will share insights on how some studies show e-cigarettes help smokers quit smoking, and other studies show less benefit; It is the wild west out there. Some salt forms of nicotine in products "..provide satisfaction … superior to that of free base nicotine" leading to plasma levels of nicotine much higher than obtained from cigarettes. Quitlines report that more e-cigarette users are calling seeking help quitting with vaping. Also, analyses of e cigarette aerosols show "…harmful environmental toxins and carcinogens". The finding of formaldehyde and others carcinogens in e cigarettes aerosol led to a 2022 warning of "an urgent public health concern" due to potential for oropharyngeal cancers.

Dr. Korn is a senior attending physician in the Bassett Healthcare Network practicing in a primary care center in Cobleskill and Medical Director at Cobleskill Regional Hospital. He is board certified in both Internal Medicine and Geriatric Medicine. Dr. Korn received his MD from the University of Illinois College of Medicine, completed his residency at Rush Medical Center, and then later went on to earn his MPH from Johns Hopkins Bloomberg School of Public Health.
Dr. Korn has a special interest in preventive medicine and has worked with the New York Chapter, American College of Physicians (NYACP) and the Medical Society of the State of New York (MSSNY) on issues related to tobacco control, obesity prevention, and environmental health. Dr. Korn is a Fellow of the American College of Physicians and past Councilor for the Hudson Valley Capital District. Dr. Korn is a Laureate Winner for the NYACP.
---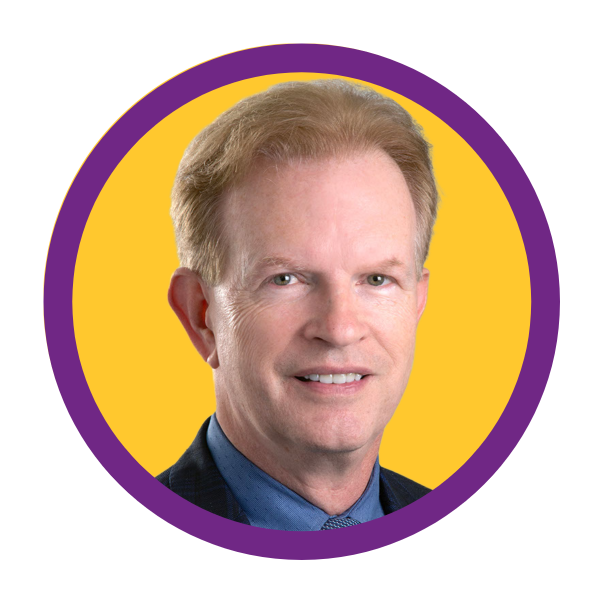 Concussion Evaluation and Management for Internal Medicine Physicians


John J. Leddy, MD, FACSM, FACP, FAMSSM
Dr. Leddy is a primary care sports medicine physician and Professor of Clinical Orthopaedics and Rehabilitation Sciences at the University at Buffalo (UB) Jacobs School of Medicine and Biomedical Sciences. Dr. Leddy's goal is to provide the best evidence-based evaluation and treatment practices for patients with concussion and with persisting post-concussive symptoms (PPCS), and to conduct clinical and physiological research on these conditions. Dr. Leddy is the medical director of the University at Buffalo Concussion Management Clinic, which is the first center in the United States to use a standardized treadmill test to help to diagnose concussion and to establish recovery from concussion. They pioneered the use controlled aerobic exercise for the treatment and rehabilitation of patients with acute and prolonged concussion symptoms. Dr. Leddy is also the Director of Outcomes Research for the UBMD Department of Orthopaedics and Sports Medicine.
Dr. Leddy's primary research interest is the investigation of the basic mechanisms of the disturbance of whole-body physiology in concussion and how to restore the physiology to normal to help patients recover to safely return to activity and sport. I have published in the fields of orthopedics, sports medicine, physiology, nutrition, concussion, and PPCS. He is a member of the Expert Panels for the Fifth and Sixth International Consensus Conferences on Concussion in Sport.
---

Weight Management Panel
Surgical Management of Obesity
Jennifer Lindstrom, MD, FACP
Trained in both internal medicine and pediatrics, Dr. Lindstrom is the medical director of the Bariatric Surgery Center at Albany Medical Center, where she oversees the nutritional, psychological and physical pre-assessment requirements of patients seeking bariatric surgery (surgical weight reduction).

Dr. Lindstrom provides primary care to family members of all ages, including newborns, children, teens and adults and serves to help patients maintain overall health and wellness by focusing on preventive care through regular physical exams, immunizations, routine screenings and exercise and diet counsel as well as diagnosing and treating unexpected illnesses and maladies when they arise. She has a special interest in clinical nutrition and obesity, having previously conducted clinical research on childhood obesity and having lectured extensively on obesity management and bariatric medicine.
Dr. Lindstrom is Board Certified in both Internal Medicine and Pediatrics. Dr. Lindstrom is a past Council member for the NY Chapter ACP.
---

Substance Use Disorder Panel
Joshua Lynch, DO, FACP - Moderator
A Buffalo native, Dr. Lynch (Twitter @JLynchDO) began his career in emergency medicine by following in his grandfather's footsteps as a volunteer firefighter. He continues his work in pre-hospital care by serving as medical director and flight physician for Mercy Flight along with several fire and police departments around Western New York.
Following his undergraduate studies at the University at Buffalo, Dr. Lynch attended the Lake Erie College of Osteopathic Medicine as part of the inaugural class at the Bradenton, Florida campus. He completed an emergency medicine residency at the University at Buffalo, where he served as chief resident his final year. Dr. Lynch is a senior physician with UB|MD Emergency Medicine and holds academic appointments at the University at Buffalo, Lake Erie College of Osteopathic Medicine. He has previously held academic appointments at Erie Community College and SUNY Upstate. He works clinically in the emergency departments of Kaleida Health and ECMC.
Dr Lynch's EMS interests are focused on critical care transport. In addition to working with Mercy Flight of Western New York, he also provides advisement to the Western Regional Emergency Medicine Advisory Committee (WREMAC) and serves as a regional representative to the New York State Emergency Medical Advisory Committee (SEMAC). He has served as co-author of several pre-hospital related publications. He also has co-authored a textbook chapter in EMS Medicine.
Dr. Lynch is a national leader in addiction medicine. He serves on the Erie County Opioid Epidemic Task force along with the New York State Buprenorphine work group and is a medication assisted treatment specialist for the Erie County and New York State Departments of Health. He is also a technical advisor for the New York State Department of Health. He is works tirelessly to educate first responders, the medical community, and members of the public on naloxone, overdose, and treatment options. He regularly lectures throughout New York State and across the country on substance use disorder and effectively linking patients to care. He has even presented internationally in Sydney, Australia. Dr. Lynch is actively involved in research and is leading a project to provide widespread access to buprenorphine and expedited linkage to treatment centers in the emergency departments across Western New York. With the support of the New York State Department of health, he has pioneered the development of a novel statewide electronic referral network known as New York MATTERS (www.newyorkmatters.org).
Dr. Lynch values time with his family and friends. He currently serves on the board of directors at the United Way of Buffalo and Erie County along with the 100 Club of Buffalo. He enjoys time outside cycling, skiing, and he is always looking for the next home renovation project to start! After nearly a year of training, he completed his first IronMan 70.3 Race in the summer of 2019 and hopes to compete in many more!
---

Weight Management Panel
Pharmacologic Management of Obesity
Sara MacLeod, DO, MPH
Dr. Sara Rose MacLeod is an Assistant Professor of Medicine in the Division of Endocrinology at the University of Rochester Medical Center. She received her medical degree at the Lake Erie College of Osteopathic Medicine. She completed her Internal Medicine Residency at the University of Buffalo Catholic Health System. She then went on to complete dual fellowships in Endocrinology, Diabetes and Metabolism and Leadership and Preventive Medicine at Dartmouth Hitchcock Medical Center. During her time spent throughout her fellowship she also completed a master's degree in Public Health through Dartmouth College. She joined as faculty at the University of Rochester in 2020.

Dr. Sara Rose MacLeod specializes in endocrinology, diabetes and metabolism at Strong Memorial Hospital with a passion for diabetes care and technology. Her additional training in public health and preventive medicine fosters academic interests including health care systems quality improvement and patient advocacy. She is dedicated to medical education and has ongoing teaching engagements with learners at various stages of their career.
---

Weight Management Panel
Vasundhara Singh, MD, FACP – Moderator
Dr. Singh is an Assistant Professor of Internal Medicine within the division of Hospital Medicine at Mount Sinai West and serves as the Associate Program Director for inpatient medicine for the Internal Medicine residency program at
Mount Sinai Morningside and West.
Dr. Singh received her medical degree at the Krishna Institute of Medical Sciences,Maharashtra University of Health Sciences, India. She performed her internship and residency at Pennsylvania Hospital of The University of Pennsylvania Health Systems in Philadelphia and stayed on to serve as chief resident for a year. She subsequently joined as faculty in hospital medicine at the Yale New Haven Hospital for 2 years before joining as Assistant Professor of Medicine at Mount Sinai West. Her research interests include improvement of resident education, quality initiates in inpatient medicine and high value care. Dr. Singh is passionate about resident and student education, and in addition to clinical work is responsible for mentoring and curriculum development.
Dr. Singh is a co-author for a book chapter on Blood Management for AABB (American Association of blood banks). Dr. Singh is a member of the Society of Hospital Medicine, American College of Physicians (ACP), and Alliance for Academic Internal Medicine.