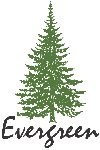 New York Chapter Wins 2015 John Tooker Evergreen Award and Two Special Recognition Awards
The John Tooker Evergreen Awards Program provides recognition and visibility to chapters that have successfully implemented programs to increase membership, improve communication, increase member involvement, enhance diversity, foster careers in internal medicine and improve management of the chapter. The New York Chapter received three 2015 John Tooker Evergreen Awards:
Patient Safety & Quality Category: Transitions of Care: Partnership Between Hospitals and Primary Care Physicians

The New York Chapter, working with its Hospitalist Task Force, developed a white paper on the transition of care between hospital based physicians/hospitalists and primary care physicians/community based PCPs. The intent was to assist healthcare communities and institutions with the development of local processes to improve the quality of patient care, reduce hospital readmissions, and to clarify the expectations for communication between hospitalists and community based primary care physicians. You can view the white paper here.
Advocacy Category: Opioid Overdose Prevention Program (Special Recognition)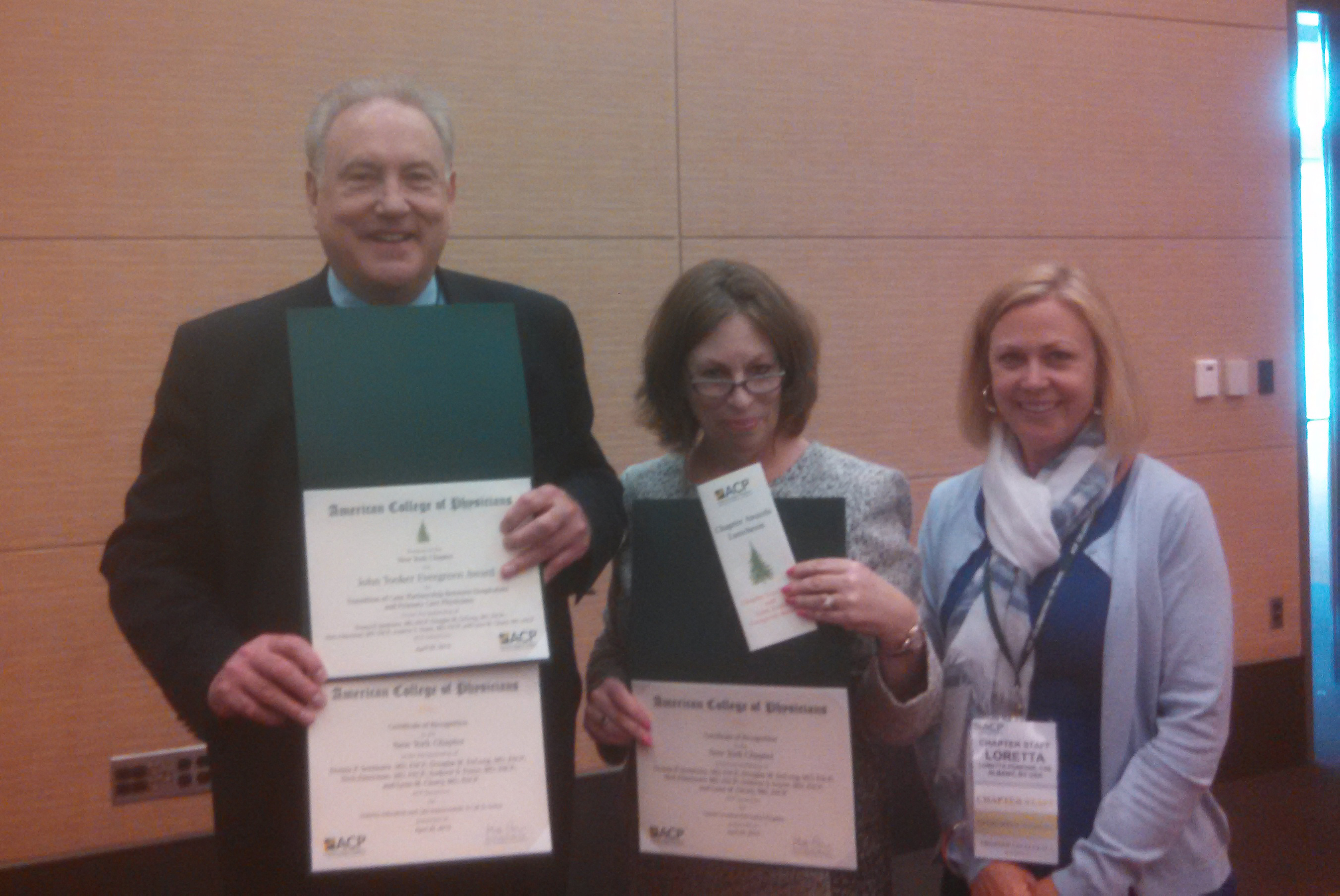 In collaboration with members of the New York State Assembly and Senate, the New York Chapter worked to increase awareness and to advocate support for bill A8637/S6477. The bill allows health care professionals to prescribe or dispense Naloxone, an opioid antagonist, via non-patient-specific orders with criminal, civil, and professional protection to the prescribing health care professional. By taking this action, the State has increased the opportunity for the quick reversal of overdoses and prognosis related to overdose can be avoided, thus reducing mortality rate in opioid overdose cases. With the help of the Chapter's advocacy, outreach, and active support, the bill passed both houses of the New York State Legislature in March of 2014 and was signed into law by the Governor in June 2014.
Education Category: Diabetes Education and Care Improvement: A Call to Action (Special Recognition)
One of the New York Chapter's long standing goals is to provide physicians with the education and resources needed to adopt models of care that will improve the care and outcomes of their patients with diabetes. Partnering with a foundation and several stakeholders, a collaborative approach was adopted and implemented to assure continuity of messaging, approach, and results. After three years of coordinated Diabetes Campaign goals and objectives focusing solely on education and offsite technical assistance, the Chapter was able to concentrate its efforts on hands-on technical assistance in recruiting physicians not eligible for other targeted initiatives and incentives, and on small and sole proprietor practices.
---


Past Awards
(in chronological order)
Year


Category


Awarded Program


1994
1995
2000
2000
2001
2002
2004
2005
2005
2005
2006
2006
2007
2007
2008
2011
2011
2013

Innovation
Diversity
Advocacy
Associates
Education/Communication
Membership Enhancement/Diversity
Medical Students
Advocacy
Community Service/Volunteerism
Innovation in Chapter Management
Advocacy
Membership Recruitment/Diversity
Advocacy
Education/Communication
Advocacy
Advocacy
Education/Communication
Communication Service/Volunteerism

Health and Public Policy Committee
International Medical Graduate Committee
Special Project on GME/Key Contact Program
One-day Course for Residents
Evidence-Based Medicine
International Medical Graduate Website
Medical Student Activities
Carriers' Conference Health Insurance Summit
Staten Island District Community Service
District Presidents Leadership Development Meeting
Near Miss Error Tracking
Membership Retention Pilot Project
Medical Student Advocacy Internship
Communications Campaign & Online Teaching Modules
Primary Care Coalition
Primary Challenge: How New York Can Save Billions
Meaningful Use Statewide Educational Summits
Hurricane Sandy Relief Efforts


Home
Last Updated: 07.30.15