5.5.17: AmericanEHR Partners – An ACP Endorsed Benefit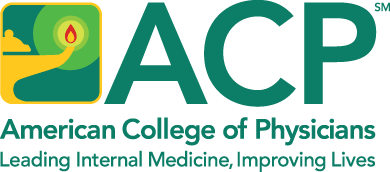 If you already have an EHR, you can see how your current EHR rates in comparison to the capacity and usability of other systems.
If you need to invest in an EHR, you can find assistance in evaluating EHR systems, using a free, web-based resource that provides an unbiased view of all available EHR/EMR systems. Using these tools, you will be better prepared to compare, implement and effectively use an EHR in your office. In addition, you have access to overall satisfaction data alongside Meaningful Use Attestation records for each EHR system.
You will find many interactive tools, educational materials, and podcasts to assist you and your staff, including:
The EHR Readiness Assessment Tool: Helps assess a number of critical areas and gauges the effort and commitment required to make EHR adoption successful.
EHR Comparison Engine & Rating System: Based on selected specialty and other search criteria, helps practices evaluate and compare products and user ratings.
EHR Educational Newsletter: Sent biweekly provides the latest information on EHR/EMR systems.
Specialty and Subspecialty society specific information and resources.
---
5.5.17: Navigate the Alphabet Soup of Alternative Payment Models with these ACP Resources!
Are you struggling to keep acronyms like QPP, MIPS, APM, and MACRA straight? Are you unsure of which of these programs apply to you, if any?
The Quality Payment Program (QPP) was created by the Medicare Access and CHIP Reauthorization Act (MACRA) of 2015. The QPP transforms the Medicare physician payment system from one focused on volume to one focused on value. ACP has a wealth of information on its website for these payment models and others, assistance that physicians can use to stay on top of the evolving landscape of quality payment programs. These resources include:
ACP's Resource Center provides answers about the new requirements and tools to help you succeed!
ACP Quality Payment Advisor™–A Free benefit of ACP membership, answer a few simple questions and this tool delivers a practice readiness assessment report and recommends actions to take to achieve success.
ACP Practice Advisor®–Online modules provide practices with a detailed game plan to improve quality of care, reduce costs and transition to value-based patient centered care.
ACP Genesis Registry®–A Qualified Clinical Data Registry that integrates with participating EHRs and automatically submits data to CMS for QPP reporting.
Top Ten Things You Need to Know about QPP (Updated Monthly)
FAQs to keep everything straight
Visit ACP's website to view information about the payment models today!
---
2.3.17: ACP's High Value Care Initiative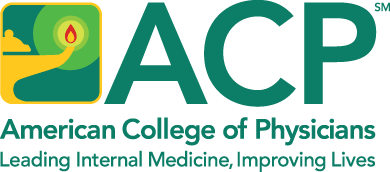 High Value Care improves health, avoids harm, and eliminates wasteful practices or procedures. The ACP's High Value Care initiative has developed 5 new modules to help physicians understand the and apply the core concepts of high value care. As a member you have free access to these modules that are available online and eligible for CME and MOC credits.
To learn more about how to eliminate unnecessary health care costs and improve patient outcomes while earning free CME and ABIM MOC patient safety and medical knowledge points, visit High Value Care.
---
1.18.17: ACP Annals Virtual Patients Offer Practice Cases for CME Credit
Did you know that ACP has 42 more cases covering a wide variety of conditions you see in your practice? The path you take with your simulated patient is designed to change according to your own decisions.

Upon completion of each case, physicians may earn Continuing Medical Education (CME) credit and Maintenance of Certification (MOC) points.

Most of the Annals Virtual Patients users say that they would recommend Annals Virtual Patients to their colleagues and that they are extremely likely to purchase again.

New cases are added regularly. Here are the latest topics for you to test your knowledge:
Prostate Cancer
Gastroesophageal Reflux Disease
Community-Acquired Pneumonia
Deep Venous Thrombosis
Chronic Kidney Disease
Knee Pain
If you are an Annals subscriber or an ACP member, enjoy a savings of 25% off the regular price. Start treating your next Annals Virtual Patients today!
---
9.15.16 - New Look for Think Cultural Health
The HHS Office of Minority Health launched a redesigned Think Cultural Health website. The website offers engaging and practical tools to increase public awareness and understanding of Culturally and Linguistically Appropriate Services (CLAS). The new design makes it easier for anyone to browse the latest resources and find information that will help individuals and organizations deliver respectful, understandable, and effective services to all:
National CLAS Standards webpage features an explanation of CLAS, a printable list of the Standards, and the comprehensive technical assistance document (Blueprint)
Education webpage features e-learning programs designed for disaster personnel, nurses, oral health professionals, physicians, and community health workers
Resources webpage features a searchable library of over 500 online resources, recorded presentations, and educational video units on CLAS
---
6.1.16: Guide to Help Primary Care Practices Integrate Behavioral Health Services
A new guide is offering primary care practices practical guidance and a flexible framework to increase their ability to serve patients with depression, anxiety, and other common mental health issues.
Produced by Montefiore Health System and United Hospital Fund, Advancing Integration of Behavioral Health into Primary Care: A Continuum-Based Framework delineates the specific steps to advancement: identifying preliminary, intermediate, and advanced stages of eight different components of behavioral health practice integration, and provides broader guidelines on getting started, including establishing priorities, articulation of goals, and determination of existing and potential resources.
As the guide explains, behavioral health disorders contribute to decreased quality of life and increased health care costs, yet they frequently go undiagnosed and untreated, with only 22 percent of adults with common mental health disorders receiving care. Even when conditions are identified by primary and specialty care providers, patient follow-up on referrals is low. These factors make increasing capacity for treatment of behavioral health conditions in primary care settings a core strategy for improving access to and quality of care.
"With so many alternative payment models being developed and the transition to value-based care, many physicians in practice, especially in primary care medicine, are eager for just this kind of guidance," said Linda Lambert, Executive Director of the New York Chapter of the American College of Physicians. "While the framework will undoubtedly have relevance for large provider groups, we are pleased that this paper and its recommendations were designed with the flexibility to work for smaller practices and physicians who operate independently. If integrating behavioral health care into primary care practices is going to work, it has to work for the smaller practices as well, which the authors clearly understood."
The work to create the guide was supported by a UHF grant with significant contribution from the NYACP. Advancing Integration of Behavioral Health into Primary Care: A Continuum-Based Framework is available from UHF's website at https://www.uhfnyc.org/publications/881131.
---
The Mental Health Service Corps: New Initiative Aims to Close Gaps in Behavioral Health to Support Primary Care Practices
If your practice is in New York City - behavioral health support is available to your practice at no cost!
Funded by the NYC Department of Health (DOH), the Mental Health Service Corps (MHSC) is an initiative to close the gaps in behavioral health services and facilitate the integration of behavioral health services into primary care. Primary care practices, substance use programs, and mental health clinics in high-need communities throughout the New York City (the five burroughs) can receive full-time fully-funded masters or doctoral-level clinicians and physicians to support their practice.
The Corps is committed to working in high need communities that have experienced barriers to access to mental health care. Corps members will have experience and interest to work in diverse cultures (e.g., ability to speak languages specific to the patient population, oriented to ensure highest standard of social service) and will be trained, coached, and supported in the use of evidence-based therapeutic interventions to screen and treat patients for depression, anxiety, and substance use disorders.
To be eligible to receive a Corps member, a primary care practice must have:
Clinical leaders at the site dedicated to collaborative care

Exam room with table and chairs for Corps members and patients

Electronic Health Record access for Corps members

Panel size of at least 1,500 unique patients per site

Be located in high-need area and/or serve a high percentage of medically underserved population

Be willing to participate in site trainings offered by MHSC program to facilitate integration of Corps member services
This effort will give special consideration to small and solo primary care practices that meet the above requirements. Apply now to change how health care is delivered in New York City and participate in MHSC by completing an application, available here.
You can also access this FAQ about the Medical Service Corps.
For more information about MHSC, click here.
---
9.23.15: ACP Leadership Academy: Training and Resources for Leadership Roles
The ACP Leadership Academy provides members with training and resources to prepare you for leadership roles in your organization and in the greater healthcare environment.
Formal Leadership Training
In partnership the American Association for Physician Leadership, ACP offers live meetings, faculty-led online courses, and self- study modules to help fill gaps in your leadership knowledge and to build your CV –all while earning CME.
ACP members receive the American Association for Physician Leadership member rate on all courses plus an additional 15% on selected courses.

Earn ACP Certificates of Completion for each course you finish.

Courses count toward becoming a Certified Physician Executive (CPE) or toward a master's degree program in medical management from one of four prestigious universities.
Topics include strategic thinking, financial decision-making, managing physician performance, marketing, ethics, and more. Register today for the following instructor-led courses:
Learn more about all of the available courses offered through the ACP Leadership Academy.
---
8.6.15: Free Access to DynaMed for ACP Members!
As a benefit of ACP membership, ACP and EBSCO Health are collaborating to provide ACP members with free access to the most current, evidence-based clinical decision support tool –DynaMed Plus™! Updated daily and analyzed systematically through the lens of an expert editorial team, DynaMed Plus provides relevant information in an easy to digest format for fast implementation at the point-of-care.
Since August 2015, ACP's staff physician Deputy Editor for Internal Medicine has worked with the DynaMed Plus editorial team on internal medicine content.
This replaces ACP's Smart Medicine.
Key Features:
Precise Search Results: Use semantic search to deliver the most relevant search results every time.
Comprehensive Content: Thousands of topics covering internal medicine, emergency medicine, cardiology, oncology, infectious diseases, obstetrics and gynecology and much more.
Overviews and Recommendations: Concise, accurate overviews with evidence-based recommendations for action.
ACP Approved Content Marked with the ACP Logo: ACP physician editors will begin providing oversight for internal medicine content.
Graphics and Images: Over 4,000 with more than 1,000 from ACP
Expert Reviewers: Content is created by a world-class team of physicians who are considered experts in their particular fields.
Mobile Optimized: A user-friendly format for PC, smartphone, or tablet.
Complimentary Mobile App: Access content offline, write and save notes, bookmark favorites and email topics.
Micromedex® Clinical Knowledge Suite: Drug content from Micromedex including Medication Management, Medication Safety, IV Compatibility, and Lab Recommendations (select products only).
ACP Members can access DynaMed here (ACP username and password required)
---
ACP Toolkit Improves Care Coordination
ACP's High Value Care Coordination Toolkit features resources to improve referrals and care coordination between primary care physicians and specialists, eliminate waste and duplicative care, and create more efficiency in care delivery.
The toolkit was developed collaboratively through ACP's Council of Subspecialty Societies (CSS) and patient advocacy groups.
The High Value Care Coordination Toolkit includes 5 components:
A checklist of information to include in a generic referral to a subspecialist practice,

A checklist of information to include in a subspecialist's response to a referral request,

Pertinent data sets reflecting specific information in addition to that found on a generic referral request to include in a referral for a number of specific common conditions to help ensure an effective and high-value engagement,

Model care coordination agreement templates between primary care and subspecialty practices, and between a primary care practice and hospital care team, and

An outline of recommendations to physicians on preparing a patient for a referral in a patient and family-centered manner.
These resources are part of ACP's High Value Care initiative, which is designed to help doctors and patients understand the benefits, harms, and costs of tests and treatment options for common clinical issues so they can pursue care together that improves health, avoids harms, and eliminates wasteful practices.
---
Managing Your Patients With Diabetes - Tools & Resources

Useful Links:
---
Chronic Care Management Resources

Chronic care management (CCM) is a unique physician fee schedule service designed to pay separately for non-face-to-face care coordination services furnished to part B Medicare beneficiaries with multiple chronic conditions. It applies to practices and patients that are not included in alternative payment models.
MLN Releases Chronic Care Management FAQ

The Chronic Care Management (CCM) Services FAQ has been released to view and download from MLN. This article is designed to provide education on Medicare's requirement for 24/7 access by individuals furnishing CCM services to the electronic care plan, rather than the entire medical record. It includes FAQs regarding billing CCM services to the Physician Fee Schedule (PFS) and Hospital Outpatient Prospective Payment System (OPPS) under CPT code 99490.
Chronic Care Management Services Fact Sheet
The Chronic Care Management Services Fact Sheet (ICN 909188) was released and is available in downloadable format. This fact sheet is designed to provide background on the separately payable Chronic Care Management (CCM) Services for non-face-to-face care coordination services furnished to Medicare beneficiaries with multiple chronic conditions. it includes information on eligible providers and patients; Physician Fee Schedule billing requirements; and a table aligning the CCM Scope of Service Elements and billing requirements with the Certified Electronic Health Record or other electronic technology requirements.
Other CCM Resources
---
Running a Practice

ACP has a broad array of products, services and expertise to help you run and grow your practice.
Last Updated 1.31.19
Home